888 Holdings has continued to report increased earnings, from its online casino and poker services. Here we discuss all the details
Last Updated on June 10, 2022 by Dave Hall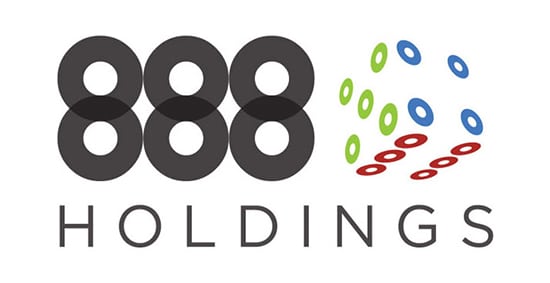 888 Holdings has continued to report increased earnings, from its online casino and poker services. This is despite the early warnings of a drop in revenues that the online gambling operator had issued. Especially after sports events were cancelled globally.
888 Holdings Poker and Casino Operations and Revenue Growth
Compared to last year, its online poker and casino operations reported a 24% increase in revenue. The recent need to gamble online, rather than in brick and mortar casinos, could be driving 888's 2020 increase in revenues.
Other notable growth areas were in its B2C's new customer acquisitions.
B2C acquisitions rose to an annual high of 20%, while the average retail customers' deposits rose to 32%. The group's total revenues as at June 30, 2020 were $379.1 million. This was a 37% increase from the $277.3 million reported in the same period in 2019.
The operator was happy to note that the revenue increase across its online operations was not affected by the Covid-19 pandemic, except for its sports betting operations.
However, under the prevailing circumstances, the 1% drop or $44.1 million, reported in the sports betting vertical was way better than expected. 888 was also happy to point out that by June 2020, revenues in Sports were 59% more than those of the first half of 2019.
888's online casinos posted the biggest growth at 48%, pushing its revenues casino revenues to $260.0 million. This is thanks to a 72% rise in customer deposits, thanks to a growth in first time players.
The growth in customer deposits also boosted its cash flow, which made it possible for 888 to invest in new products and services.
Bingo Revenues
It also reported an 8% increase in Bingo revenues, pushing them to $21.1 million, even though the Bingo market has been dwindling in the recent past. The growth could be coming from new customers who had shown some interest in online Bingo games.
It may also have come from gamblers who are now spending more time at home, and are exploring more online gaming options.
The total number of 888's new online players increased by 104%, bringing in $36.1 million, which is a revenue increase of 56%. This was the highest half-year revenue increase for 888 Poker in three years.
This unprecedented growth in this pandemic period led to a pretax profit of $50.9 million, for the first half of 2020, compared to 2019's H1 pretax profits of $22.2 million.
But with the disruption still ongoing, 888 Holding has said that it expects a decline in this year's revenues, to be in "high single digit millions." The profits could dip even further after factoring in this year's interest payments, taxes, depreciation, and amortization.
888 Holdings' CEO, Itai Pazner Comments
While commenting on these results, 888 Holdings' CEO, Itai Pazner, said that he was happy with the company's performance, in the face of the current pandemic.
And about the 888's year-on-year performance, he said the company's Earnings Before Interest, Taxes, Depreciation, and Amortization (EBITDA), was 37% and 56% respectively.
He attributed the growth to the Group's increased customer acquisition efforts, the increase in the uptake of online services after the COVID-19 restrictions were introduced, as well as the Group's focus on product development and leadership.
He also praised his team for their handling of the group's business in the ongoing pandemic. Also, helping players to gamble safely, thereby preventing cases of gambling harm.
For the second half of 2020, he said they will add more product enhancements. This will will include their "new look poker product", and a "proprietary sportsbook in the UK".
He concluded by saying that to help customers continue to gamble safely, they have added a "Control Centre" feature.
Safely Gaming at 888 Holdings
888 said this is important as people are spending more time at home, which has led to more stress, which may lead some to engage in problematic gambling. It will also offer players support aimed at preventing gambling related harm.
Apart from the players' voluntary use of its safe gambling, 888 will also be actively monitoring player data using its Observer software, to identify vulnerable players, based on parameters such as time and funds spent online.
Investors saw the growth as an indicator that 888 was a safe investment in this Pandemic. This led to an 888 Holdings share price increase from 208.00 pence a share on September 29, 2020, to 250.50 pence a share, by the close of business on October 2.
888 Holdings Outlook 2020
At the time of writing this article, 888 Holdings was trading at 271.00 pence a share, giving it an estimated value of £998 million. If the 888 growth continues, we expect its value to hit over a billion pounds, by the end of 2020.
Overall, 888 Holdings has a diversified online investment in different online gaming verticals, as well as geographical locations. Their portfolios and markets are unlikely to be affected by social restrictions, which are aimed at managing the current pandemic.
And the geographical diverse markets may offer some level of cushioning, with regard to customer spending habits, throughout the year.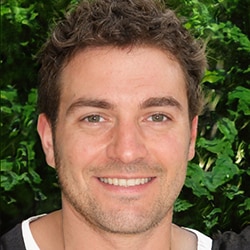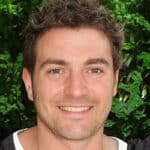 Dave is a gambling enthusiast who boasts of two decades of experience. His writings not only unravel the intricacies of online casino games but also explore the psychology behind betting. Dave's commitment to responsible gambling shines through, making every wager a mindful choice for players seeking a thrilling yet balanced gaming experience.