The Alabama Senate committee approved two gambling bills for debate. 5 New Casinos, Lottery, and Sports Betting
Last Updated on March 1, 2023 by Dave Hall
On March 9, 2022, the Alabama Senate committee approved two bills for debate. The bills received a 9-1 vote from the Tourism Committee after a public hearing. And with that vote, the Senate can now debate and vote on it.
Opposition to the Alabama Gambling Bill
The two bills contain a proposal for an introduction of five casinos, two satellite casinos, sports betting, a lottery, and an Alabama state gambling commission. However, the bill still faces opposition from stakeholders.
For instance, during its public hearing, around eight people opposed the proposed changes to gambling in Alabama. A good number of them said they feared it could cut into electronic Bingo's market share.
Electronic Bingo is one of the main revenue sources for Greene County and Lowndes County. Others said that gambling brings more problems than good. For instance, they said it hurts the poor most and causes addiction problems.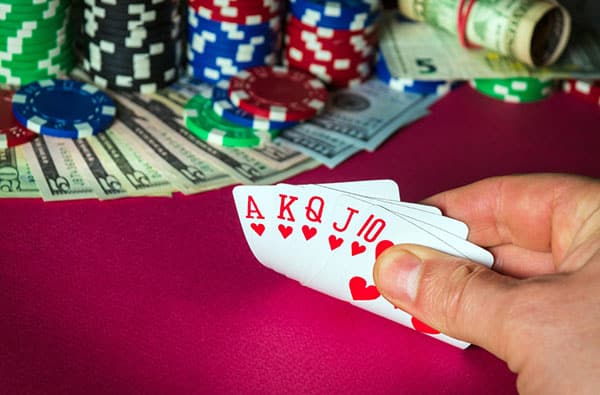 Sen. Greg Albritton, R-Atmore
Sen. Greg Albritton, R-Atmore, introduced the bills and said that Alabama needed to regulate gambling activities within the state. He said the state could generate revenues from gambling taxes and use it to support education scholarships.
Moreover, Albritton said the bills were not expanding gambling. Instead, the bill was meant to bring the industry under the state's control. This, he said, would confirm the gambling with other industries such as banking, chicken, and construction.
Albritton further said Alabama should exercise its sovereignty on gambling, control its growth and expansion, and raise taxes from the revenues it generates. This bill is much like the gambling bill that stalled in 2021.
For the bill to move to the next phase, it had to get at least three-fifths of the Senate vote and representatives. If it does, it can then move on to the balloting stage, where voters can have the final say.
The last time that Alabama residents voted on a lottery bill was in 1999. This is possible because they rejected the Lottery proposal by Gov. Don Siegelman. Since then, 45 states have established their lotteries, and four of them border Alabama.
Alabama Gambling Bill Objectives
Some of the things the two gambling bills want to achieve are:
Create a Gambling Commission to award single licenses to:
Casinos at Greenetrack in Greene County
Mobile County Greyhound Racing Facility
Birmingham Race Course, Victoryland in Macon County
Victoryland in Macon County
Poarch Band of Creek Indians casinos in DeKalb or Jackson counties
Create an Alabama Education Lottery
Limited license for satellite casinos in Houston County and Lowndes County
20% tax on net gambling revenues for sports betting and casinos
Joe Godfrey – Alabama Citizens Action Program (ACAP)
The executive director of the Alabama Citizens Action Program (ACAP), Joe Godfrey, is among those that oppose the two bills. ACAP represents churches in Alabama and opposes bills that support the availability of alcohol and gambling.
Godfrey says the bill will expand the gambling industry in Alabama. He says this may happen because the bill allows the governor to have a compact with the Poarch Band. The Tribe casinos can then introduce any casino game to their electronic bingo casinos.
Some of the casino games they may introduce are craps, blackjack, and roulette. These casinos are located in Montgomery, northwest Alabama, Atmore, and Wetumpka. Godfrey also says senator Albritton acknowledged the bill would expand the lottery.
However, Albritton pointed out that his plan will cap the number of casinos the state can license. He also said the state would also control electronic bingo casinos. And that will change from the current scenario where the number of bingo casinos is not known.
He also observed that as it is, the state does not receive any revenue from the operations of casinos by PCI (the Poarch Creeks), Greene County, or Lowndes County. With his new bill, Greenetrack in Greene County will get one casino.
But it will shut down the rest of the casinos in Greene County, which provide revenue for the county and its towns. And they can do so legally.
Charles McAlpine – Forkland Mayor
According to Forkland Mayor Charles McAlpine, about 700 people stand to lose a third of their income. Those that will suffer income loss include the police, senior citizen services, and the court.
Currently, only local governments have control over bingo casinos. This is despite the fact that the Alabama Supreme Court ruled against them. The ruling outlawed electronic bingo machines, saying they are illegal slot machines.
Ryan DeGraffenried Jr. – Lobbyist Bingo Greene County
Ryan DeGraffenried Jr. is a lobbyist representing bingo operations in Greene County. He says they have 70 employees and were planning to open a new facility that would have employed 200 people. The new facility would have two restaurants and a disco.
DeGraffenried Jr. feels the bill will pick winners and losers. He said the Senate and House should let the market dictate who gets to fail or prosper.
Rep. Kelvin Lawrence, D-Hayneville
Rep. Kelvin Lawrence, D-Hayneville, shares this view. Lawrence, Lowndes County's representative since 2014, opposed the bill. He said it proposes the closure of one electronic bingo casino in Lowndes County.
That is because the county is designated to receive only one satellite casino license.
He pointed out that the bill will also restrict the number of machines they can operate in a facility. And that will reduce the number of jobs they currently have. Moreover, it will create an unequal casino distribution across the state.
He holds the view that it is a free market economy. Therefore, the legislature should not be picking winners and losers.
Sen. Del Marsh, R-Anniston
Other supporters of the bill include the chair of the Tourism Committee, Sen. Del Marsh, R-Anniston. And this is not the first lottery bill he is supporting. For instance, in 2021, he supported a lottery bill that fell at the committee vote.
Marsh encouraged other legislators to work on the bill and make any necessary changes. He says they should do what needs to be done to keep things moving.
Tourism Committee Vote
The one vote against the bill during the Tourism Committee vote came from Sen. Garlan Gudger, R-Cullman.
The nine Sens. who voted for are Andrew Jones, R-Centre; D-Clayton, Chris Elliott, R-Fairhope; Marsh, Billy Beasley; Kirk Hatcher, D-Montgomery; Bobby Singleton, D-Greensboro; Steve Livingston, R-Scottsboro; Randy Price, R-Opelika; and Rodger Smitherman, D-Birmingham.
Alabama Senate Vote on Gambling – A Stalemate
So far, opponents of gambling have had their way, and the Senate has not put the bill to a vote. According to Sen. Greg Albritton, R-Baldwin County, this is deliberate.
The Senate does not want to be the body that passes legislation that goes on to fail. Moreover, there are two opposing forces causing a stalemate. According to Godfrey, the two forces are those that want casinos and those that want lotteries included in the bill.
Those in favor of lotteries say they do not want the bill to introduce casinos. And if it includes casinos, they won't vote for it. On the other hand, those that want casinos say if the bill does not include casinos, then they will not vote for it.
The outcome is the tribal casinos and Counties will continue to reap from the limited gambling activity. On the other hand, the state will have to forego gambling revenues and have no say in how the gambling industry operates.
Conclusion – Alabama Gambling Legislation
While the Senate may be willing to vote for the expansion of the gambling industry in Alabama, the voters may still reject it. They could reject it if they feel it will not be fair to exist businesses, or they just do not want the expansion of gambling.
For now, we expect that all stakeholders will find a middle ground soon. This could happen if they notice that a significant portion of Alabama residents is shifting to online casinos or casinos in other states.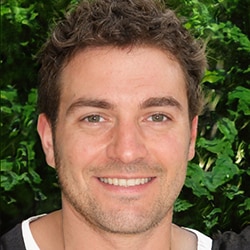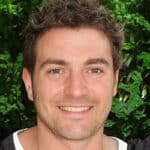 Dave is a gambling enthusiast who boasts of two decades of experience. His writings not only unravel the intricacies of online casino games but also explore the psychology behind betting. Dave's commitment to responsible gambling shines through, making every wager a mindful choice for players seeking a thrilling yet balanced gaming experience.