To Dog Casinos looks into how 2021 was the best year for American commercial casinos after they won over $53 billion!
Last Updated on August 20, 2023 by Dave Hall
2021 was the best year for American commercial casinos after they won over $53 billion. It was their best year before and after the pandemic. However, we believe the pandemic contributed greatly to this massive growth.
During the lockdown, online casinos recorded a surge in the number of accounts registered. The online gambling market grew from $64.13 billion in 2020 to US$ 72.3 Billion in 2021.
However, according to figures released by the American Gaming Association, online casino revenues are yet to exceed those from in-person gambling operations. This is despite the continued growth of online casinos and sports betting.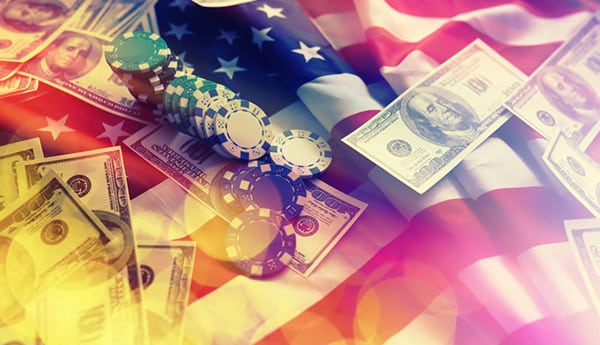 Revenue Growth Exceeds 2019 Records
The $53 billion was a 21% increase from 2019's revenues, which were the best the industry had had so far. Although this figure does not include revenues from tribal casinos, they also reported a record 32% increase.
For instance, in Oklahoma, tribal casinos collected over $2.7 billion in revenues from Class III electronic games and non-house banked card games.
The figures indicate the willingness of players to go and enjoy their favorite casino games. Even the surging spread of new variants of the contagious virus didn't scare them.
Bill Miller – AGA President and CEO
In response, the casinos spent millions on health safety protocols, which limited the spread of the virus within their premises. And Bill Miller, the association's president and CEO expressed great satisfaction with the results.
He said that the results were remarkable during a webinar to discuss the results. Moreover, he said the 2021 success reflected their commitment to health and safety. And for the Americans, it was a show of their willingness to support the expansion of the gaming industry.
He also pointed out the current trend in the gaming industry, where operators had shifted to offering customers convenience. Customers could now gamble whenever and wherever they wanted.
Convenient Access to Gambling
Players can now access games in casinos or through their mobile devices. And for offering that convenience, casinos have reaped handsomely. Of the 33 states and Washington D.C. offering commercial gambling, 23 had record revenues in 2021.
Of the $53 billion won by casinos, $45 billion came from in-person wagers, and it was a 6.6% increase from 2019.
The sports betting sector is also on an upward trajectory. It experiences a 165% growth from 2020 to report $57 billion in legal wagers on sports games. And of that amount, $4.3 billion went to casinos and racetracks as revenue.
That is after deducting players' winning bets and other operational expenses. The $4.3 billion was a 177% growth from the revenues recorded in 2020. The growth was boosted by the growth of new commercial betting markets in several states.
New Gaming Markets
The new markets included Wyoming, Virginia, Arizona, South Dakota, Connecticut, Maryland, and Louisiana. In fact, Arizona gamblers wagered over $4 billion in their first year of legal sports betting, and Arizona online casinos became key to more revenue. Moreover, Connecticut and Michigan launched internet gambling, which boosted the revenue in the sector to a record $3.7 billion.
Apart from the record revenues, the entry of these two states into the online casino industry means the number of online gaming jurisdictions has grown by 50%. The first states to legalize online gaming were Delaware, Nevada, and New Jersey, which now lead in online gaming revenues.
And the general trend is that first, they launch physical casinos and sports betting casinos, and then mobile sports gaming, and finally transition to American online casinos.
New Jersey online casinos generated the most revenues in 2021 at $1.37 billion. However, this time, it was not the only state to report on such massive growth. Michigan and Pennsylvania also reported revenues of over $1 billion.
New Jersey's $1.367 billion is not only a new record, but it is also 10-times what it generated in 2014. This is the year that it launched its first online casino. Overall, New Jersey has had great success with online casinos.
Interestingly, it was not the first state to legalize online gambling. Delaware was the first state to legalize online gaming, paving the way for other states to legalize online casinos.
The combined growth of internet gambling and sports betting revenue for 2021 amounted to $8 billion. This represented a 158% growth and a record 15.1% of the overall gambling revenue.
Slow Growth Brick and Mortar Casinos
However, there are still concerns about the slow return of business and leisure travel. Miller noted that the current overall travel spending is still 20% less than the pre-pandemic levels.
He explained this was due to the slow return of business travel, events, and meetings, as well as entertainment. These are significant drivers for many casinos and sports gambling. And with the use of virtual meetings, it appears it could be a while before those activities resume fully.
He added that it does not help matters that international visitation to the U.S. is still depressed. This has greatly affected destination markets such as Las Vegas, which are popular with international tourists.
Las Vegas' total gross gaming revenue in 2021 stood at $7 billion. Atlantic City came in a distant second with $2.6 billion in gross revenues. The Chicago land area followed Atlantic City closely with over $2 billion in revenues.
So far, only visitations from the older gambling age group are showing signs of returning to their pre-pandemic spending levels.
Impact of Business and Travel Tourism
He added that total recovery is dependent on the full return of large tourist and business events. And these are determined by an open economy and a safe and healthy environment, he added.
However, Miller said that there is hope for the casino industry in 2022. He gave the recent launch of mobile sports gaming in New York and Louisiana, pointing out its fast rise within just four weeks.
After recording over $2 billion in wagers in four weeks, mobile sports gaming has become the number one position in the nation.
Future U.S. Gambling Markets
Miller said he now expects Nebraska and Ohio to launch sports betting before the end of 2022. He also mentioned that Maryland is currently working on launching mobile sports gaming.
He also mentioned that seven more states are debating on whether to legalize sports betting, and four others are considering online gambling legislation.
He concluded by noting that Virginia is set to open physical casinos this year, and Nebraska is on track to open multiple racetrack casinos.
All this indicates that many states are now considering gambling as a promising revenue source. In a few years, we can expect the entire country will embrace sports betting, mobile sports gaming, and online casinos.
Out of the Gaming Industry in 2022
So far, 2022 looks promising, having generated over $8.96 billion within the first two months. This is a record growth, considering that it is 20% higher than the 2020 revenues of the same period.
Overall, 19 of the 27 commercial gaming states recorded significant growths in February. Only five states had a drop in gaming revenue. The affected states were Rhode Island at -13.3%, New Mexico at -6.4%, Oklahoma at -5.2%, Kansas at -11.7%, and Louisiana at -2.3%.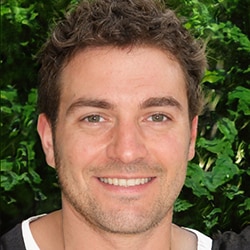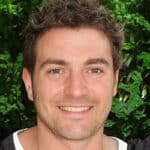 Dave is a gambling enthusiast who boasts of two decades of experience. His writings not only unravel the intricacies of online casino games but also explore the psychology behind betting. Dave's commitment to responsible gambling shines through, making every wager a mindful choice for players seeking a thrilling yet balanced gaming experience.