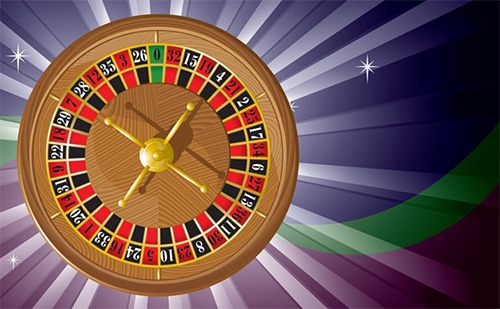 Guide to Online Roulette
Whether it's online or in a swanky Las Vegas casino, roulette is always going to be a major draw to players. It's joins poker and blackjack as one of the definitive casino games; a veritable classic. Yet, despite being a classic, there is also much in the way of evolution in roulette online, with new variants and conditions often popping up. These can attract new players, but there are also some pitfalls to avoid.
In light of that, we are going to look at some new factors to consider when playing online roulette. Keep these things in mind:
Don't Fear the Virtual Games
Because of the explosion of live dealer games, there is a compulsion among players to eschew the virtual versions. The question is why? Live dealer roulette played with standard rules basically has the same house edge as virtual roulette games from top providers. For example, check out the roulette from Playtech at MansionCasino.com/roulette/ and then compare the RTP figures to the house edge of live games: You are looking at the same margins. Sure, some players will prefer the pure chance of a real game over an algorithm. But it's important remember that virtual games must fulfill the required payout amounts, whereas live games do not.
Jackpot Roulette Takes Shape
One of the issues with adding jackpots to classic games like roulette is that it tends to interfere with the classic strategies. The margins are fine and placing side bets tends to complicate things. However, developers have found a way around that by eschewing the side bets and incorporating the jackpot funding into each stake. For instance, a spin on Age of the Gods Roulette (both live and virtual) takes approximately 1% from each wager to fund its four progressive jackpots, the biggest of which is guaranteed to be at least £100K. Other jackpot roulette games have followed a similar pattern: No expensive side bets to ruin your strategy; simply a small contribution from each wager.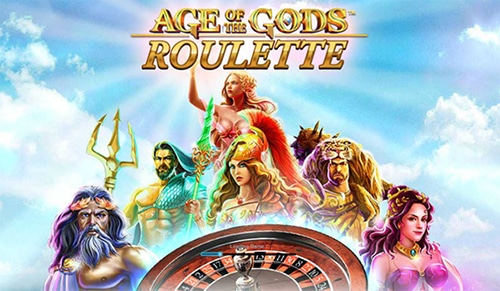 Be Wary of Gimmick Games
Despite the plethora of complicated betting strategies, roulette has always been a simple game. Because the choice of games is expanding across most online casinos, there are often gimmicky versions that claim to offer more entertaining game play. There is nothing wrong with this, as such, but try to ensure you are still getting the same level of returns, and that your strategy is not compromised by gimmicks. Take a breath before choosing a game, read reviews and rules, then make sure you are getting bang for your buck.
American Roulette Still Sucks to Some
Donald Trump may be trying to Make America Great Again, but the American version of roulette should still be avoided at all costs. That extra double zero pocket on the wheel pushes the advantage to the casino by a few percentage points. Moreover, we should be clear about this: This will impact both live games and virtual ones. Like the wariness of gimmick games above, do a little research at the online casino: Choose a version of European roulette, preferably French roulette with La Partage rule. This can get you a few points closer to zero house edge.
However it must be said that this comes down to player preference. Many land based casinos that you find in North America do not even offer the European version, and this is what they are used to playing. When it comes to online though, you do often have the choice of both versions. So, it is really up to you and what you prefer.  Who knows, maybe the green 00 is your lucky number.
Guide to Online Roulette Conclusion
It goes without saying that individual player preference is always a contributing factor as to what type of roulette game you will play. While some prefer the virtual RNG type of game, others prefer the Live Dealer version of Roulette. There is no right or wrong answer to this common question. One benefit with the online virtual game is the Jackpot versions as outlined above. You will not get this at your regular roulette table. But this choice gives us strings to our bows and allows us to try different versions of our favorite games. Whatever you decide to play, enjoy playing online.
Some recent articles: