US casino giant Caesars Entertainment Inc. has acquired the British casino operator William Hill for US$3.78 billion (£2.9 billion).
Last Updated on June 10, 2022 by Dave Hall
Caesars Acquires William Hill to Grow Its Online Casino Revenues
US casino giant Caesars Entertainment Inc. (CZR) has acquired the British casino operator William Hill (WMH) for US$3.78 billion (£2.9 billion). The deal, which required a 75 percent backing from William Hill Group shareholders, received a unanimous approval from the Group's directors. The deal will be affected through a scheme of arrangement, as provided for by Part 26 of the Companies Act.
The merging of the two bookmakers will make Caesars one of the largest and most branched bookmakers, globally. William Hill, on the other hand, is set to rank among the world's top betting and gaming service providers. The agreement comes after two unsuccessful bids by US based Apollo, to acquire William Hill.
They are still finalizing the terms of the deal in order to meet all antitrust rules and regulations, and they expect to complete the merger by mid-2021. The deal grants Caesars a 20 percent stake in William Hill's US operations, giving it access to the fast-growing sports and betting markets in the United States, on top of its existing ownership of several casino properties in the UK.
On its part, William Hill boasts of an estimated 170 retail betting sites within the US, in 13 different states. It posted an operating profit of £147 million (US$188 million), and a total revenue of £1.58 billion (US$2.03 billion) in 2019. This contributed to its US net annual revenue increase by 38 percent, giving it a 24 percent US market share.
Recent Tough Times
However, the Group suffered a setback in February 2018, when they were charged with breaching anti-money laundering regulations. They were fined £6.2million, prompting many retail investors to sell their shares, which in turn led to a drop in the Group's valuation, wiping off £360 million.
Moreover, William Hill, just like many other businesses operating physical sporting businesses, were negatively impacted by the 2020's Covid-19 social distancing regulations. To cut down the losses that followed, they had to close their 119 UK physical branches, and instead focus on online casino businesses.
Caesars has indicated that once the deal is complete, they intend to sell-off William Hill's UK and European physical branches, and then focus on online gaming. Although William's iGaming was not part of the deal, Caesars believes expanding its online gaming stake is the best bet.
It estimates online gaming could bring in between US$ 600 and US$ 700 million in annual profits by the end of 2021, from the US market.
It is Now Business as Usual
According to Caesars Entertainment CEO Tom Reeg, the merger will make it possible to transition from a traditional casino provider, to a modern bookmaker offering top online gaming and betting services. That will allow the Group to profit from the continuously expanding US online gaming market, as well as from all other segments of their traditional casinos. In that regard, he sees William Hill's online gaming experience combined will complement Caesar's existing expertise.
He concluded by saying that through their innovative gaming, sporting, and entertainment solutions, they expect to have happier and satisfied US customers, and continued growth and profitability for the newly merged group.
Speaking on the Merger, William Hill Board's Chairman Roger Devlin said that the acquisition was the best way forward for the Group's shareholders. He pointed out that the board had considered the Group's progress in the past 18 months and its future options, as it moves to establish a presence in the highly competitive US market, a move that will require a significant capital.
Devlin said the move would also help to protect the Group from risks posed by the continuously changing gambling laws in the EU and UK markets.
While commenting on William Hill's recent past, he said the Group's revitalized leadership had enabled it to deliver on its potential and strategy. The Group had grown from its humble UK beginnings to become a globally recognized betting and gambling brand. And in the past decade, it has transformed itself from a UK only retail business, to a multinational and diversified company, thereby setting a stage for its sustainable growth.
He concluded by saying the Group will continue with business as usual and keep its employees and other stakeholders informed throughout the merging process. Devlin also said that the leadership sees a bright future from their cooperation with Caesars, to seek more opportunities and secure their long-term business prospects.
What Shareholders Stand to Gain
William Hill Group's shareholders will get 272 pence per share in cash, which is a premium of about 57.6% against William's share price of 172.55 pence on 1 September 2020, when Caesars proposed to acquire William Hill. The price also represents a premium of 80.7% against a volume weighted average of William Hill's share price of 150.54 pence, for three months ended on 24 September 2020, the day preceding the commencement of the offer period.
Moreover, the price gives shareholders a premium of 112.5% on William Hill's share price of 128 pence, by the end of business on 17 June 2020, and a 25.0% premium on William Hill's closing share price of 217.60 pence, on 24 September 2020. In that regard, shareholders will get value for money from the merger, if the Group's recent share price is anything to go by.
The William Hill Group
William Hill was founded in 1934, in the UK, and employs over 16,000 people. At the time of this merger, it was headquartered in London and Leeds, licenses to operate in Northern Ireland and Great Britain. Currently, its US branch – William Hill US – in 2012, which focuses on Nevada's retail and mobile markets, where it operates 113 race and sports books.
Caesars Entertainment, Inc
Caesars Entertainment, Inc is arguably one of the biggest US gaming-entertainment providers not just in the US, but also in the world. It was founded in 1937 in Reno, Nevada. Over the years, it has grown through acquisitions, expansions, and development of new resorts. You can learn more about it on its corporate page, where it emphasizes its commitment to be the best gaming and entertainment business, for all stakeholders.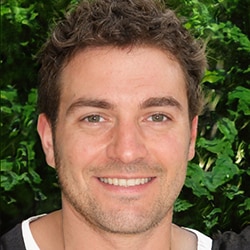 Dave is a gambling enthusiast who boasts of two decades of experience. His writings not only unravel the intricacies of online casino games but also explore the psychology behind betting. Dave's commitment to responsible gambling shines through, making every wager a mindful choice for players seeking a thrilling yet balanced gaming experience.