Many Americans are wondering whether they can access UK online casinos. The answer is yes. Discover how US players access UK online casinos.
Last Updated on June 14, 2022 by Dave Hall
UK online casinos are among the most popular, thanks to the UK's friendly gambling laws. It generated over $7.87 billion (£5.7 billion) between April 2019 and March 2020. Interestingly, 70% of that revenue came from slots, making them the most popular vertical.
On average, slot players spend about $91 each month. Therefore, it isn't surprising that many Americans are wondering whether they can play at UK casinos. The answer is yes, Americans can play at UK online casinos.
However, this is only possible because of the existing legal loopholes in both countries. Read on to discover how US players access UK online casinos.
UK Online Casino Laws
According to the 2005 Gambling Act, it is legal to play online casinos in the UK. Some of the popular online casino games covered by that Act include Roulette, Poker, and Slots.
And with hundreds of established online casinos, the number of games you can access in the UK online casinos is virtually limitless. However, that doesn't mean players can play in any online casino from the UK.
United Kingdom Gambling Commission (UKGC)
The United Kingdom Gambling Commission (UKGC) also strictly controls the UK online gambling scene. Therefore, players can only play at those casinos that the UKGC has licensed. There is no incentive to choose them over licensed online casinos.
For instance, starting from October 31, 2021, UK online casinos must remove any auto-play feature from their slots. According to the UKGC, this feature makes it easy for players to lose track of how much they have spent betting.
Online Gaming Software Features
Moreover, casinos must discard any features that give players an illusion of control or winning. For instance, online casinos must remove any game sound or imagery that gives an illusion of a win, from their gaming software.
Such features include those that make celebratory sounds when the outcome is equal to or below a player's stake. Other notable changes will include introducing delays of at least 2.5 seconds between spins.
Overall, these measures should make UK online casinos fun and safe for all players. Potential problem gamblers might also find these features helpful, in controlling how much they spend on online slots.
UK Casinos Licensing and Arbitration
Each licensed online UK casino displays its license number and legal trading name on its site. That makes it easy for players to identify and verify if an online casino is operating legally or not.
Moreover, as a US player, you can use online casino reviews to determine which of the licensed casinos has the best terms. Often, the most reliable casinos support fast winnings withdrawal methods, after a user has verified the identity.
As you may expect, each licensed UK casino subscribes to one or more arbitration bodies. As an American player, you can seek arbitration, if you believe that a casino has withheld your winnings or deposits unfairly.
US Online Casino Laws
Unlike the UK, the US gambling laws aren't quite straightforward about legalizing online casinos. Instead, each state is free to enact its online gambling laws. That has led to slow legislation on gambling, as a gambling national scene that is highly complex.
US Supreme Court Ruling
The biggest break came when the US Supreme Court ruled that states could enact laws to approve most forms of online gambling. Initially, it was illegal in all states for US banks to process online casino payments and deposits.
Many states have now legalized such transactions.
However, those laws had not criminalized access to online casinos for players. That created a loophole where players could access international casinos. All they needed was to find ways to make deposits and withdraw their winnings.
Useful Online Casino Funding Methods
Fortunately, we now have cryptos such as Bitcoin, and international payment methods that are often not subject to US gambling laws. Using such funding methods, US players can access UK casinos legally.
And many states are taking note and opting to legalize online casinos, instead of banning them. For many of these states, the goal is to increase their revenue sources. And as part of their civic duty, the authorities hope to protect residents from illegal online casinos.
Access Online Casinos from the US
However, several states have prohibited all forms of online gambling. If you live in such a state, you can still access UK online casinos legally, if you do it from another state. For some US players, this may not be an option. But it is still worth keeping in mind.
For most US players, this is usually not a problem. They may choose to visit a neighboring state, fund their online casino account when out of state, and then come back. However, this only works well for players who can gamble their funds responsibly.
UK International Online Casinos
These UK online casinos accept most casino players from the US. They usually have licenses from the UKGC, as well as from other jurisdictions such as Malta. That makes it easy for payment processors to support payments.
International Treaties that Favor Online Casinos
That's because of the international business laws and treaties between the UK, US, and EU. Those laws and treaties are exempt from certain restrictions. The only condition is that they must operate legally in their home countries.
For instance, if a UK company has a license to operate in both the UK and Malta, then it can accept bets from the US players. However, it cannot rely on US banks to process those transactions.
Online Casino Payment Options
That used to be a limiting factor, but it no longer is. Thanks to cryptocurrencies such as Bitcoin, and online payment processors such as PayPal. With Bitcoin, a player first buys Bitcoins from a crypto exchange platform.
The player then sends the Bitcoins to the casino's address, that's been given to them by the casino. With Paypal, it's a two-step process. First, a player funds the PayPal balance with a credit card or bank transfer. And
They can then send those funds to a UK online casino's PayPal account. In that regard, the bank transfer isn't recorded as having gone to a UK online casino directly. Instead, the transfer goes to PayPal's customer in the UK, which is an online casino.
UK Casinos that Don't Accept US Players
Some online casinos in the UK may have a UKGC license only, which may limit them to UK players only. For such casinos, they don't accept players from outside the UK. Instead, US players can only access them by visiting the UK.
And in cases where US players try to open an account and deposit funds, the accounts are often closed, or the funds refunded. Others simply disable the option to register, when the system detects a player's location is outside the US.
Access Online Casinos with a VPN
Some US players may opt to hide their true location when registering. They can do that using a VPN. They can also use a credit card attached to their UK bank account to fund their online casino account.
In such cases, the player may continue to play at a UK casino. Depending on how good the VPN is, they can do this for quite a while. However, the risk exists that if a player's true identity or location is exposed, the online casino in question can freeze their gambling funds.
Access UK online Casinos Legally
Therefore, we do not recommend that US players use such tactics to access UK online casinos. Instead, it's best to go for US online casinos, the few states that have legalized online casinos.
Conclusion – UK Online Casinos for US Players
Overall, not all UK online casinos accept players from the US. And for those that do, they may not accept bank transfers. It's therefore upon you to choose UK casinos that accept players from the US.
The good news is leading UK online casinos are now collaborating with US casinos. If the trend continues, US players from most States will be able to access US-based online casinos.
Most of those new US online casinos now offer the same titles and gaming software as UK online casinos.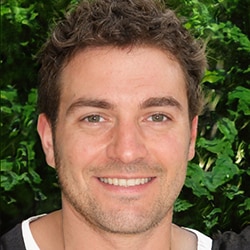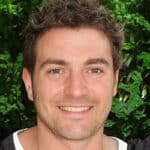 Dave is a gambling enthusiast who boasts of two decades of experience. His writings not only unravel the intricacies of online casino games but also explore the psychology behind betting. Dave's commitment to responsible gambling shines through, making every wager a mindful choice for players seeking a thrilling yet balanced gaming experience.