Connecticut residents will soon start enjoying online casino games, thanks to a recent agreement between DraftKings and Foxwood Resort Casino
Last Updated on June 10, 2022 by Dave Hall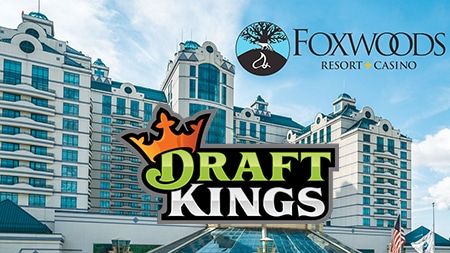 Connecticut residents will soon start enjoying online casino games, thanks to a recent agreement between DraftKings and Mashantucket Pequot Tribal Nation, which owns Foxwood Resort Casino.
The deal will allow Draftkings to offer online games that include fantasy sports leagues, where winners get paid real cash prizes. It will operate the online casinos under Foxwood's license.
Foxwood Partners with DraftKings
The agreement comes about as the State's plan to legalize sport betting, in a bid to increase the state's gambling and betting revenues. As for Draftkings, it is already operating online and mobile gaming services in major territories.
Access to the Connecticut market will add to its growing market, currently spanning 10 states, in the US alone.
Draftkings's Recent Growth
The 10 states give Draftkings about a 20% access to the U.S. population, and may increase to as much as 50% by the end of 2021. If it happens, its annual revenues may grow to as high as $20 billion, with a market capitalization of between $200 billion and $840 billion.
Matt kalish DraftKings' Founder
While commenting on the deal, DraftKings co-founder and president, Matt Kalish praised Mashantucket Pequot Tribal Nation for playing their part, to make the deal a success.
He considers the deal to be of greater importance in giving their popular gaming App, a head start in Connecticut.
He concluded by saying that while Draftkings had managed to lead in mobile sports betting in the US, by having a live presence in 10 states, collaborating with the tribe is a sure way of growing it even further.
Rodney Butler – Mashantucket Pequot Tribe Chair
On his part, Rodney Butler, the chair of The Mashantucket Pequot Tribe said that he was confident the deal was a step in the right direction, because Draftkings has already proved its leadership abilities in the betting and entertainment industry.
He concluded by saying that they plan to use the tribal gaming rights and to increase Connecticut's revenues, as well as grow its online entertainment market.
We believe that if their success in New Jersey (where DraftKings and FanDuel have 83% market share) is anything to go by, then Butler has a point.
Mixed Fortunes for Connecticut
For stakeholders in Connecticut, this should be good news, after Connecticut reported a 46% dip in the half-year revenue from sports betting, mostly due to the effects of the ongoing pandemic.
Butler believes that the online casinos can bring in as much as $80 million annually, and they can help to restore the gambling industry after the shutdown. Currently, 25% of all gaming revenue from Foxwoods casinos goes to the state.
And since this arrangement came into force, it has generated over $8 billion for Connecticut. Foxwoods projects that it will generate at least $175 million in the next five years, if the arrangement continues under the new law.
Some States are Reaping after Legalizing Casinos
These projections are in line with what is happening in other states that have legalized USA online gaming and sports betting. For instance, in Indiana, its sportsbooks registered over $250 million in wagers, while the state collected taxes amounting to over $2.4 million, in November 2020.
New Jersey posted a record-breaking $931.6 million in wagers for November. It was the highest record bet collection for the state. It was also the largest the nation has had from the sports wagering market from one state.
Supreme Court Ruling on PASPA
The push to legalize sports betting in Connecticut came after a 2018 Supreme Court ruling against a federal ban (PASPA), which prevented states from regulating betting and gambling with their jurisdictions.
That meant Connecticut's gaming package that was passed on 2017, became active.
 However, it still needs refining, to address the current state-tribe friction, on whether the tribes have an exclusive right on sports betting. There is a general agreement among the tribes already, that opening up the sports betting and online gaming market is a good thing.
As it stands now, the State's stand is that the Tribes do not have an exclusive right, because sports betting isn't legal yet, and therefore not covered in the Tribes' respective Compacts.
Instead, it is a class III game, and therefore unauthorized under the current state and federal legislation.
Attorney General George Jepsen's Legal Opinion
According to a letter from Connecticut's Attorney General George Jepsen to the State's House Speaker, Joe Aresimowicz, the law excluded sports betting from the state's list of authorized games.
Therefore, that is sufficient evidence that the Compacts the Tribes are relying on do not authorize it.
While responding to the Jepsen's legal opinion, Mohegan Attorney General Helga Woods said if the state approves facsimile gaming, it would violate the Compacts. In turn, that will void their obligation to make slot contributions.
Jepsen counters that view saying the state considers sports betting to be a video facsimile, and that a broken Compact would also mean operating slots in tribal lands may raise legal issues. Fortunately, both sides want in on sports betting, and they are likely to reach a compromise.
That is why the deal between DraftKings and Mashantucket Pequot Tribal Nation, is welcome news for the state and tribes.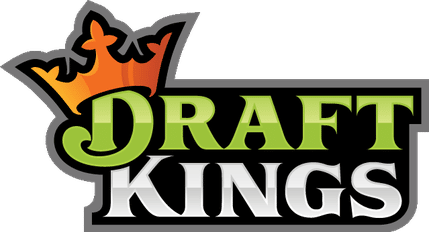 Governor Ned Lamont's Input
As of now, Governor Ned Lamont and the legislature are not happy that neighboring states have made lucrative deals, while they have so far failed to draft laws, which can change Connecticut's compacts with Mohegan Sun and Foxwoods.
When commenting on the state's handling of the pandemic, Lamont said he will introduce legislation once he has held talks with the tribal casinos. He added that his goal is to introduce legislation that doesn't attract any lawsuits, or the need to spend money on litigation.
He concluded by saying on the issue of expanding the gambling industry, he believed it is time for the state to consider it, and the tribes should lead the process.
However, he didn't say whether the planned new laws give tribes access to online gambling, and grant access to sports betting to new operators. Still, this is good news for mobile and online sportsbooks, considering he was previously opposed to such legislation.
Initially, the strong stand of the tribal casinos' owners had attracted warnings of lawsuits from gambling and betting sites, keen on getting access to Connecticut's online gambling market. Now, their new partnership with DraftKings is seen as an indication of a softening stand.
Connecticut Online Gaming Legislation – 2021
We hope that when Connecticut finally passes legislation on sports betting and online casinos, the new law won't break up the existing agreements. Overall, it should be great news for online casinos players, Connecticut Tribes, and other industry stakeholders.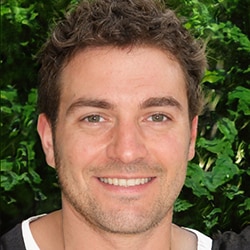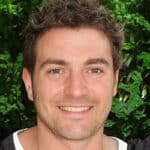 Dave is a gambling enthusiast who boasts of two decades of experience. His writings not only unravel the intricacies of online casino games but also explore the psychology behind betting. Dave's commitment to responsible gambling shines through, making every wager a mindful choice for players seeking a thrilling yet balanced gaming experience.