Top Dog Casinos knows the list of online casinos games is pretty endless and has narrowed it down to five main categories to ease the job.
Last Updated on May 22, 2023 by Dave Hall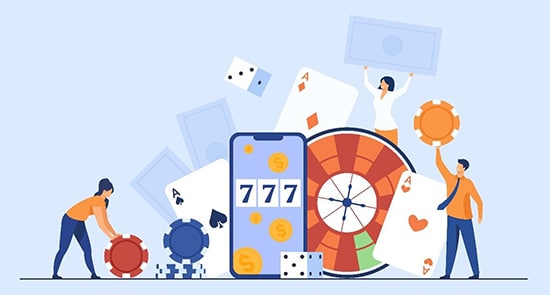 One of the biggest points of appeal with online casino gaming in general is the sheer diversity of what's on offer. The list of casino games to choose from is pretty much endless, with some providers offering more than a thousand games in one place.
Unsurprisingly, debate as to which casino games are the best casino games continues to rage. A dispute that's as tireless as it is pointless, given how it's purely a case of personal preference.
That said, there are some types of casino games that are better suited to players' objectives and intentions than others. While some are in it purely for fun and games, others are focused on making as much money as possible.
Working out which type of online casino games are best for you involves a certain amount of trial and error. But it's easy to narrow things down by considering what you expect to get out of it.
The Different Types of Online Casino Games
This is by no means an exhaustive list of casino games, given that there is technically no such thing. With new games (and entirely new categories of games) making their way onto the market all the time, the industry is constantly expanding and evolving.
Nevertheless, the most popular online casino games fall within just five main categories. Each of which has something different to offer, depending on the intentions and expectations of the player.
Table Games
For example, popular table games tend to be the preferred option for those who like to bring a little strategy and skill into the mix. This is the segment that includes all-time classics like blackjack, baccarat, roulette and craps.
Admittedly, strategy doesn't really come into it with games of pure chance like roulette and craps. Nevertheless, these are all the kinds of online casino games where it is possible to reduce the house edge to an absolute minimum, if you know exactly what you are doing.
Classic table games are great for longer spells of gaming, where you give yourself plenty of time to get well and truly immersed in what's going on. And in doing so, gradually build the skills and knowledge you need to get even more out of your game.
Slot Games
At the opposite end of the scale, slot games involve absolutely no skill or strategy whatsoever. Precisely why slots are by far the most popular online casino games in the world. They can be enjoyed by anyone at any time, no knowledge or experience necessary.
Sometimes online slots can also be great for those chasing huge wins – particularly where progressive jackpots are concerned. These are the iconic slots that sometimes (though not very often) pay out life-changing sums of cash. Up to and including seven figures.
Slot games are great for dipping in and out of when the mood takes you, generally killing time when you have a few minutes to spare. The better slots on the market also have high RTPs of 96% or higher. Meaning they pay out almost all the money they collect.
Live Dealer Games
The global live casino list is growing by the day – by far the most immersive and engaging form of online casino games. This is the type of gaming you go for if looking to recreate the real Las Vegas experience as faithfully as possible.
With live dealer games, computer algorithms and software are replaced by a skilled human host in a studio. This format of online casino games take place in real time using real equipment. And you have the opportunity to chat and converse with other players and the dealer.
Almost all casino table games are now available in live dealer format – blackjack, baccarat, roulette craps and many more besides.
Online Poker
This is a slightly different entry to the list, in that online poker is typically played against other people, not the house.
Skill and strategy are everything when playing poker for real money, which is the preferred option for millions of new and experienced players alike.
Casinos and poker rooms earn money by taking a relatively small cut of the winnings of those who claim the pot. However, as the house isn't technically involved in the game itself, there's also technically no house edge.
Specialty Games
Last but not least, specialty games are the bracket that contains everything that doesn't fit into any of the other categories.
Examples of popular specialty games include scratch cards, bingo games, dice games and certain skill games.
There are some casinos that even have their own exclusive games that cannot be found elsewhere. These often take the form of virtual board games or are presented in the format of a classic game show.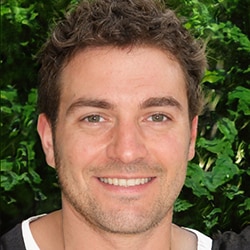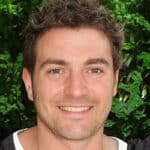 Dave is a gambling enthusiast who boasts of two decades of experience. His writings not only unravel the intricacies of online casino games but also explore the psychology behind betting. Dave's commitment to responsible gambling shines through, making every wager a mindful choice for players seeking a thrilling yet balanced gaming experience.