German gaming operators online have welcomed Germany's 16 states' decision to allow for an early transition to online gaming
Last Updated on June 10, 2022 by Dave Hall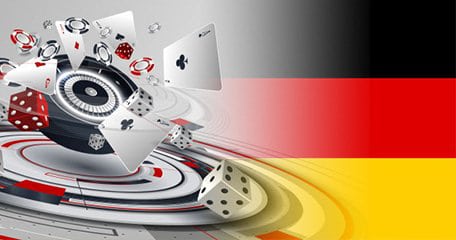 German online gaming operators have welcomed Germany's 16 states' decision to allow for an early transition to online gaming, before the Interstate Treaty on Gambling (Glücksspielstaatsvertrag, GlüStV 2021) is implemented by the end of July 2021.
Germany Gaming License 2021
Gaming operators who want to operate online in Germany can apply for a license and begin immediate operations, if they comply with the regulations of the new treaty.
The GlüStV 2021 treaty imposes restrictions on age, bets, and ads related to gambling. It also states how states will tax online gambling revenues, for both online gaming operators based in Germany, and those based outside of Germany.
Germany Gaming Restrictions
Operators will be required to apply age restriction measures to protect Germany minors from the negative effects of online gambling. Operators will rely on the Interstate Treaty's Protection of Human Dignity and the Protection of Minors in Broadcasting and in Telemedia, to implement it.
The GlüStV 2021 also outlines strict measures on how online gaming operators broadcast their ads to the Germany public. For instance, operators can only air their gambling ads online between 9PM, and 6 AM the next day.
This advert restriction applies to virtual slots, casinos games, and online poker ads that air on Radio and the internet. Furthermore, operators may not broadcast live streams on their betting sites, making it illegal to offer Live Gaming in Germany.
Other notable restrictions that Germany operators have to adhere to are the €1 or about $1.18 stakes, and a five-minute delay when players switch between different gambling sites.
The Germany states hope that putting a limit on stakes, and slowing down how fast players can switch sites, will protect players from problematic gambling.
Germany Gaming Stakeholders Voice Concerns
Martin Lycka, GVC's Director
However, online gambling operators have voiced their concerns against these strict regulations. GVC's director of regulatory affairs Martin Lycka, is among those who claimed the regulation will be counterproductive.
He said that the strict regulations would only serve to give Germany players unfulfilling gaming experience. In turn, they may drive them to play in the black market.
Luka Andric, DSWV MD
DSWV MD, Luka Andric, was also in agreement with that view, but added that he was hopeful the regulation would evolve to match what is in other European jurisdictions.
He mentioned that many of the EU jurisdictions with liberal gambling laws are slowly enacting stricter legislation, to protect their players and online gambling markets.
He added that since this is the GlüStV 2021 is the first version, as a trade association, they will be lobbying regulators and politicians to introduce more sensible and necessary amendments.
Andric further said that he was confident the new laws will come into force by July 2021, and cautioned that political disagreements should not affect the rights of online gaming providers to operate in Germany, under the current EU law.
He concluded on a positive note saying the gaming market in Germany has been growing in double digits for several years now. Adding that betting was now more visible in Germany media, and if the effects of COVID-19 are mitigated, the trend may continue in the near future.
Dominik Beier, CEO of Interwetten
However, the CEO of Interwetten, Dominik Beier said that though as gaming operators they are in support of a regulated, sustainable, and secure market, the current and planned Germany betting regulations may be likely to encourage an accelerated growth of the online gaming black market.
He said that the GlüStV 2021 aims to achieve channelization, instead of a simple regulated online gaming market. Unfortunately, that may not happen because the proposed laws are stricter than what is in other EU states.
Giving his final remarks, he said that he fears the new proposed laws may create undesired results, which are also a complete opposite to Germany's goal of channeling into the legal market.
Jürgen Häfner, DLTB's Chair
DLTB's Chair, Jürgen Häfner, who is also Lotto Rheinland-Pfalz MD, said that the current Germany regulatory model works very well, which is why the 16 Minister-Presidents were able to reach an agreement within such a short time.
He concluded by requesting Germany's state parliaments to move fast and ratify the GlüNeuRStV. Once the ratified treaty is converted into a valid state law, the states can begin implementing it, and make issuing online casinos licenses more streamlined.
The parliaments must ratify the GlüNeuRStV by 30 April 2021, if the gambling law is to meet the 1 July launch date.
First German Gaming Licenses Awarded
So far, the regulator has awarded over 15 licenses to gaming operators, four of which they awarded to GVC.
The regulator awarded the licenses to operators who had removed all table games from their online sites, implemented the €1 per spin, slot stake cap, and had agreed to implement a minimum of 5-second slot spin on or before 15 December 2020.
16 Minister-Presidents Ratify Regulatory Framework
This happened after Germany's 16 Minister-Presidents ratified the regulatory framework that will come into force in July 2021. The ratification happened in a virtual meeting held between 28 October 2020 and 30 October.
The ratification is an important part of the process required for the Glücksspiel Einregulierung Staatsvertrag (GlüNeuRStV) to become legally operational.
The GlüNeuRStV allows gaming operators to offer online slots and poker, while allowing the Germany states' to continue with their monopoly on lottery, a policy that the regulators may extend to table games.
Deutscher Lotto und Totoblock (DLTB), the umbrella body representing state lottery operators praised the GlüNeuRStV, saying it is a testament to the importance of lotteries in creating an expanded gaming market for Germany.
Gaming Tax
Once the law comes into force, online gaming operators can expect to pay 5% in online gaming taxes, on top of the 19% VAT on gross revenue, for offering their online gaming verticals to Germany players.
That is because under section 17 of the Racing Betting and Lottery Act (RennwLottG), bets attract at least a 5% tax. The act states that bets by players residing in Germany, or bets processed in Germany attract a 5% levy on the "nominal value of the betting slips."
Therefore, operators must pay taxes on both the value of the bet, and any fees they charge players when accepting their bets. For operators that may have placed their hopes in courts, two courts, including the Hessian Finance Court, have already ruled the act applies to online gaming operators.
Conclusion – Online Casino Gaming in Germany
Overall, legalization of online gaming is good news for all stakeholders in Germany. It offers a legal way for players to access online casinos in Germany, and for operators to access the growing Germany online gambling market.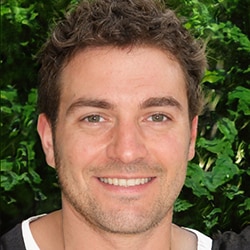 Dave is a gambling enthusiast who boasts of two decades of experience. His writings not only unravel the intricacies of online casino games but also explore the psychology behind betting. Dave's commitment to responsible gambling shines through, making every wager a mindful choice for players seeking a thrilling yet balanced gaming experience.