A view to how the online casino industry, just like other commercial industries, is affected by the attitudes of its customers
Last Updated on June 9, 2022 by Dave Hall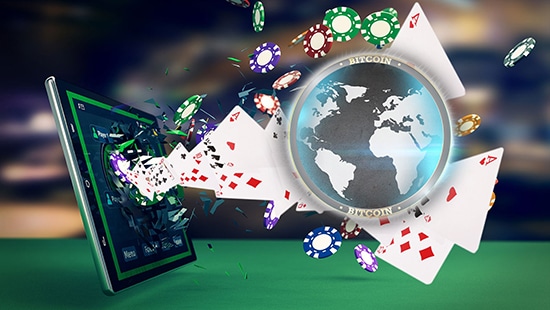 The online casino industry, just like other commercial industries, is affected by the attitudes of its customers. And one way of changing those attitudes is through marketing and regulation of online casinos. In other instances, listening to the customer concerns and responding accordingly, can easily change them.
Gambling Addiction and Underage Gambling
One of the main concerns online casinos have had to address is the danger of gambling addiction. In jurisdictions around the world, the general public are often concerned that legalizing online casinos can bring the dangers of gambling addiction closer home.
Eager to profit from the growing market of online casinos, gambling corporations have responded to those fears and concerns, swiftly. They have introduced measures that can protect online casino players, from the adverse effects of gambling addiction.
Age Restricted Gaming and Gaming Limits
Some of these measures include giving players an option to set their gaming limits. For instance, some platforms give players a tool to set how much money and for how long they can gamble, each day.
Other measures include limiting how long someone can play continuously on an online casino.
They have also introduced age-restricted access to their online gaming platforms, to protect children from danger of online gaming. These restrictions include a registration requirement using tools that only an adult has access to.
Such tools include a credit card, banking account details, and phone numbers. A customer must use them when they first open an online gambling casino account to authenticate their identity.
These methods aren't foolproof. But they can help a concerned parent learn that their children, or someone in the family is gambling online. The overall effect is that the public no longer views online casinos as a vice enabler.
Instead, the public at large now views online casinos as another interesting entertainment option. They now consider online gambling as a recreational activity, in much the same way as sports gambling.
Gambling Marketing Strategy
Online casino business has responded to this change of attitude by using the terms such as online gaming to market casinos. Online casino marketers now shun the use of terms such as online gambling casinos.
These terms have traditionally been associated with harmful addiction. And no online gaming business wants to be associated with them. The success of this change of marketing terms and other strategies is now evident, as we shall see next.
Wynn Resorts Limited's WynnBET
In October last year WynnBET, which is Wynn Resorts Limited's digital gaming division, announced on Saturday they're launching a multi-year National Sports Betting partnership.
WynnBET, who operate the resort's mobile Sportsbook and Casino app, announced that they will collaborate with NASCAR to promote online gaming.
They plan to create a thrilling gaming experience, for sports racing fans across the United States. In that regard, technology is making it possible to bring Sports Betting closer to the people, and it will keep accelerating its growth.
However, we can't also downplay the fact that the online casino industry has also benefited from the current pandemic.
According to the Chicago sun-times, New Jersey gamblers have demonstrated that interest in online Sports Betting has greatly grown in States where it's legal to gamble online. They set the record for spending the most money on online Sports Betting within a single month.
The state's revenues from sports betting came to about $668 million in August 2020. Some of the events that attracted the most bets include basketball, baseball, and hockey.
Taking note of this spike in demand for online gaming, Morgan Stanley decided to revise their revenue projection figures upwards, from what they had projected in 2018. Instead of the $5 billion, they now project the revenues will grow to about $7 billion in the year 2025.
Oryx Gaming and Casumo
In Spain Bragg gaming group Incorporated announced that they were strengthening their foothold in Spain by launching their award-winning Oryx Gaming content in partnership with Casumo.
Casumo becomes the second gaming operator to get licensed to offer ORYX's unique and exclusive RGS content in Spain. Their offerings will include some of the popular titles within Spain's mainland sector.
Some of those titles include La Dolce Vita, GAMOMAT's Red Hot Firepot, and Books & Bulls. Casumo received its license to operate in Spain in July of 2020. But before its launch in Spain, it had been in operation for over 8 years.
Casumo was launched in Europe 2012, and since then has grown to become a unique and vibrant online casino brand and Sportsbook operator. It has been operating with gaming licenses from Malta and the UK.That gives it access to the EU market even after Brexit.
Adventure Gaming
It's credited with creating the world's first online adventure casino game. It did that by combining the two worlds of real money online casinos and social gaming. That's, players create a gaming account that allows them to keep track of their winnings and the points they earn.
The social aspects come in because players can see each other's gaming history, winnings, and points. This is thrilling because players are able to flaunt their past winnings and awards they have received.
In turn, that helped to create a positive attitude towards Casumo's casino gaming offerings, among online gamers.
Today, Casumo has over 300 employees in places such as Malta, Copenhagen, London, and Spain. And it offers its online casinos to gamers located in jurisdictions such as Finland, UK, Sweden, Spain, Germany, and Canada.
Spain's online casino industry market has grown since its legalization in 2011. And it's with that in mind that ORYX decided to launch its operations in Spain. So far the online gaming sector in Spain generates nearly 40% of its gaming revenue.
Matevz Mazij, MD ORYX Gaming
While commenting on the partnership, Matevz Mazij, the managing director at ORYX Gaming said that expanding into new Markets was a significant pillar in their strategic expansion plan. He added that Casumo offered the perfect partnership for them in Spain.
It had already established themselves as a fun and entertaining brand in Spain, and they shared a common goal of making online casinos fun and entertaining. He continued to say that they look forward to working with Casumo, to further their online gaming operations in Spain.
He concluded by saying that they hope the partnership will open further opportunities for both of them. Overall, he said they see great potential in the future of the online casino market.
Penn National Gaming Inc
Riding on the increasing popularity of online gaming, Penn National Gaming Inc, launched their online and retail gaming operations in Michigan.
The launch came after the Michigan Gaming Control Board ("MGCB"), approved their application to offer online Sports gaming and internet casino products in Michigan.
But before the launch of its online gaming platform in Michigan, Penn National chose to first open their retail Barstool Sportsbook. It opened its Barstool Sportsbook in downtown Detroit, at the Creek Casino Hotel, on December 23, 2020.
It then launched its Barstool Sportsbook for both the Android and iOS platform, as well as the desktop platform at 12 p.m. EST, on Friday, January 22. And in February 2021, it launched its iCasino products in Michigan.
And just like its retail Barstool Sportsbook, the online gaming platform received a warm reception from its fans.
Jay Snowden – CEO of Penn National
While commenting on the launch, the CEO of Penn National, Jay Snowden, said that they were excited about launching online Barstool Sportsbook in Michigan. He added that so far they are incredibly happy with the performance of their mobile app.
He explained that since they launched it in Pennsylvania, in September, their customers were thoroughly enjoying the engagement with some of the Barstool stars. Some of the fan favorites include Dan 'Big Cat' Katz, Dave Portnoy, among others.
He said they expected Barstool to attract the same funfair in Michigan. Giving his conclusion remarks, he said so far they are the only one with a fully integrated sports media and entertainment partnership.
And that means, they are the best placed to offer customers an opportunity to interact with barstool personalities online and in person, at their barstool sports book at Greektown.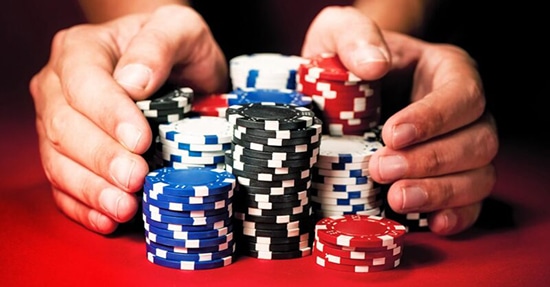 Future Trends of the Online Casino Industry
The current trends focus more on changing the attitude of the public towards online gaming. Gaming operators now focus on projecting online casinos and sports gaming as fun and safe.
And to bolster that image, they have included tools meant to help players control their gambling habits. They have also put measures in place to make it harder for children to access their gambling platforms.
Overall, the prevailing view is that if properly regulated, online gaming casinos can help state and local governments to increase their gaming revenues.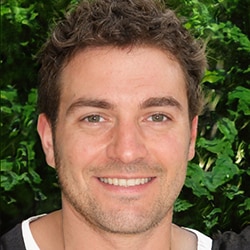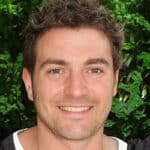 Dave is a gambling enthusiast who boasts of two decades of experience. His writings not only unravel the intricacies of online casino games but also explore the psychology behind betting. Dave's commitment to responsible gambling shines through, making every wager a mindful choice for players seeking a thrilling yet balanced gaming experience.