Top Dog Casinos looks at how how online sports betting contributes to online casinos legalization in the USA across various states
Last Updated on May 18, 2023 by Dave Hall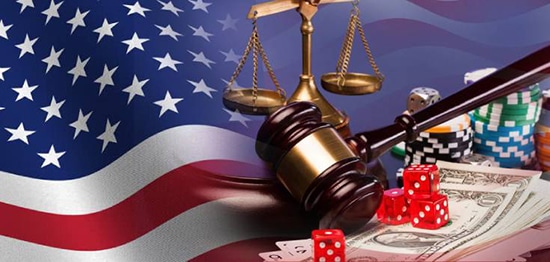 Have you recently looked at US states gambling laws? Well, if you did, you will notice an interesting pattern. Almost in each state where there is an online casino, there is also an online sports book.
The only exception now is Delaware. In Delaware, online casinos used a loophole in the state's current gambling laws to set up shop.
In that regard, there is a clear and open relationship between online casinos and online sports gambling. This has happened because most states legalize online sportsbooks first, in their transition to online gaming.
As you know, sportsbooks aren't readily available online, as online casinos. And bettors don't find it easy to puck lines, as they do spinning digital slots.
However, that doesn't stop lawmakers from worrying about underage gaming. But, it does make them more likely to legalize sports betting than online casinos.
Once they do, sports gamblers start to enjoy the convenience of online gambling. That's when the few casinos in town start to see a drop in revenue, only to realize their customers have switched to gambling online.
Here are a few examples of how that has happened in the past.
Illinois
On February 19, Illinois introduced a bill that would make online casinos legal. That happened about after Illinois opened its first online sportsbooks, two years ago, in March 2020.
The launch became a huge success, with over 95% of the State's sportsbooks revenue coming from online sportsbooks. Between March 2020 and January 2021, Illinois netted close to $2 billion in revenues.
That convinced lawmakers that it was time to transition to online casinos as well. The step is also informed by the fact that online casinos pay more taxes than sportsbooks.
Sportsbooks have to deduct promotional credits and pay winnings from the wagers. What is left is what they take as their revenue, and that's what is taxable.
And since states legalize gambling mostly for tax reasons, a transition to online casinos becomes a logical choice. Illinois' desire to transition to online casinos, was also inspired by states such as Pennsylvania.
Bill at Committee Stage
For now, the Illinois bill is at the committee stage. From there it will get to the ballot and finally get on the Governor's desk for signing. It could fail at any of the three stages, but so far, it hasn't attracted any opposition.
That could be an indication of a smooth adoption, considering that Illinois is a gambling friendly state. It isn't remotely comparable with Texas, which has a strict anti-gambling stance. For now, we can only await the bill's reading.
No Opposition to Bill
That will happen once the committee has refined it to its final draft form. Stakeholders can then weigh in, and point out any points of contention if any. It doesn't attract too much criticism, it is likely to sail through the voting stage.
The governor then may sign it into law, or choose to send it back to the ballot with recommendations.
Pennsylvania
Pennsylvania has demonstrated how successful online casinos can be, at driving up a state's revenues. For instance, in its 2019/22 fiscal year, it collected over $113.7 million in sportsbooks revenues.
But its revenue from online casinos was more than double that, at $240.8 million. That's despite the online casinos being open for about half that period, – about six months.
In that regard, online casinos proved they could boost revenues needed to recover from the current pandemic. For gambling-friendly states, the pandemic has become a crucial driver of online casino legislation.
Michigan and Indiana
Michigan recently legalized online casinos, while Indiana has a bill on the same. Those developments may sway the debate on whether Illinois should approve the bill for online casinos.
New Jersey
New Jersey is the pioneering state when it comes to legalizing online casinos. It led other states in seeking to overturn PASPA in 2018. The US Supreme Court approved the request in 2018.
What followed the ruling was a series of bills in various states, as they looked into ways to legalize online sports and betting. To this day, New Jersey still leads in the number of legalized online sportsbooks and casinos.
West Virginia
In March 2019, West Virginia enacted their West Virginia Lottery Interactive Wagering Act, which modernized their online gambling laws. They launched the WV online sports betting shortly afterwards.
Horse and greyhound racing are now the leading online sports games in WV. And in July 2020, DraftKings Casino became the first legal online casino in WV.
New Hampshire
In July 2019, New Hampshire legalized its online sports betting industry. However, it chose DraftKings as the sole provider of mobile and retail sports betting.
However, several operators such as Monkey Knife Fight do provide online fantasy sports betting. And it's not illegal for residents to access online casinos from other states.
Interstate Gambling Habits
The country's unique jurisdiction means that states have a constitutional right to legislate on gambling. However, whatever happened in neighboring states impacts their gaming market.
Indiana and Illinois
For instance, Indiana's sports betting bill did put a pressure on Illinois. Stakeholders realized that if gamblers wanted some online casino action, they could cross state borders, enjoy it, then come back home.
That isn't good news for any state, for it means loss of gaming revenue to a neighboring state. The same situation has also forced New York to take steps to legalize online casino gaming.
New York and New Jersey
In the case of New York, gambling stakeholders realized they were losing revenue to New Jersey. Their residents were finding it much easier to access New Jersey's online casinos. That meant they had no incentive to limit themselves to traditional sportsbooks in NY.
That led to the recent announcement by the NY governor that they may revise their gambling laws. However, the push on legislators to legalize online casinos isn't entirely external. Leading sportsbooks brands such as BetRiver and FanDuel do offer online casinos games.
They too have been pushing for legalization of online casinos, wherever they operate. Just like the states, they too are worried that they could be losing revenue to online casino competitors.
Online Sports Betting is Often a Precursor to Online Casinos
Overall, the approval of online sports betting is an indication a state is opening up to online gambling space. Some states such as Oregon may take longer to approve online casinos for the USA. However, they don't prohibit players from accessing legal online casinos in other states.
In that regard, today it's much easier for players in the United States to legally access online casinos. We hope this trend will continue, as more states continue to enact laws legalizing online casinos and sports betting sites.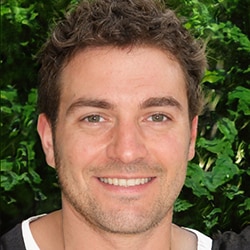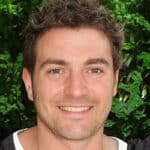 Dave is a gambling enthusiast who boasts of two decades of experience. His writings not only unravel the intricacies of online casino games but also explore the psychology behind betting. Dave's commitment to responsible gambling shines through, making every wager a mindful choice for players seeking a thrilling yet balanced gaming experience.