In this article, we are going to look at how online casinos are leveraging new technological innovations to keep players engaged on their platforms
Last Updated on June 2, 2023 by Dave Hall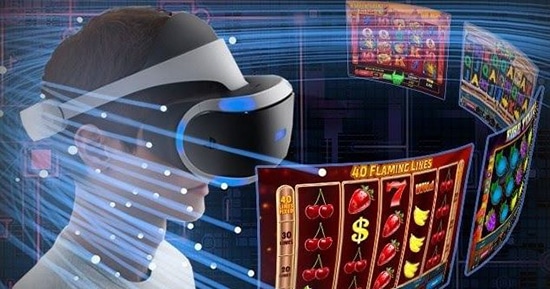 Online casinos have managed to experience consistent growth by embracing technological innovations. As of 2020, the global online gambling market was valued at $64.13 billion, and was projected to grow to $72.02 billion by the end of 2021.
In this article, we are going to look at how online casinos are leveraging new technologies to keep players engaged on their platforms.
How Technological Innovations are Changing Online Casinos
Skill-based Gaming Offerings
Skill-based games have become quite popular among online gaming communities. While elements of luck are popular in gambling, many players now prefer to have some level of control of the gaming outcome.
And thanks to technological innovations, many online casinos now offer skill-based online casino games. These games offer a mix of skill and luck, which makes it easy for talented players to win more.
A good example of such a game is the skill-based slot game Beat Square. The game allows players to win by tapping buttons in synchronization with a song that's playing. It is much like Dance Dance Revolution, but this time in a slot game.
Other popular skill-based slot games are Arkanoid and Wrecking Ball. Arkanoid is an online slot game that is loosely based on classic brick-destroyer games. In Wrecking Ball, players use a joy-stick to control a rolling ball to demolish buildings.
In both games, the players get to win when they demonstrate a greater ability to control the ball, and cause destruction as much as possible. If they fail to control the ball, they lose the game.
However, there are cases where individuals have hacked such games to gain an unfair advantage. Fortunately for scrupulous players, that happens in rare cases, and it hasn't stopped gaming companies from developing such titles, as demand from such games rises.
Cryptocurrency Payments
A good number of online casinos have embraced cryptocurrency payments. Unlike fiat currency, crypto payments protect players from the limiting controls of national authorities. Other benefits of using cryptos include fast withdrawal periods, as relaxed KYC requirements when opening an account.
That makes it easy for players to access online casinos, and gamble from anywhere in the world. Moreover, online casinos do not need a license if they are going to only accept cryptocurrency payments.
There are cryptocurrency pros and cons for payments. But, for online casinos, this has made it easy to launch their international operations, and grow their customer base fast.
Online Casino eSports
Apart from games that are traditionally offered in brick and mortar casinos, online casinos, online casinos now offer eSports. Players can now place bets on which of their favorite soccer or football team will win, during a live stream.
And to signify how much faith online casinos have in eSports, Esports Technologies announced on June 24, 2021 that they had filed a patent. This newly filed patent allows players to place wagers in real time. That eliminates the need for players to rush to place wages at the beginning of a game.
Aaron Speach, the CEO at eSports Technologies said that they hoped the new technology will help to make eSports even more captivating for online casino players. As of the end of 2020, the eSports market is valued at over 12.670 billion, and is projected to grow to $ 20.730 billion by 2027.
Unfortunately, there have been cases of match fixing as certain unscrupulous entities try to cash out the grand prizes that often run into millions of dollars. To combat such forms of corruption, many casinos are now working with eSports Integrity Coalition (ESIC).
ESIC uses technology that analyzes unnatural score-patterns to detect and combat match fixing.
VR and MMO Technology in Online Casinos
Virtual Reality (VR) and Massive Multiplayer Online Gaming (MMOG or MMO) are online casino technologies, which allow players to enjoy online gaming with a real world touch. Many online casinos are now embracing these technologies, especially where young players are involved.
Currently, NetEnt leads in offering VR games, with titles such as PokerStars VR, and Gonzo's Quest VR being the most popular.
And because of age, the games that take advantage of these innovations don't involve money as a reward for winning. However, players still get to spend money to join and play. Therefore, the online casinos get to make money by charging players a membership or joining fee.
It is projected that by the end of 2021, the MMOG or MMO will reach a collective value of over $43 billion dollars. And this trend is expected to grow as the players age to become adults, and possibly begin to demand for cash rewards when they win MMO games.
User Interaction Analytics
Online casinos are taking advantage of user interaction analysis technology to determine which of their games gamblers want the most. For instance, certain games are more popular in some countries than in others. In such cases online casinos can benefit from identifying a new user's location.
The casino can then recommend games that are popular with layers from that region
For instance, a US-based player is more likely to want to bet on a football game, than a soccer game. In that regard, a casino offering eSports betting can have a better chance of retaining American gamblers by offering more football offerings, than soccer offerings.
That's also true for certain features in a game. Players from one region can find certain features to be fun compared to players from other regions. For instance, players from the US can find games with Halloween themes to be fun, compared to players from Europe.
It therefore would make more sense to create games with a Halloween theme for US casino gamblers, than for gamblers from Germany.
User analytics can also be used to screen underage gamblers, as well as players vulnerable to problem gambling. Once these two groups have been identified, a casino can block them from accessing the platform in the case of the underage.
For the vulnerable adults, they can receive gambling help. Or they can be given self-help tools on the platform that can help them gamble responsively.
User Insights Technology
Online casinos can benefit from knowing which games are gaining popularity, and which ones are becoming unpopular. They can then use that information to guide game developers on what to incorporate in their next game.
A good example is if a casino game gets 10,000 more new players in one month, compared to all other games. That could be an indication, there is something about it, or about the players that makes the game popular.
When that happens, the casino's business intelligence team will study that game and the players, to determine what caused the sudden surge in popularity. The casino will then use the intelligence they get to promote games with similar features. And if no similar games exist, the casino can develop a similar one.
They can also use that information to market other games, during similar periods. The inverse is also true. When a game starts to lose its popularity exponentially, it is an indication that any further development should be halted.
That's because if the casino isn't losing its popularity, then it's possible the players are flocking to another game title. Such insights can be helpful both to an online casino's marketing and game development.
They can use them to determine which game to market more or develop further, or abandon entirely.
Conclusion – Technology Innovations
Online casinos use technology to help them maximize their profits, and to keep players engaged on their platforms by giving them the thrill they are seeking. On their part, players can benefit from these technologies by spending less time browsing for the right games.
In summary, that's how casinos are using innovations to drive the online casino growth we are currently experiencing. And they are doing it without affecting the player's experience, or promoting gambling practices that can lead to problematic gambling.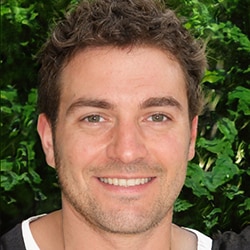 Dave is a gambling enthusiast who boasts of two decades of experience. His writings not only unravel the intricacies of online casino games but also explore the psychology behind betting. Dave's commitment to responsible gambling shines through, making every wager a mindful choice for players seeking a thrilling yet balanced gaming experience.