As online casinos are becoming more popular by the day, betting companies are pushing for the legalization of online casinos in Iowa.
Last Updated on June 10, 2022 by Dave Hall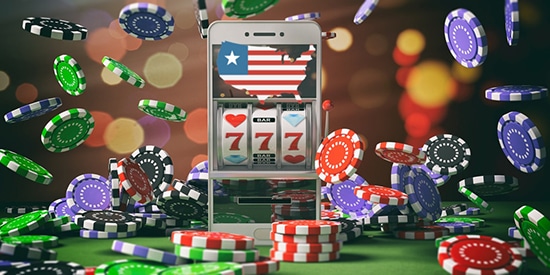 Online casinos are becoming popular by the day, and betting companies are aware of this trend. This is why they are pushing for its legalization. For instance, Iowa Casino Association (ICA) is working towards making online gambling legal.
While commenting about its plan, the ICA's president and CEO, Wes Ehrecke, said they have started talks aimed at making legalization of online casinos in Iowa a priority in 2021. The decision came about after Iowa successfully launched a sports betting platform, on August 15 2021.
However, some Iowa lawmakers have reservations about legalizing online gambling, fearing that gambling addiction may skyrocket. Led by Sen Joe Bolkcom, they voiced their concerns against legalizing online, saying it would queue the next generation of gamblers in Iowa.
Iowa's First Step towards Online Casino Legislation
Fortunately, for ICA, the Senate File 617 was debated and it finally passed into a law, in August 2019. That made Iowa among the first states to approve online sports betting. The legislatures have also approved more gambling activities than any other State.
Other stakeholders such as the Iowa Lottery are pushing for the legalization of selling lottery tickets online. This could be welcome news as younger people are gravitating towards e-commerce businesses, making them less likely to visit stores selling lottery paper tickets.
Supreme Court Ruling on Gambling
The current push for legalization of online casinos and online sports gaming came about after the 2018 Supreme Court ruling, which cleared the road for States to start online gaming.
Backers such as Sen. Liz Mathis, D-Hiawatha., say that Iowa stands to gain more, if online casinos are legalized, because gamblers are already accessing online casinos anyway.
They say gamblers are doing it illegally on sites that accept alternative currencies. While others simply go to gamble in Las Vegas casinos.
The current Iowa laws that ICA wants to improve on allows sports betting to happen online. But only after age verification, and on-site registration. However, those two requirements will cease on January 1, 2021, when online registration will be sufficient to access online gambling.
Ehrecke said they would present their draft legislation to the lawmakers during the next session, after the 2020 election.
Once they know the new leaders, and whom they will be working with, and the committee chairs, then they can start lobbying the lawmakers. For now, they are working on having a common ground, and learning about the interest of all stakeholders.
Effect of the Lockdown on Iowa Casinos
The push for online casinos also comes after the State shut down its 19 commercial casinos. 13 of which are casinos that feature mobile sports betting platforms. Those casinos present residents with an option to place sports bets from the comfort of their homes, through phone or computers.
With the end of the current pandemic being nowhere in sight, Ehrecke says they hope the legalization of online casinos in Iowa will revitalize its casino industry, and even cushion it from illegal online gambling.
He added that even without the pandemic, 70% of the wagers were coming from mobile phone apps. And after the pandemic broke out, casino admissions dropped by 30%. This is because many players prefer not to go to casinos anymore.
Online Casinos in Other States
Indeed, states where online casino wagers are legal such as New Jersey, enjoyed growth in online casino revenues. Mostly thanks to the easy transition from brick and mortar casinos to online casinos. This makes for legal USA casino gaming.
New Jersey reported an increase in internet gaming revenues from $39.3 million in June 2019, to $87.5 million for June 2020, – a growth of 122.5%. This is in contrast to Iowa, where Ehrecke says that when the casinos closed for about 11 weeks; neither the state nor the casinos got any revenue.
So far in the Midwest, only Michigan has legalized online casinos. They have plans to launch in November 2020, or early 2021. The other two states with plans to legalize online casinos are Indiana and Illinois.
Currently, all the four states offer online sports betting, which is helping them lay the necessary infrastructure to monitor online casinos, once they are legalized. For Iowa, casinos, they hope they can offer online casinos betting, without the need for new licenses.
Ehrecke said that they hoped to come up with a draft that unifies online casinos with traditional casinos, like what happened with mobile casinos. That is, the sports wagering license had a mobile component added to it.
He concluded by saying that God forbid a need for a lockdown arises again. However, if it happened, and online casinos were legal, people would still be able to place wagers, without walking into retail casinos.
Possible Legal Concerns
There are concerns about possible lawsuits that may follow if authorities grant online casino licenses to casinos, and then later revoke them after a public outcry. These concerns are not baseless, considering what happened in 2006.
In 2001, the state wanted to generate more revenue from the Lottery, so Lottery officials launched the TouchPlay electronic Lottery machines "self-service kiosks", numbering over 6,700. They resembled slots machines, and were placed strategically in Iowa convenience stores and popular retail outlets.
However, a public outcry followed their launch, which forced the authorities to ban the game. That led to broken contracts, and legal claims of around 900 million dollars.
According to Iowa Attorney General Tom Miller, his office researched, litigated, and settled claims that amounted to $18.4 million by the end of 2010. That sent a strong message to the State and lawmakers, that the public still desires a conservative approach towards gambling in general.
Dwindling Revenues from the Lottery
The amount of revenue the State is getting from lotteries is dwindling, because it is taking longer for jackpots to build. Without astonishing jackpots that run into billions, residents are feeling motivated to buy tickets.
Lotteries such as Mega Millions and Powerball are finding it hard to meet revenue targets. That's because the 10-figure prizes that residents are now accustomed to are rare, thanks to the low volume of ticket sales. Instead, revenues are going to illegal online casinos.
While commenting on that predicament, Mathis said the state is mindful of people who develop problematic gambling. However, it is also obvious that online casinos are here to stay, and they are growing in number, as the digital world expands.
On his part, Eric Preuss, from the Iowa Department of Public Health's office, says he does not expect the gambling problem to become worse, because players are already accessing offshore online casinos.
Future of Online Casinos in Iowa and Legalization
Preuss said that 85% of gambling Iowans do not have gambling issues. However, there has to be a safety net for those that may show signs of addiction. That will help the 13.6% who are at risk and about 1% that have a gambling disorder.
And according to a survey done by the University of Northern Iowa Center for Social and Behavioral Research, over 90% of Iowans have gambled once in their lifetime, while over 45%, had gambled in the last 30 days.
That shows the market for online casinos in Iowa is huge. And it is possible a number of them are accessing offshore casinos. Therefore, it will be interesting to see how legalization of online casinos will affect Iowa's revenues. As well as gambling behavior of its residents, from 2021 and beyond.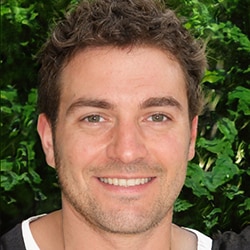 Dave is a gambling enthusiast who boasts of two decades of experience. His writings not only unravel the intricacies of online casino games but also explore the psychology behind betting. Dave's commitment to responsible gambling shines through, making every wager a mindful choice for players seeking a thrilling yet balanced gaming experience.