Online casino players in Michigan will soon be able to access online casinos, after the JCAR approved the state's online gaming rules
Last Updated on June 10, 2022 by Dave Hall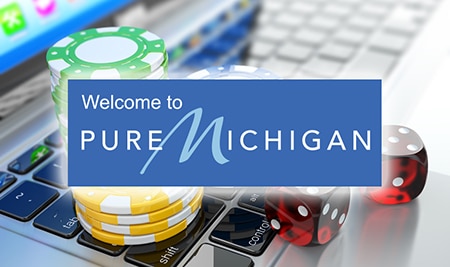 Online casino players in Michigan will soon be able to access online casinos. This is after the Joint Committee on Administrative Rules (JCAR), approved the state's online gaming rules, on December 1, 2020.
The bipartisan group draws its membership from the Senate and House of Representatives, waiving the traditional 15 session-day waiting period, to hasten the process.
However, the launch of online gaming in Michigan is still behind schedule, since the Michigan Gaming Control Board (MGCB) had planned to launch it by December 31, 2020.
Plans for Launch on Online Casinos in 2021
Richard Kalm, the MGCB Executive Director
Now, Richard Kalm, the MGCB Executive Director, says they may have to wait for about six weeks, before they can launch it.
What is going to happen next is for the gaming software providers, and operators such as FanDuel and DRaftKings to be licensed, which couldn't have happened before the JCAR meeting.
As part of the license application process, they will need to provide certification letters from independent test labs, which shows their systems meet the state's technical requirements set for online casinos and betting sites.
Kalm said that he was still glad they JCAR decided to give the waiver. Otherwise gaming officials would have had to resubmit the rules next year, to the newly elected legislatures. In turn, that could have delayed the launch to around February 2020, instead of the expected January launch.
Why iGaming License Won't Be Issued in 2020
When asked about how long it will take MGCB to issue licenses, Kalm said that would depend on the paperwork they will receive from applicants. However, they will provide gaming and software operators with provisional licenses, after the initial background checks.
Other aspects that will take longer to verify include the software operators will submit, and the test lab results.
He also talked about the level of compliance they expect from operators, saying they expect them to use their fine-tooth comb, to make sure they are in compliance.
MGCB has already sent out an inquiry to gaming service providers, asking them to give details on when they will be ready to launch, and what online gaming options they plan to offer.
Still, this is welcome news, considering what has happened since Gov. Gretchen Whitmer appended his signature, on a bill that approved the licensing online casinos, in December 2019.
Moreover, a lot of debate has also gone into drafting online gaming rules, getting them approved, and even getting the lawmakers to endorse them.
Most of the debate has been about who is licensed to operate online casinos, between the 23 tribal casinos, and the commercial casinos. Now, the online wagering will only begin after at least one of the 23 tribal casinos and one the commercial casinos gets a license.
Michigan Gambling and Betting Revenues
The first notable step in legalizing gambling happened on March 11, when MGCB launched in-person sports betting. However, that did not help much in terms of revenues, since casinos had to close between March 16, 2020, and August 5, 2020, as per (MDHHS), directives.
That's why casinos expect to generate a bulk of their revenues from online casinos, since even after they resumed from the forceful closure, they are yet to regain their pre-pandemic wager revenues.
That expectation isn't far-fetched, considering that New Jersey casinos recorded $803.1 million in October 2020 wagers, of which $743.9m came from online casinos. Furthermore, NJ's wagers were the highest nationally, for a third month in a row.
Kalm acknowledged that Michigan had taken longer than other states to draft online gambling rules, even after it had passed a law to legalize it. However, he blamed it on Michigan's cumbersome rule-making process.
Online Gambling Rules – Michigan
He explained further that since rules on online gambling aren't considered an emergency, they had to resort to the regular process. The regular process involves a lot of vetting, and reviewing by industry stakeholders.
He said the first step for MGCB is to draft the rules, and then send them to all stakeholders for reviewing. After the stakeholders review and their attorneys review them, they revert with suggestions.
The MGCB then makes changes on the rules, based on the suggestion received, and forwards the revised draft to two different state agencies, which review and vet the rules. After that, the MGCB does an economic impact assessment of the rules on the state of Michigan.
However, Kalm says he is happy with the progress, considering that the team has been working remotely. He is also happy the tribes have been highly cooperative. He concluded by saying that with the progress they have made so far, he expects the launch to be successful.
AGS Gets is Provisional iGaming License
At the time of writing this article, AGS was among the first 15 online gaming suppliers to get a license to supply online gaming content to licensed casino operators in Michigan. Others include:
Sports Information Services (Kambi)

GAN Nevada

Churchill Downs Interactive Gaming (TwinSpires)

Rush Street Interactive MI

NYX Digital Gaming

Crown MI Gaming (DraftKings

Parx Interactive

Golden Nugget Online Gaming

WSI US (Wynn Sports)

TSG Interactive US Services (Fox Bet)

PointsBet Michigan

American Wagering (William Hill Sports Book)
AGS has its headquarters in Las Vegas, and therefore has a great understanding of the US gambling and gaming market. They had been operating in the Class II Native American for a while. This is before they decided to expand their operations by joining the online gaming scene.
AGS also operates in Latin America as well as Europe, where it offers its land-based content using its remote servers. Some of its popular games include Capital Gains, Golden Wins, Longhorn Jackpots, Jade Wins, Rakin' Bacon, and Nan Fu Nu.
Matt Reback, AGS's Vice President
While commenting on the award of the provisional gaming license, Matt Reback, AGS's vice president said they were excited to receive it, and looked forward to helping MGCB launch Michigan's igaming program successfully.
He concluded by saying that they were confident Michigan is likely to become one of their strongest markets.
Future of Online Gaming Casinos – Michigan
The future of online gaming in Michigan looks bright. This is evident from the number of provisional online gaming licenses MGCB has issued so far. Furthermore, the tribes are in total support of the introduction of online gaming.
That will make it easy for commercial casinos to collaborate with the tribes. And give Michigan a smooth and fast transition into the world of online casinos and sports betting. For, everyone is holding their breath as we move into 2021.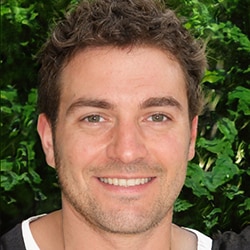 Dave is a gambling enthusiast who boasts of two decades of experience. His writings not only unravel the intricacies of online casino games but also explore the psychology behind betting. Dave's commitment to responsible gambling shines through, making every wager a mindful choice for players seeking a thrilling yet balanced gaming experience.