Pennsylvania online casinos have reported record revenue growth in 2021, as the online casino industry outpaces retail casinos
Last Updated on June 8, 2022 by Dave Hall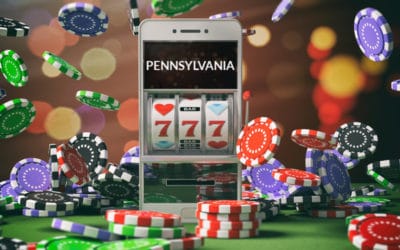 Pennsylvania online casinos have reported record revenue growth in 2021, as the online casino industry outpaces retail casinos. And March 2021 turned out to be the most profitable month in the state's gambling revenue history.
This comes as a huge relief for gambling industry after it suffered massive losses in 2020. In Pennsylvania for instance, gambling revenues dropped by 20%, dealing a huge blow to retail casinos.
However, March 2021's revenue of over $400 Million is still a massive leap, even when you compare it to the pre-Covid-19 months. Here is a quick overview of how the revenues have grown, over the last quarter.
Pennsylvania January 2021 Revenues
January 2021 was the seventh consecutive month to set record revenue for Online Casinos in Pennsylvania. With a record $80.4 million at the time, it was a relief for casino operators. Most of them had experienced losses in their retail operations.
The January revenue represented an 11% from December 2020's $71 million. However, when you compare that figure to January 2020's $14 million, it becomes clear the growth was unprecedented.
The online casinos were the only ones that recorded overall growth. When you include other online forms of gambling such as fantasy contests, the overall increase comes to 2.73%.
That pushed PA's total online gambling revenues in January 2021 rose to $311.1 million, from December 2020's 320 million.
The leading gaming revenue generators were online slots whose revenues were a whopping $51 million, a 609% increase from January 2020's revenues. Online table games were a distant second at $26.7 million. But they too recorded a significant increase of 479%.
Online poker was a distant third with $2.7 million, recording a 26.35% increase.
Among PA's casinos, Penn National Gaming's Hollywood Casinos was the top performer in January. It generated over $44.6 million, followed by Valley Forge Casino, which netted $38 million. Rush Street Interactive revenues were a closed third with $36.9 million.
The top three casinos contributed over a third of PA's January 2021 online casino revenues.
Pennsylvania February 2021 Revenues
Unfortunately, the PA online gaming's strong revenue growth seen in January weakened in February. Even the top performing online casinos in January experienced a slight drop in their revenues.
Mount Airy Casino Resort – An Exception
The only exception was Mount Airy Casino Resort, which recorded an increase in the table games vertical. It generated $295,069 in revenues, a notable increase compared to $183,387 it generated in February 2020.
We can attribute the drop to the uncertainties caused by the Covid-19 Pandemic. The Pennsylvania Gaming Control Board reported a total revenue drop of 1% or $2.36 million, when compared to the same period in 2020.
Casinos Revenue Drop in February 2021
That pushed the total online gaming revenues down to $301.9 million in February 2021. Slots experienced the most drops at 27%, generating $53.8 million. Online table games revenues followed online slot games revenues closely, at 26%, which generated $20 million.
Meadows Racetrack and Casino saw its slot revenues dip by $5.9 million, and $1.1 million for the table games. But Rivers Casino were the ones who lost the most in February 2021. Their online slots dipped by $10.1 million, and $2.9 million from the table games.  
Lady Luck Casino Nemacolin also recorded a drop in revenues, reporting a $1.3 million in slot revenues, and a $65,570 drop in table game revenues. Overall, the retail casinos saw their customer base shrink due to the pandemic.
But that in turn saw a noticeable growth in their online casinos platforms. They recorded some growth in traffic in the online sports betting, and video gaming platforms.
PA March 2021 Revenues
March was an interesting month for PA. For the first time in months, iGaming poker registered a drop in revenues. It registered a decline of 23%, pushing March's poker revenues down to $2.4 million.
This was in contrast to March 2020, when iGaming poker revenues shot up to over 70%, generating $3.1 million.
Other verticals performed much better, which is why March 2021 led to PA registering record revenues within one Quarter. Online casinos alone generated $95.3 million, which was twice PA's March 2020 online casino revenue.
PA Online Slots Performed Well
Online slot machines generated over $66 million, to become the biggest contributor in March's online casino revenue. That was an increase of 412.16%, from March 2020's $12 million. It was the vertical with the largest single growth in revenue.
Another significant increase came from table games. Online Table games also registered a massive increase of 228.66%. That pushed the revenues from $8.8 million to $20.8 million.
Online sports betting also registered significant growth, rising to $37.7 million from February 2021's $30.7 million. The growth was also a 500% increase of March 2020's online sports betting revenues.
And online bookmakers generated 92% of the total revenue generated by the PA's sportsbook market. So there is no doubt, iGaming revenues have effectively surpassed retail gaming for now.
PA Record Monthly Revenues
In total, PA's  March 2021 gaming revenues stood at a record $403,131,336, a 162% increase from March 2020 revenues. It was the first time that a single month combined revenue exceeded $400 million.
The revenues are still higher, even when you compare that growth to the pre pandemic period. For instance, they were higher by 27%, when compared to March 2019's revenues of $316,279,316.
So far, only October 2020 comes close to that figure, with its $320.2 million in revenues. Furthermore, it is the first time that gaming revenues within a single annual quarter exceeded $1 billion.
Future of Online Casinos in Pennsylvania
Currently, the Pennsylvania Gaming Control Board regulates and oversees the retail and online casino industry in PA. And so far, the PA gaming industry has been nothing but a success. It has managed to generate an average of $1.5 billion in tax revenues, annually.
The Gaming Control Board plans to license four additional Category 4 casinos. That essentially means more retail casinos will be able to offer online sporting gaming, video gaming terminals, and online casino games.
Overall, we expect to see a continuous growth in PA's online casino industry, as players and casinos continue to embrace online casino games and betting.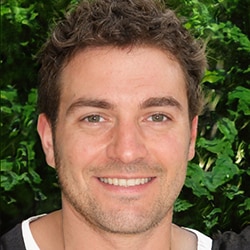 Dave is a gambling enthusiast who boasts of two decades of experience. His writings not only unravel the intricacies of online casino games but also explore the psychology behind betting. Dave's commitment to responsible gambling shines through, making every wager a mindful choice for players seeking a thrilling yet balanced gaming experience.