2020 was a tough year for casinos and all other offline gaming in general. But the Pennsylvania Online Casino industry experienced growth
Last Updated on September 13, 2023 by Dave Hall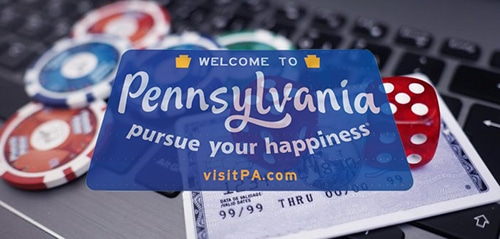 The year 2020 was a tough year for casinos and all the other offline gaming industry in general. And Pennsylvania's land-based casinos can attest to that. They experienced a significant drop in gambling revenue in 2020, and particularly in November 2020.
Pandemic Disrupted Land-based Casinos in Philadelphia
Furthermore, the virus infection rates increased from around September and October, peaking at around November. And unlike governors, some city Mayors didn't mind closing businesses. Among the affected cities was Philadelphia, where city officials closed several businesses, among them casinos.
While some casinos remained open, there was a ripple effect. Residents started avoiding public spaces, such as casinos and hotels, whenever possible. The overall effect was a significant drop in sales, across all businesses.
Land-based casinos were the worst hit, while online casinos only saw a slight increase in revenue. With most businesses not making money, they may have issued layoff warnings. Therefore, most people felt financially insecure. And that meant they had to be careful with spending their money.
Then came December, which is traditionally considered a Flu season. With the Covid-19 still raging in the US, Pennsylvania decided to close most of their land-based casinos and gaming stations. Naturally, that sent a wrong message, as more people braced for tough times ahead.
Online Casinos Gained New Customers
However, Pennsylvania's small online gaming market did gain, when players who still had a desire to gamble switched to online casinos. PokerStars, which is the only stated regulated online casinos, recorded some gains in December, after a small drop in November.
This is not surprising, considering that the state's land-based casinos had closed their doors. Moreover, with PokerStars having an online casino monopoly in Pennsylvania, they are likely to continue experiencing a growth in revenue.
PokerStars Reported Increased Online Casino Revenues
In total, PokerStars operates 11 online casino sites, of which only four had revenues of less than $1 million monthly, in 2020.
Rivers Casino Philadelphia led in sales, generating over $16 million monthly, followed by Penn National, with over $11 million sales in November. Valley Forge Casino was a close third, with $10 million in online casino revenues.
In total, online casinos contributed over $68.9 million in tax revenue in December (19.73% increase). This was a significant increase from November's $59.8 million (0.03% increase). However, April had the highest growth on online casino sales, at 77.5%.
The increase in revenues from online casinos came as a surprise, after the industry had experienced minimal growth in online casino sales, in November. We believe the festive season might have had something to do with it, as more people tried to cheer themselves up.
Pennsylvania Online Casino Revenues
Those revenues were from online casinos and online table games, and do not include the $59.2 million from retail casinos. In summary, here are the revenues from PA's online casinos in 2020:
January – $13,957,539

February – $19,490,815 (a 39.6% increase)

March – $24,265,820 (a 24.5% increase)

April – $43,067,881 (a 77.5% increase)

May – $55,838,789 (a 29.7% increase)

June – $50,055,251 (a 10.4% decrease)

July – $54,352,149 (a 8.6% increase)

August – $55,942,525 (a 2.9% increase)

September – $57,041,936 (a 2% increase)

October – $59,760,431 (a 4.8% increase)

November – $59,775,505 (a 0.03% increase)

December – $71.6 million (a 19.73% increase)
However, even with the online casinos gaining massively in 2020, the combined total revenue of all forms of fantasy games and gaming, declined. Retail casinos lost massively, which clearly reflects in the drop of total revenues.
While in 2019 they collected revenues totaling 291.87 million, in 2020 PA collected ($168.7 million), which is a drop of 42.9%.
In summary, PA's online casinos revenues increased by a whopping 730.2% from 2019's, while online table games gained by 776.9%. On the other hand, land-based casino slots' revenues dropped by 77.5%, from 2019's. Retail table games also reported a drop of 78.2%, from 2019's $78.1 million.
Penn's President and CEO Jay Snowden
Online Casinos Business leaders in Pennsylvania such as Penn's President and CEO Jay Snowden, feel encouraged by these developments. While commenting on their recent fortunes, he said he was happy with his corporate and property teams.
He pointed out that their hard work and dedication in these challenging times enabled the online casino to execute its strategies. That included digitization of their products and services, as well re-evaluating and refining their casino offers.
Barstool
He specifically mentioned Barstool Sports as one of their flagship gaming ecosystems. Through it, they have managed to become the best Omni channel provider of sports betting entertainment, and online gaming and retail.
For now, players can access their Barstool Sportsbook app from Pennsylvania and Michigan. Through it, they can access all of Penn's online casino channels, as well as its land-based casinos for live gaming offers.
Mychoice and Choice Privileges
Furthermore, Snowden said they have also implemented a reward program, – mychoice. It is accessible to all members across their online and property channels.
Through the reward program, over 20 million members can enjoy various rewards and incentives, whenever they access and use Penn's online casinos and land-based properties.
Furthermore, he said they have also collaborated with Choice Hotels. That gives them access to its award winning loyalty program – Choice Privileges.
The royalty program has over 47 million Choice members, who will now be able to make reservations to Penn National properties, directly from the Choice Privileges booking system.
Cashless, Cardless, and Contactless (3C) System
Furthermore, their IT technical teams are working on implementing a Cashless, Cardless, and Contactless (3C) payment system. The 3C will make it more convenient for guests to access all of Penn's all online casinos and land-based verticals.
It will also give Penn's younger demographics the same experience they get from other internet platforms. Once approved, the 3C will be available to customers in their Pennsylvania retail and Online Casinos.
Snowden added that they expect that to happen by mid-2021, before it rolls out to the rest of its markets in the rest of 2021.
Covid-19 Relief Fund
Apart from advancing their operational strategy, Penn has also been involved in supporting its team members and surrounding community. In that regard, Penn National Gaming Foundation created a Covid-19 relief fund worth $3.7 million, targeted at their affected team members.
The funds came from contributions made by Penn's Board of Directors, CEO, and senior management teams. Furthermore, Penn offered its non-executive team members $13 million, in one-time bonuses. Those will help their families deal with difficulties brought by the pandemic.
Snowden concluded by saying after successfully navigating the various challenges in 2020, he believes they are ready to take Penn National to new heights in 2021.
Pennsylvania's Online Casinos' 2021 Outlook
Overall, Pennsylvania's online casinos have had great success, as the industry shifts to serving customers online. With the resilience that online casino operations have shown, they expect that regulators will treat them with less caution, and fast track legislation on online casinos.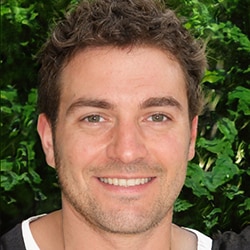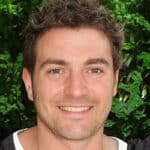 Dave is a gambling enthusiast who boasts of two decades of experience. His writings not only unravel the intricacies of online casino games but also explore the psychology behind betting. Dave's commitment to responsible gambling shines through, making every wager a mindful choice for players seeking a thrilling yet balanced gaming experience.