Last Updated on September 14, 2023 by Dave Hall
Pointsbet, a top provider of sportsbooks for live betting, has partnered with the National Council on Problem Gambling (NCPG). Together, they will launch a research initiative centered around responsible gambling and decision-making for online operators.
In the planned research initiative, they will survey more than 700 stakeholders. The goal is to find ways on how operators can respond to signs of problem gambling.
The research project will study how industry, government, and clinical stakeholders respond to various signs of problematic gambling behavior. The project will use a fictitious online betting customer to simulate various problem-gambling scenarios.
PointsBet and NCPG to Research on Responsible Gambling Practises
Johnny Aitken, CEO PointsBet USA
While commenting on their partnership, Johnny Aitken, PointsBet USA's CEO, said that it is important that the industry creates a commitment to responsible gambling.
Aitken added that the industry is rapidly expanding in the US, and any commitment to responsible gambling today will directly impact the sustainability of the industry and the future health of players.
He explained that identifying and addressing problem gambling is a complex and sensitive subject. Moreover, operators often face challenges on how best to help customers exhibiting signs of problematic gambling.
Aitken concluded by saying that they will use the research project to gain more insights into the responsible gaming process. The process involves discovering solutions that can help operators identify problem gamblers and take the right steps to help them.
Anonymous Gambling Research Survey
The two will conduct the research by giving volunteers an anonymous and voluntary survey. The survey is a product of three partners – PointsBet, NCPG, and the Massachusetts Council on Gaming Health.
The survey will have three fictional gaming customers that are showing signs of problematic gaming behavior. Operators that volunteer to participate will take the role of a gaming operator.
The survey will ask volunteers to come up with the best course of action for each simulated customer demonstrating problem gambling.
Keith Whyte – Executive Director NCPG
While commenting about the partnership, NCPG's Director Keith Whyte said that they required gambling operators to use various responsible gambling tools. And the tools must be independently evaluated to make sure they serve customers well.
He added that their hope is the research is going to provoke some dialogue among the various industry stakeholders. Some of those stakeholders include regulators, researchers, problem gambling advocates, and treatment providers.
The overall goal is to inform the stakeholders about the various problem gambling decisions that operators face. The research project's findings will be available in September 2022 to conference attendees and the general public.
PointsBet Gaming Operator
PointsBet is listed on the Australian Stock Exchange and has its headquarters in Australia. It runs its corporate bookmaker operations in Australia, Canada, Ireland, and the United States.
It offers its sports and wagering service on its online casino platforms. Its other major gambling products include advance deposit wagering (ADW) and iGaming.
The National Council on Problem Gambling
NCPG has its headquarters in Washington DC, and it is the only nonprofit working to mitigate the negative economic and social effects that gambling addiction poses to society.
It offers its services 24/7, and its services are free and confidential.
Those in need of assistance on problem gambling can reach them by calling 1-800-522-4700. The number 1-800-522-4700 can also receive text messages, and they also offer chat support at ncpgambling.org/chat.
NCPG 1-800-GAMBLER Support Helpline
On June 9, 2022, The NCPG entered a six-year agreement with the Council on Compulsive Gambling of New Jersey(CCGNJ) to use their 1-800-GAMBLER helpline. The agreement permits NCPG to use the helpline in all US states and territories.
NCPG is working to eliminate the friction that problem gamblers face when trying to access support services. And it hopes that the use of the easily recognizable New Jersey helpline number will boost its efforts nationwide.
Felicia Grondin, CCGNJ Executive Director
Felicia Grondin, CCGNJ Executive Director, commented on their agreement with NCPG to use their helpline number. She said that CCGNJ is among the top providers of support for people and communities affected by problem gambling.
And that the 1-800-GAMBLER helpline is crucial in offering that support. She concluded by saying they will work with NCPG to make sure that all those in need of problem gambling resources or support have access to that memorable number.
Maureen Greeley, NCPG Board President, also commented on the deal. She said that the agreement offers a vital step in their work to increase access to their services. Players, families, and communities that problem gambling has impacted are among those NCPG is targeting to help.
She concluded by saying collaboration is one of their core values. And that NCPG values its partnership with CCGNU and is grateful for it.
Together, they will advance their shared priorities, such as improving health and socio-economic wellness.
In the announcement, NCPG said the use of the number is part of its modernization process. And that the National Football League Foundation had given them the grant to support their process.
Transition to 1-800-GAMBLER
The NCPG will work with CCGNJ and other state affiliates to give users a smooth transition from 1-800-522-4700 to 1-800-GAMBLER. And during the transition phase, both numbers will be in use, uninterrupted, to prevent any service gaps.
While commenting on the Modernization Project in general, Whyte said that the 1-800-522-4700 helpline was launched in 1995. And it has since seen exponential growth in the number of calls, texts, and chat messages from individuals across the nation seeking help.
Therefore, the project will make it possible for NCPG to improve its operations, technology, and network infrastructure. That will help them keep up with the ever-growing need for problem gambling support services.
Technology can Help Stem Problem Gambling
Overall, NCPG plans to use technology to engage gambling industry stakeholders to come up with ingenious ways of helping those affected by problem gambling. But more importantly, with modern technology, NCPG hopes to halt the exponential growth of problem gambling.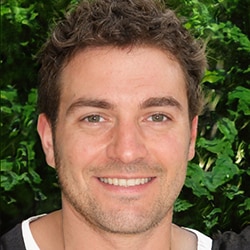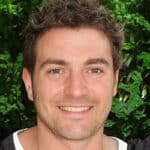 Dave is a gambling enthusiast who boasts of two decades of experience. His writings not only unravel the intricacies of online casino games but also explore the psychology behind betting. Dave's commitment to responsible gambling shines through, making every wager a mindful choice for players seeking a thrilling yet balanced gaming experience.