Swedish betting company, Svenska Spel, reported an increase in revenue during the first half of 2022. Even though profits decreased.
Last Updated on September 14, 2023 by Dave Hall
Svenska Spel, a Swedish sports and betting company, reported a 1% increase in revenue during the first half of 2022. However, the group's profits declined during the same period.
In an update that the Svenska Spel released on July 18, the group's revenue declined to $ 381.73 million from $ 385.65 million in H1 2022. However, on a quarterly basis, its revenue increased by 1%, rising from $ 192.24 million to $ 189.79 million.
The drop in profits was largely caused by the closure of its casinos during the second quarter of 2022. And even with the marginal increase in revenues from January to June 2022, its operating profits still dropped by 4%, from $112.94 million to $108.66 million, with a margin of 29%.
The operating profit fell by 7% during the second quarter of 2022, year-over-year. That is from $55.35 million to $51.18 million, with a 27% operating margin.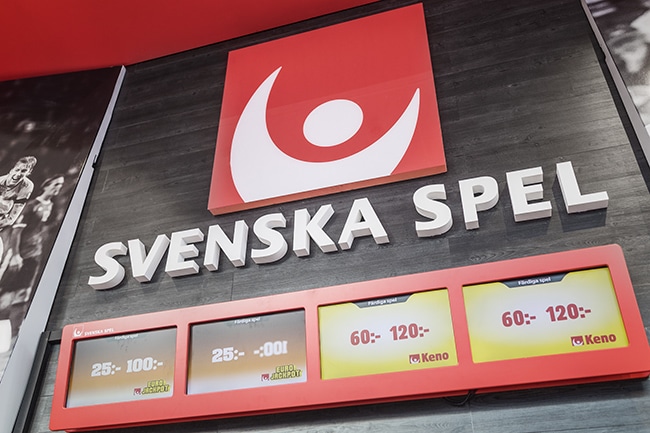 High Operational Costs Impacted Svenska Spel Profits
The group attributed the drop in profits to High operational costs, which included product development and technology investments. However, the group was happy to report that it had an increase in "Healthy revenues and healthy customers" during the same quarter.
Patrick Hofbauer, president and CEO – Svenska Spel
While commenting on the performance Patrick Hofbauer, president and CEO of Svenska Spel, expressed his optimism about the company. He said the company was making progress in implementing responsible gaming measures.
Invest in Responsible Gaming
Hofbauer pointed out the increase in the share of a healthy income, which is a result of their efforts in strengthening responsible gaming.
He explained that they would continue to offer their customers an entertaining but responsible gaming experience. And the goal is to make casino gaming a joy for everyone. And by doing that, they hope to eliminate the pain that comes from problem gambling.
The most affected vertical was the operator's Sports and Casino business, which had a 19% drop in the second quarter of 2022. Analysts attribute that drop to the gaming market's focus on the UEFA 2020 Euros, which took place last year.
However, Hofbauer admitted that their investment in responsible gambling had negatively impacted revenues in the second quarter. And that overshadowed the sound revenues and customers that came out of their responsible gaming measures.
Svensk Travsport Deal
But not all was gloomy for the division after they signed a three-year agreement with Svensk Travsport. The agreement states that Svensk Travsport is going to create favorable conditions for the development of a comprehensive Swedish trotting offer for customers.
Casino Cosmopol and Vegas brand
The group's greatest success in Q2 2022 came from the Casino Cosmopol and Vegas brand casinos. They recorded revenue growth of 85.9%, reporting $51.51 million in revenues from Q2 2021's revenues. This is after the casinos and restaurants were reopened post-pandemic.
Moreover, Hofbauer said this growth came as customers shifted from the three Casino Cosmopol casinos, which closed during the pandemic. And that pushed the total revenue from land-based casinos to $24.19 million.
Tur Business
The Tur business was the only one that had near steady revenue year-over-year. Tur posted $0.23 billion in revenues, which is on the same level as Q2 2021 revenue. However, that was still a 3.2% decline from Q2 2021 revenues of $0.24 billion.
The operator explained the revenue drop was occasioned by this year's unfavorable Sweden public holidays. The ways the holidays fell affected ticket sales. Customers tend to spend more when holidays fall on weekends than on weekdays.
Eurojackpot Product
The group also celebrated the launch of two draws per week of its Eurojackpot product. That is after it hit its "highest record" in online gaming. The growth was fueled by the growing online gaming and betting market.
Online Casinos Growth in Sweden
Swedish online casino gaming grew by 7%, accounting for $0.19 billion in gaming revenues. This was more than the $0.14 billion generated by retail lottery agents. It also exceeded the $27.32 million from restaurants and bingo halls.
Spending and Operating Expenses
Svenska Spel Q1 2022
Svenska Spel's Q1 2022 operating expenses and expenditures were higher by 12.5% compared to the same period last year. They totaled $170 million and included $56.51 million in personnel costs and $92.64 million in external expenses.
Other costs included $16.94 million in amortization and write-downs of tangible and intangible fixed assets. However, financial expenses were minimal, which resulted in pre-tax profit and operating profit being on the same level.
The operating profit was $110 million, which was 3.8% lower than last year. And the pre-tax profit was also $110 million. For that period, Svenska Spel's tax amounted to 22.82 million, resulting in $87.35 in net profit. That profit was a 4.0% down year-over-year.
Svenska Spel's Q2 2022
In Q2 2022, Svenska Spel saw its revenue grow by 1.3% to $190 million. Most of it came from Tur, which generated $120 million. Online casinos and sports revenue dropped by 19.1% to $47.40 million, while Casino Cosmopol revenue increased by 94.6% to $28.01 million.
The operating expenses in Q2 2022 were also higher by 12.4% at $85.88 million, but operating costs dropped by 7.5% to $52.00 million. The financial income totaled $390 thousand, which pushed the pre-tax profit to $52.49 million.
In Q2, Svenska Spel paid $10.87 million in taxes. That left it with $41.62 million in net profit, down by 6.2% year-over-year.
Hofbauer – 2023 Gambling Outlook
Global Inflation
Hofbauer says that even with the pandemic behind us, still the future does not look so great. He says the uncertainty in the financial markets globally may have a negative impact on the gambling industry.
For instance, he expects to see higher prices in the coming years, and inflation continues to hit economies globally. That will hit consumption and drive it down. That will push most consumers to re-prioritize their consumption. And that is not great for casinos.
But the overall impact of the current inflation on consumers' entertainment budget is yet to be determined. Most analysts still expect the gaming market in Sweden to have an average growth of 2.5% from 2022 to 2023. Most of the growth will come from online games and fast games.
Swedish Gambling Legislation
The government is taking measures to protect the Swedish gambling market and ensure its sustainability. In a Bill to be signed into law on July 1, 2023, rogue gambling operators will face stiffer penalties. That includes those fixing matches and those running illegal unlicensed betting.
The Bill was submitted to parliament in May, and it contains stricter gaming regulations. Svenska Spel hopes that the law will bring the much-needed regulation for online gaming and gambling in general. The Bill protects casinos that implement sustainable gambling measures.
For instance, it helps to prevent the loss of their market share to unlicensed online casinos. While making his concluding remarks, Hofbauer said that at Svenska Spel, they support the Bill as it is in line with their sustainable gambling efforts.
Conclusion – Svenska Spel Vision for the Gambling Industry
Spel had an overall drop in profit, even though their revenue increased. However, they also reported a drop in problem gambling cases. That is a good thing for players, and the strategy can help to create a sustainable gambling culture in Sweden.
In the words of its CEO, Spel will continue its commitment and investment in research on how to prevent problem gambling. And they will not only increase that knowledge from their research, but they will also share it with the entire gambling industry.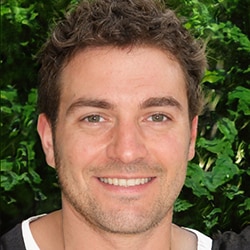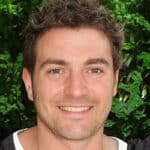 Dave is a gambling enthusiast who boasts of two decades of experience. His writings not only unravel the intricacies of online casino games but also explore the psychology behind betting. Dave's commitment to responsible gambling shines through, making every wager a mindful choice for players seeking a thrilling yet balanced gaming experience.