Louisiana has joined over 20 states to legalize sports betting. We look at what this means for online casinos and Louisiana residents.
Last Updated on June 4, 2022 by Dave Hall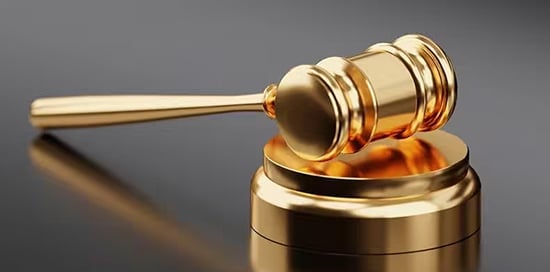 Recently Louisiana has joined over 20 states that have moved to legalize sports betting. And naturally, they have also set in motion plans to license online casinos by 2022 as well. But what does this mean for Louisiana, online casinos, and Louisiana residents?
Well, that's what this article is about – legalizing sports gambling in Louisiana.
Louisiana to Raise More Taxes
How LA with Tax Online Casinos
As you may have expected, Louisiana's main reason for legalizing sports betting is to meet its revenue targets. According to Lt. Governor Billy Nungesser, Louisiana has benefited greatly from gambling tourism. In 2019 for instance, it collected $1.9 billion in taxes.
That was equivalent to taxing each Louisiana resident family $1,100. But thanks to the 53 million tourists who toured Louisiana in 2019, the tax burden was lessened. And the Governor hopes this trend will continue, as they move to legalize online casinos.
According to the gambling law that was recently voted for in 55 parishes, traditional casinos will pay a 10% tax on all on-premise bets. The tax will be higher for online casinos. They will be required to remit a 15% gambling tax on all their bets.
Gambling Taxes to Benefit Children
From this taxation strategy, it is clear the state aims to reap maximum tax benefits from online casinos. Moreover, 25% or a maximum of $20 million of all revenue collected will go to the state's early learning programs targeting children.
That could also be an indication the state has embraced the fact that online casinos are the future of sports gambling. And with online casinos being able to access local, national, and international markets, we believe this is a smart move.
Louisiana could collect tens of billions in online gaming revenues easily. However, it will only tax the net proceeds, instead of the gross bet amount. And the sports betting operators will still have to pay application and license fees to begin operating.
Online Casinos in Louisiana
As with most states that have legalized sports betting, online casinos will be the last ones to get their sports gambling licenses, except for on-site operators. On-site operators will be able to use their licenses to set up websites and mobile apps, to take wagers remotely.
When to Expect Online Betting Licenses from LGCB
The Louisiana Gaming Control Board (LGCB) is responsible for issuing gambling licenses, and making sure the betting operators remain compliant.
The Louisiana Lottery Corporation was among the first operators to receive their sports gambling license. It operates its sports book on its website, mobile application, and physical terminals in restaurants and bars serving alcohol.
According to Ronnie S. Johns, chairperson LGCB, online and mobile sports betting operators can expect to start receiving licenses as early as January 2022. However, all licensed operators will be vetted by the state before they can be issued with licenses.
It is expected that as per the law, the state will issue a total of 41 mobile sports books licenses to online casinos.
Ronnie S. Johns, chairperson LGCB
Ronnie S. Johns is a proponent of licensing online casinos. He sees them as potentially massive revenue sources that have not been fully exploited. Johns believes they are likely to become a huge part of the state's budget.
And he should know. After all, he is a former chief at the Louisiana Lottery Corporation. He also served as a Louisiana State Legislator for 22 years. It was while serving that he used his 2018 bill to make it possible for riverboat casinos such as Capri to move onshore.
Overall, with Johns at the helm of the LGCB, the future for online casinos in Louisiana appears quite promising.
Louisiana Residents to Access Online Gambling
Louisiana residents living in the 55 parishes that voted to legalize sports betting can look forward to gambling on any LA online casinos. However, for those that come from parishes that voted to keep it illegal, they will have to stick to buying sweepstakes.
Nine LA Parishes Where Gambling is Illegal
The voting took place parish-by-parish, in each of the 64 parishes. In total, nine parishes voted against expanding the gambling scene in Louisiana. The nine that voted against were:
La Salle 60.52%

West Carroll 56.34%

Winn 52.58%

Caldwell 52.11%

Catahoula 52.03%

Franklin 51.72%

Sabine 50.96%

Jackson 50.69%

Union 50.19%
One key characteristic of these parishes that voted against sports gaming is that they are mostly rural parishes. They also have populations of less than 24,000 residents. It is therefore unlikely that a huge majority of Louisiana residents who desire to gamble will miss out.
LA Online Casinos Required to Geofence Their Operations
Among the licensing requirements casinos are required to adhere to, is the use of geotagging technology to determine the location of a player. The casino can then use that information to block players from parishes where online gambling is still illegal.
However, online casinos can only block wagers placing bets directly from those nine parishes.
Players from all over Louisiana, including those nine parishes will be able to open an account, deposit or withdraw funds, and even browse games they may want to play.
However, once they are ready to place wagers, they must physically move to parishes that have legalized sports betting.
In other words, you can wager if you live in those parishes that voted against legalizing gambling. You just have to cross one or two parish lines to place your sports bets.
Conclusion – Online Gambling in Louisiana in 2022
Now that onshore and online sports betting are legal in Louisiana, many residents can look forward to gaming without having to deal with a guilty conscience. However, as many residents in other states that have legalized sports gaming may testify, they must bet with moderation.
Generous bets may easily lead to problem gambling, and it is not easy for a gambler to regain control once that happens. With that in mind, it is important for casinos to put in place measures that can help Louisiana residents to gamble responsibly.
Overall, with many US players choosing to play on international online casinos, Louisiana's 2021 gambling laws were a move in the right direction. After all, it is easier for LA to work with locally licensed online casinos to grow revenues. 
And most importantly, it is the best way to protect vulnerable players from problem gambling that has been on the rise recently.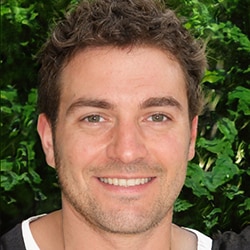 Dave is a gambling enthusiast who boasts of two decades of experience. His writings not only unravel the intricacies of online casino games but also explore the psychology behind betting. Dave's commitment to responsible gambling shines through, making every wager a mindful choice for players seeking a thrilling yet balanced gaming experience.