A common question is whether you really can win money with online casinos. We consider all the factors that answers this very common question.
Last Updated on September 14, 2023 by Dave Hall
House Edge and Winning – Can You Really Win Money with Online Casinos?
One of the most common questions we get from our new readers is, "Can you really win money with online casinos?" The right answer to that question is that it depends on several factors. Those factors include your gaming skill, the online casino you choose, and the house edge. How do those factors affect your chances of winning or losing money? In this guide, we are going to discuss them in detail, to help you have an understanding of what to expect.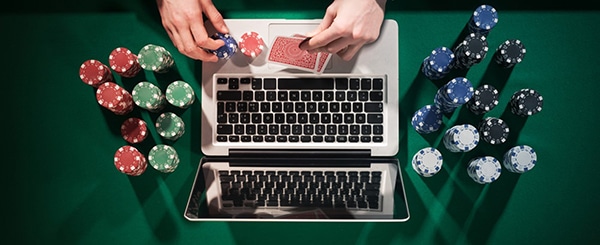 Gaming Skills
Online gambling is much the same as offline casinos. That is why your skills are just as important as when you are trying to win in a brick and mortar casino. As you can imagine, if you have no idea what the game's rules are, there is no chance you will win, even if you are playing with a friend.
The first step to winning online is therefore to know which games you are good at, and focusing on those. Moreover, you should only choose games that you enjoy playing, and those games with a lower house edge if possible for higher payouts. It can be quite frustrating if your sole purpose of gambling is to just win, and not find fulfillment in the game itself.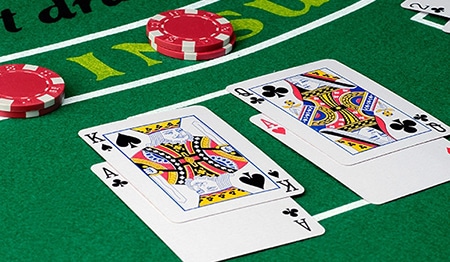 Some Games Require Some Level of Skill for You to Win
If you are planning to play Blackjack, Three-Card poker, Red Dog poker, Caribbean Stud poker or Baccarat, then you need to have played them before and even won some games. The best way to do it if you are a beginner is to take advantage of the signup bonus and use it to learn the ins and outs of the game. You may also look for trusted and tested winning strategies instead of trying to develop your own.
Beware of Myths
However, you should be careful not to follow any common casino myths when trying to win a game. Reputable online casinos rely on mathematical statistics to ensure that the house has an edge or statistical advantage without having to cheat players. That is how they manage to stay in business, even when the occasional player hits the huge mega jackpot.
A common myth that you should avoid is that a certain machine "is due" or "not due" to payout. The myth says that you should change a machine after a big win because it will not be due again for a long while. While it makes sense to lock up your profits after a big win and move on, statistically, a machine cannot change from being "due" to cold or vice versa. The odds stay the same throughout.
A Slot Machine Cannot Be "Due"
The odds of winning from any machine remain the same regardless of whether there has been a recent win or not. At least that is what you should expect from a legit casino using a standard gaming machine. What happens is that if you are having a losing streak and you continue playing, you will just likely lose more. It is for same reason that even a person playing for the first time sometimes hits a jackpot.
Winning Scams
You should avoid sites that claim to offer a "guaranteed strategy to win." Such sites are simply scams designed to take your money. If you think of it, no one can share any information that guarantees them they will make money, in exchange for a few dollars. If it worked, they would just use it to "mint money" for as long as possible.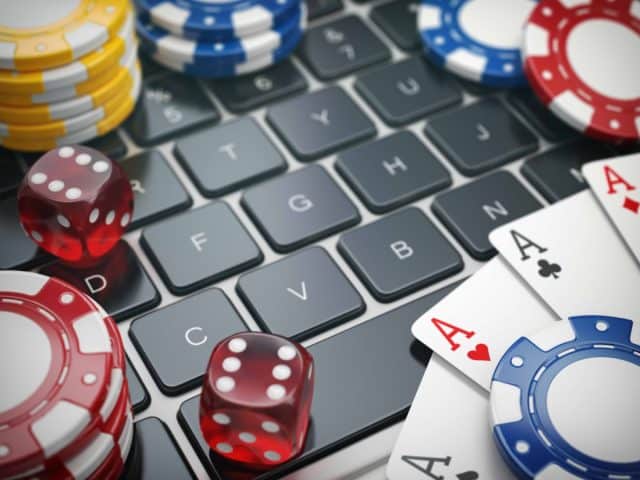 Gambling Habits
Most beginners who are over confident lose money when they try to make online casinos a form of investment. This is where they set aside a considerably large sum of money, say $1,000 or more, and use it all to gamble. The logic is that if they increase their wagering frequency they will be guaranteed of a win.
As many soon find out, the odds are that you are likely to lose than win, and the chance to win is always much smaller than the casino's. It makes no significant difference whether you are going to spend $20 or $1,000. Just set aside what you are comfortable losing as you have fun, and stop for the day if you did not win. You should then wait until the next time you have some cash to spare.
Be Responsible
Gambling or any other game should only be a way for you to relax, and the win should just be a bonus for you to enjoy. A good strategy would be to set aside about $50 each week, and choose a game such as roulette. You should then bet with say $5 on each round until you win or you spend the whole amount. If you win, you should wait until you receive your money before you try playing again. This amount depends on personal budget of course.
Moreover, you should use the bonus amount with caution. Most casinos are a bit rigid when it comes to letting you withdraw your bonus winnings. Some casinos have a playthrough that can be as high as 30x the bonus plus the deposit that triggered the bonus amount, which you must meet before you withdraw any bonus winnings.
Overall, you should read the bonus terms and understand them before using the bonus awarded, even in games where your skills give you an advantage.
Keep it Fun
One way to help you stay disciplined is to know that if you won all the time, it would not be fun to others, and therefore it would not be a game. The fun in games comes from the fact that you cannot tell if you are going to lose, and there is no guarantee that you are going to win. Even in games where your gaming skills play a major role, you must factor in the intelligence of the gaming software or the skills of the other players, in the case of a live casino.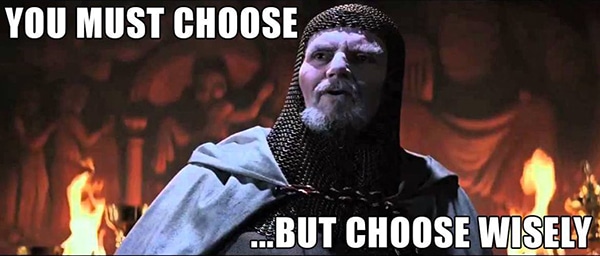 Choose Your Casinos Wisely
Just like any other business in the real world, you will get the best services if you deal with one that is trusted and legit. While you can still win even when playing with a new casino, the rule of thumb is to be cautious. Moreover, you should also find out what others have to say about it. Do you due diligence and read some casino reviews first. A legit casino will gain popularity fast, while a scam casino will quickly attract negative reviews on different forums.
Most casinos have a set of rules that they use so as not to break laws governing transfer of money in different jurisdictions. It is upon you to make sure that you read the terms and regulations of each casino before you start playing. It can be quite frustrating to learn that you cannot access your winnings because your withdraw method of choice is not supported. In that regard, US casino players prefer casinos that support Bitcoin and eWallets.
Know Your Customer
Make sure that you meet and have passed the Know Your Customer (KYC) of your chosen casino. If there is any grey area in their terms and conditions, make sure you contact them via mail to get a clarification. Overall, you should only deal with online casinos with an excellent support team and structures.
While most online casinos rely on popular gaming software such as RTG, you need to find the house edge for each game before you start playing. The house edge varies from one online casino to another. Moreover, if you want to increase your chances of winning, then go for an online casino with a lower house edge.
What is a House Edge?
A house edge is a casino mathematical expression that describes the advantage the game in a particular casino or "house" has over the players over a period of time or playthroughs. The advantage assures casinos of returns from each game over time and a loss for all players collectively, over time.
The house edge also determines how fast the jackpot increases; a lower jackpot means players will win often, thereby resetting the jackpot. A higher house edge means that players will rarely win, which makes the jackpot increases faster.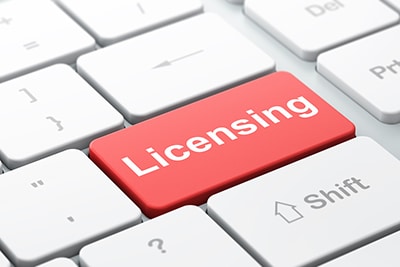 Casino Licensing
When selecting an online casino, you should check to make sure it has a license because the casino industry is heavily regulated. The regulations and licensing ensure that the games offered are fair and players receive their winnings. The rules also dictate a minimum payback for players, and in other cases the actual rules the online casino must follow when offering a particular game.
Why Should You Play in Online Casinos?
Even when the house has an edge or advantage, as a player, you stand to gain more and win money with online casinos if you only bet a small amount. If you can afford to spare $10 weekly, and your total annual income is $40,000, saving $10 each week will net you about $520 annually.
That amount is not enough to change your economic standing. However, betting $10 weekly could allow you to win $500,000 or $1 million, which is enough to improve your economic standing significantly. In that regard, losing the $10 weekly for a chance to win big is totally worth it.
We hope that you found this guide to be informative, have fun the next time you visit an online casino.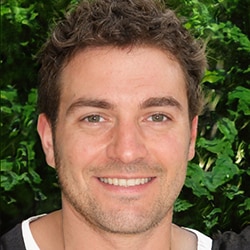 Dave is a gambling enthusiast who boasts of two decades of experience. His writings not only unravel the intricacies of online casino games but also explore the psychology behind betting. Dave's commitment to responsible gambling shines through, making every wager a mindful choice for players seeking a thrilling yet balanced gaming experience.