Last Updated on September 14, 2023 by Dave Hall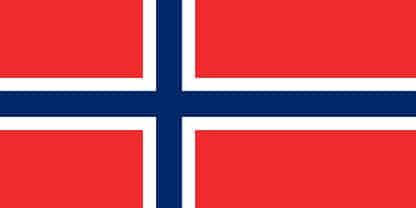 Welcome to our top rated list of online casinos that accept Norwegian players. If you are located in Norway and are looking for a genuine top online casino to play at, then this is your list. Our team has reviewed everything for you, from games available to the fastest payouts, so that you can be assured of the best gaming experience with these excellent Norway accepted casinos.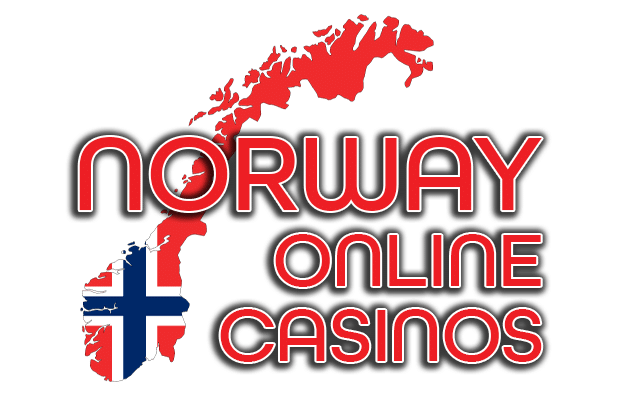 Gambling in Norway: Norway Accepted Online Casinos
The Norwegian gambling authority has strict regulations for Norway Online Casinos, which is why many players think that they are illegal.
However, you can gamble online and offline in Norway thanks to a few loopholes and exceptions, which exist in Norwegian gambling laws.
In this online casino Norway guide, you are going to learn about gambling in Norway and discover the top Norwegian online casinos.
Is Online Gambling Legal in Norway?
Gambling in Norway is highly regulated, and the few gambling options that exist are for supporting Norway's interests and infrastructure.
The objective of Norway's gaming policy is to limit private profit from gambling, prevent financial irregularities, and discourage a bad gambling culture. Of the three objectives, there is a collective political agreement that gaming behavior is of the greatest concern.
Norway has had a long history of undesirable gambling habits, which forced authorities to start regulating real money games. In that regard, any changes in Norway's gambling law must come from the Ministry of Culture.
However, even with the tough laws, gambling in Norway is still on the rise, and the country's gambling rate is the third highest in Europe.
Currently, only the state owned Norsk Tipping and Rikstoto, are licensed to offer gambling services in Norway. However, that does not mean that Norwegians cannot access internationally operated casinos.
The Norwegian laws only prohibit banks and other payment processors from approving payments meant for online casinos. That means if players can find a means to fund their gambling accounts, then they can access the top online casinos without an issue.
Norwegian Gambling Population
The Norwegian Lottery Authority (Lotteri- og stiftelsestilsynet) estimates that 2.2 million people, out of Norway's 5.23 million people, are gamblers.
Moreover, figures from gambling sites show that about 54% of Norwegian women and 62% of Norwegian men, engage in some form of gambling.
Norway's regulated gambling market was estimated to be worth at least NOK43.7 billion, or $5.4 billion/€4.6 billion. That is according to figures published in 2017 by Lotteri- og Stiftelsestilsynet.
The total market was estimated to be worth NOK 10.5 billion ($1.13 billion) by the end of 2018. Moreover, the top legal grossing games were Flax Scratchcard from Norsk Tipping, and other numbers games from various brands.
In the same report, the authority said the unregulated market was projected to have made sales worth NOK 2.2 billion ($240 million), in 2016.
Another significant finding of the report is that the gambling market has grown by over 65.7% since 2012. We attribute that growth to the introduction of 3G internet service, which made many internet products and services easily accessible.
With regard to the population that is at risk of gambling addiction, the report said there are about 122,000 gamblers at risk of addiction.
Those at risk of addiction mostly engage in games such as online sports betting, online casino, and online poker.
Online gambling laws in Norway
The government owns all legal betting sites in Norway, and it has been like that for almost a century. The same applies to the best online casinos Norway, which Norsk Tipping runs on behalf of the government.
So how did that happen? Let us look at a quick history of online gambling laws in Norway.
Penal Code
In 1902, the penal code that required all gambling providers to get a state issued license came into effect. This was the first step that led to the government becoming a monopoly, in the gambling sector.
International companies could not get the Norwegian gambling licenses, and therefore could not legally offer casino services in Norway.
The Totalizator Act
In 1927, the Totalizator Act came into effect. It made the Norsk Rikstoto the only operator licensed to offer horse-betting activities.
This was the first Act outlawing private gambling operators from offering their services to Norwegian citizens.
However, the act did not state that it was illegal for Norwegians to seek such services from international operators.
1992 Gaming Act
The final act of the state monopolizing the gambling industry came in 1992. Through the Gaming Act, Norsk Tipping became the only entity licensed to offer lottery and other games of chance.
Lottery Act
In 1995, Norway enacted the Lottery Act, and in which it described in detail what types of Lotteries and games of chance that are legal in Norway. Moreover, it explained how the government could regulate the industry to minimize addictive gambling.
2007 Slot Machines Ban
Norway gambling authority outlawed slot machines for the first time in 2007. Not even the government owned Norsk Tipping could offer them to the Norwegian public.
Slot Machine Ban Reversal
In 2008, the government reversed its decision, after the popularity of online slot machines continued to grow. However, only Norsk Tipping could offer online casino games to Norwegian players.
2009 Gaming Terminal
Norsk Tipping introduced its gaming terminals in 2009, which allowed it to limit the number of times an individual could place bets. By limiting the number of gambling transactions per month, it hoped to deal with gambling addictions.
Payment Act
In 2010, Norway enacted the Payment Act, which makes it illegal for payment processors and banks to send Norwegian funds to international online casinos. However, the gambling authorities did not enforce the ban until 2017.
Making Casinos Accessible
That has been the legal situation in Norway regarding online casinos. However, even with those strict regulations, players in Norway are still able to access international casinos. All they do is find a way to fund their international online casino accounts.
Exempted Gambling Activities
Not all gambling activities require a license in Norway. Lotteries, private poker games, and bazaars are not subject to state regulation, as long as they meet certain regulations.
For instance, lotteries that are private in nature, and therefore not accessible to the public, are legal. Private poker games are also exempted as long as they meet several conditions.
Poker is increasingly popular in Norway. Some of the conditions for private poker games are they should have less than 10 participants, they be organized by non-professionals, and have an entry fee that does not NOK 1,000 per person.
In the case of Bazaars, some of the requirements include the total values of all prizes should not exceed NOK 40,000, and the lottery tickets should not be sold beforehand. You can check this link to learn more about the specific requirements.
Are online casinos popular in Norway?
Online casinos are still popular in Norway, because of the robust ads and heavy targeting done by unlicensed international gambling companies.
As we have mentioned above, the Norwegian Lottery Authority estimates that unlicensed gambling casinos had a turnover of over NOK2.2 billion in 2017.
That is an indication that the actual amount could be higher, considering that payment methods such as Bitcoins are hard to track. Moreover, international online casinos spent over NOK866 million (about $107 million) in ads that targeted Norway players in 2016.
It is illegal for other entities to place ads on television and other media in Norway. However, there is a loophole in the law, which international betting companies exploit. They simply place the ads in international television channels that get broadcasted across Norway.
The main loophole is the Directive 2010/13/EU that allows broadcasters to carry any advertisement content, as long as it is legal in their country. However, the advertisers need to be careful not to make it appear that they are targeting the Norwegian audience.
If they do, Norway's Gambling Authorities can issue administrative orders to ban their ads.
How can Norwegians gamble online legally?
When it comes to gambling online legally, Norwegians have two options. The first option is to use the government owned online gambling platforms. However, those tend to offer a limited number of games, and generally feature quite a few of the popular online slots.
Moreover, there is a limit on how much one can spend when gambling on government owned online casinos. Players can view that as a positive thing if they have a gambling problem, or as a hindrance, if they want total freedom when gambling their money.
The other option is to register on international online slots that accept Norwegian citizens. When choosing this second option, players need to find a payment option that the Norwegian gambling authority cannot block.
Bitcoin and other altcoins seem to offer the best solution in that regard.
Overall, Norwegians can still have access to the best online casino Norway. All they have to do is choose to register with any leading international online casino.
Is It Safe to Use Online Casinos in Norway?
When it comes to online casinos, your safety is guaranteed by the country that is licensing the casino. In that regard, players should choose casinos with licenses from countries such as Malta, the UK, or the EU member states.
However, registering with casinos that claim to have licenses from a jurisdiction that does not allow online gambling is risky. That is because the authorities in such countries may not have laws or resources to enforce your complaint.
Real Money games for Norway players
Norwegians players can play real money games on casinos operated by Norsk Tipping, or on international online casinos. As you would expect, the best money games are those available on offshore operated international casinos that accept Norwegian players.
The online casinos that offer the real money games run on software such as NetEnt, MicroGaming, Play N' Go, Yggdrasil, and Playtech. The Top Norwegian Online Casinos that run the above software, offer the same thrilling experience they offer international players.
Some of the real money games powered by the above software include:
Bingo
Scratch Cards
Euro Slots
Table Games
3D Slots
Keno
Arcade Games
Live Dealer Casinos for Norwegian Players
The Live Dealer online casinos for Norwegians players offer the same live games that are available to international players. Norsk Tipping offers the following live dealer games:
CashPot Norsk Live Dealers Casino
888 Norsk Live Dealers Casino
Company Norsk Live Dealers Casino
Atlantic Norsk Live Dealers Casino
Osiris Norsk Live Dealers Casino
However, for those that choose to play on international online casinos for Norwegian players, they will get to enjoy more variety.
Those are among the best live dealer games that are available on legal betting sites in Norway, and outside Norway, and accept Norwegian residents legally and safely.
For the sites outside of Norway, you need to use payment methods that the Norwegian gambling authority has not blocked.
Norwegian High Rollers
The country of Norway houses some of the best and most strategic gamblers around. It would only make sense and be natural that a Norwegian gambler would prefer an online casino that suits high rollers, or one that offers VIP rewards for their gambling activities. Practically every online casino we list here at Top Dog Casinos will have a VIP rewards program to take care of their most important players.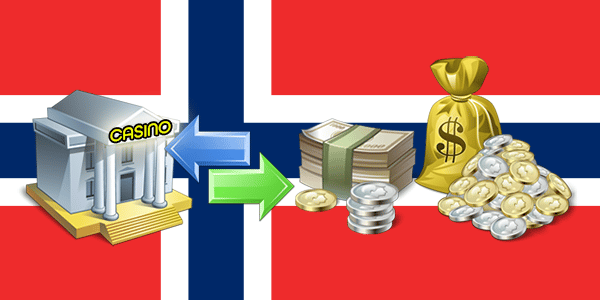 Payment Options for Norwegian Players
Norwegian players can only use mainstream banking services when seeking gambling services from Norsk Tipping or Norsk Rikstoto. When seeking to pay for services on international casinos, they have to pay using third party payment services.
Third party payment services that allow Norwegian players to fund the online casino accounts include Neteller, Skrill, and Paysafecard. Norwegian players can also use Bitcoin and other cryptocurrencies to fund their online casino accounts.
The benefit with these payment processors means that you are eligible to play at the fastest withdrawal online casinos today. This is because not only are they some of the quickest banking methods available, when applied in conjunction with these top casinos, most transactions are processed on the same day as the payout request.
Playing in the Norwegian Krone Currency
Most online casinos outside of Norway accept Norwegian Krone as a deposit currency. Others use third party services such as Skrill and EcoCard, to convert the NOK to currencies that they support such as EUR or USD.
In that regard, top Norwegian online casino sites make it easy for players to access their gambling services, even though the government has placed restrictions on them.
The same case applies to making winning withdrawals. Online casinos allow players to withdraw their funds using third party payment services such as Neteller, EcoCARD, Skrill, PaySafeCard, among others.
With such an arrangement, Norwegian players can play in the currency, without the need to own a foreign currency bank account.
Conclusion – Norway Online Casinos
Norwegians can access the top online casinos in Norway through the government owned platforms, or on international sites. While players face no restrictions while using Norsk Tipping casinos, their options are limited, and the number of times they can wager is limited as well.
In that regard, international online casinos are an attractive option for ardent casino players. In this guide, we have discussed how to access such casinos, and the various gaming options they offer Norwegian players, as well as funding options.
We hope you found this guide to be informative, and you will enjoy gambling on top Norwegian Online Casinos.
Please, let us know about your experience with Norway Online Casinos and if you have any issues.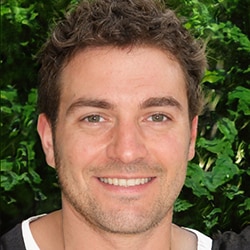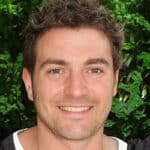 Dave is a gambling enthusiast who boasts of two decades of experience. His writings not only unravel the intricacies of online casino games but also explore the psychology behind betting. Dave's commitment to responsible gambling shines through, making every wager a mindful choice for players seeking a thrilling yet balanced gaming experience.