Last Updated on September 14, 2023 by Dave Hall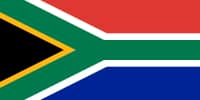 A detailed guide to South African online gambling, the gambling laws in South Africa and the top South African Online Casinos.
Learn all about the laws, restrictions, loopholes and allowances to let players gamble safely within South Africa. Moreover, you can deposit and withdraw your gambling funds quickly and securely.
There are many online casino sites that accept South African players without restrictions or liability to any South African law.
All of these casinos accept gamblers from South Africa without restriction. Most of them also allow you to play in the South African Rand (ZAR) currency and they all offer fast withdrawals of winnings.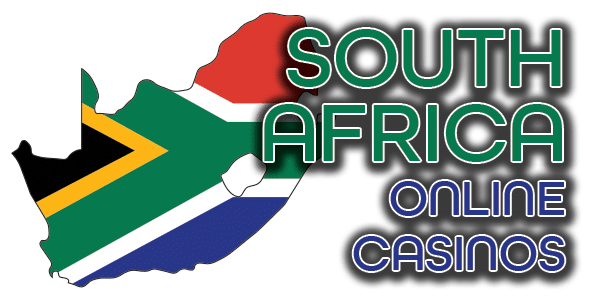 Gambling in South Africa has been prohibited for centuries since 1673. But despite this, it has still been part of this nation's culture. By the time the South African government legalized gambling in the 1990s, many unlicensed casinos were operating in this country of over 59 billion people.
Today, South Africans can enjoy many forms of gambling like players from other places in the world. Research by the National Gambling Board reported that 29% of South Africans participated in lotto games regularly, while 6% played casino games and 3% participated in horse betting.
The country's gambling system is well-developed. Statistics revealed that South Africans wagered more than ZAR 433 billion in 2019. Out of this, ZAR 847 million was wagered in online casinos. Well, this isn't exactly a huge turnover, but it's still very healthy.
Continue reading to learn more about South African online casinos, rules, and regulations. We will also talk about how one can play for real money on all their favorite games.
Is Online Gambling Legal in South Africa?
As with most countries, real money online gambling laws in SA can be somewhat confusing. While we don't present ourselves as law experts, we can summarize our findings and interpretations. The truth is there isn't a simple answer to whether gambling in this country is legal or not.
SA's gambling laws prohibit online casino operators from operating within the country's borders. However, there aren't clear laws banning South Africans from gaming in offshore online casinos. So long as the casino is not registered in South Africa, individuals in the country can play.
Horse betting is legal in South Africa. There are many bookmakers that have been licensed where South Africans can bet safely and reliably within the country. Thus, one can use various methods of payment whether via banks or e-wallets to fund their account.
Technically, only horse racing has been legalized. The other types of sports betting are illegal. However, even though they're prohibited, you'll still find many offshore bookmakers accepting the South African Rand (ZAR) currency and SA players.
Also note that online casino gaming like blackjack, poker, etc. are technically illegal. While onshore online casinos were under consideration to be legalized, they remain out of bounds for South Africans.
This is to protect existing land-based casinos that operate in almost all provinces of this country. While onshore operators are illegal, offshore ones aren't addressed in law. It's this ambiguity that makes many offshore online casinos to accept South African players in the South African Rand (ZAR) currency.
Online Gambling Laws in South Africa
The first ban on gambling in South Africa came at Cape Colony from the Dutch in 1673. Since then, gambling in this country remained extremely restricted. In 1965, South Africa's Gambling Act prohibited all other forms of betting except horse betting.
In 1996, the National Gambling Act set standards for enjoying slot machines, lotteries, casinos, and other types of betting games legally. However, it required that those operating these games to first register and get a license from their province's gambling board.
But later in 2010, a high court ruling categorized providing or participating in online gambling, even on sites that are not within the republic, illegal. However, sports betting is legal. But, as with casinos, online bookies must be first licensed by their province's gambling and racing board.
Also, note that there have been initiatives recently in Parliament to extend online gambling to include standard casino games that can be enjoyed by SA players in other countries.
Under the 2004 National Gambling Act, all forms of online casino games were banned. But, after trying to enforce this rule and realizing that the internet is vast, South African gambling law changed in 2011. It clarified that this ban only applied to online casinos operating within South Africa's borders.
How Can South Africans Gamble Online Legally
Well, to be able to gamble legally in South Africa, whether in land-based or online casinos, you must be at least 18 years old. If you're younger, you might be in trouble with the law.
That's why many South African online casinos have age verification along with other strict safety procedures to ensure the security of not just the players but the online operators themselves. Most offshore sites will ask for your ID and address which makes gambling difficult for younger players.
Since there are no laws prohibiting individuals from playing online, South Africans can gamble on online sites. You'll not find any South African player being charged with the offense of playing online.
But, this also poses a significant risk to players in this country. As foreign online sites are not regulated by the government, it's easy to get duped. We advise that you play on reputable sites that have been providing their services for a while.
Are Online Casinos Popular in South Africa?
Although online casinos are considered illegal in South Africa, they are still popular. The 2010 Act made both domestic and foreign online casinos illegal. Any casino found providing its services to South Africans would pay a fine of R 10 million. This threat also applied to local banks as well as media stations that facilitate online gambling.
South Africans who love playing slot and table games can either visit land-based casinos or play online at foreign offshore gambling sites. Note that gambling laws in this country don't threaten players hence you can gamble online without being arrested.
There are many online casinos accepting players from South Africa. And some are even customized specifically to South Africans. But, if you're going to play online, you should avoid scams. Since the country doesn't allow online casinos to operate within its borders, one can get conned easily on foreign casinos as they're not monitored or regulated by the government.
South Africans who want to play online should consider these things when choosing a gambling site;
Accepts South African Players
Not all foreign sites accept South Africans. You should, therefore, confirm that you're allowed to play and withdraw cash before using any site. Note that some platforms will allow you to deposit and play your games. But when you want to withdraw your wins, they withhold your cash as they don't allow players from your country.
This is why we present our list of South African online casinos on this page, to confirm that all players from South Africa are accepted.
Offers Your Favorite Games
Sure many sites offer a variety of games. But, you should still ensure that a casino offers the games you love. Those who love slot games should also find out the software providers supplying games to a particular casino.
Excellent customer support
You'll need a site with good customer support if you'll be gambling online. Bear in mind that sometimes your payouts may delay, other times you may experience a technical hitch that causes you to lose your bets. A site that provides real-time assistance will help you solve the problems you run into quickly.
Real Money Games for South African Players
Slot machines also known as Limited Payout Machines are highly regulated in SA. Providers must be licensed first before owning and supporting slot machines. Once they're licensed, they can then place their machines in clubs, pubs, restaurants, etc.
While there are many licensed slot machine providers, each permit is limited to a specific province. SA has very clear laws regarding slot machines. Those who breach these laws may be heavily fined.
Unlike Limited Payout Machines, Online slot machines for South African players are offshore hence are regulated offshore. It's why many gamers are usually concerned about their safety when playing at offshore online casinos.
The truth is, you can safely play online on reputable brands. Online slots South Africa is a popular game among players from this country.
This popularity can be due to many reasons including;
Slots is an easy game to play
You don't need a complex guide to understand how it's played. Plus, those who already know how to play it at the Limited Payout Machines can comfortably play it online.
Denominations can be as small as R 20 per line
Note that to win a slot game, your line must produce a winning combination. The more lines you choose, the higher your chances of receiving a winning combination. Now with smaller denominations, one can choose more lines to play with and increase their winning chances.
But, this can also be a drawback as lower denominations yield lower payout ratios since less money is being wagered. Almost all South African online casinos have a vast array of slots with multiple denominations. This way, players can play to how they feel most comfortable.
Slots feature various games
Players can play three, five reels, as well as progressive jackpots with different themes. This diversity of games available meets the preferences of many different players.
Several bonuses
Including a welcome bonus for new players, free spins, and other great prizes for those who play regularly.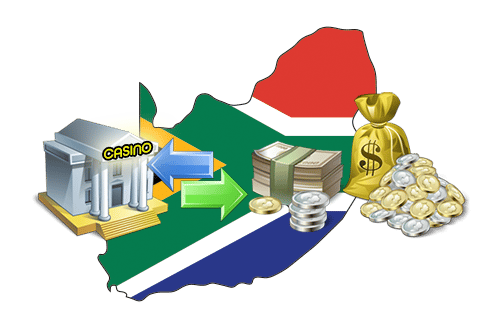 Payment Options Available for South African Players
While gambling online isn't hard for South Africans, one should think about their money. Many offshore online casino sites accept various payment methods that are reliable and trustworthy.
Payment methods for offshore online casinos are through e-wallets or other digital payment systems that don't flow through major banks in the country.
However, note that while most online casinos accept credit cards, very few can use since banks in SA have been banned from authorizing online gambling transactions except for horse betting.
Some South African online betting sites accept depositing and withdrawing in South African Rand which means that players won't lose out on currency conversion. However, players can also use other currencies like euros or dollars depending on the operator.
Payment methods offered to South African players do often include cryptocurrency options. They are privy to Bitcoin casinos of course, but they can also benefit from Litecoin, Bitcoin Cash and the best Ethereum casinos.
More common options are usually e-wallets in the form of Jeton, Neteller and Skrill deposits. Whilst EasyEFT instant bank transfer is an option for those who like to deal with bank transfers.
There are also many other new methods of payment being created in South Africa yearly. We advise that you avoid them until they're well-established. Note that most of them are used in e-commerce markets not just for online gambling.
Final Thoughts about South African Online Casinos
Online betting operating in South Africa is illegal. Online casinos offering slots and tables games within this country are prohibited. But, these gambling laws only target businesses that operate within SA and not players.
Therefore, one can join a foreign casino that accepts SA players, play, win and cash-out money without any issues. However, you have to be careful with offshore sites as you can easily be scammed. Ensure that you play on a safe, trusted, and reliable site like the ones listed at the top of this article.
Our guide ensures all players that are looking to play casino games from South Africa online are safe and secured. Make sure to read the casino reviews to find out what each casino has to offer.
Have fun playing online.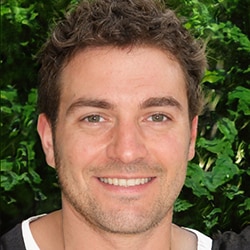 Dave is a gambling enthusiast who boasts of two decades of experience. His writings not only unravel the intricacies of online casino games but also explore the psychology behind betting. Dave's commitment to responsible gambling shines through, making every wager a mindful choice for players seeking a thrilling yet balanced gaming experience.