A guide to the online payment processor Sofort Banking, and the best Sofort Casinos available to players online in 2022 and beyond.
Last Updated on September 29, 2022 by Dave Hall

Lots of people these days, especially across Europe, like to use Sofort Banking for conducting online payments. This also applies to online gambling transactions. Here we will list our favorite Sofort Casinos, along with a thorough guide to the payment processor itself.
If you play casino games online, and would like to fund your accounts using Sofort Banking, then this guide will be for you. Online casinos accepting Sofort are becoming more readily available as time goes by, and we will present the top choices.
Our Current Featured Sofort Casinos
25 Free Spins on First Deposit
Min. deposit: £10. Game: Ninja Master, Spin Value: £0.2, Max Free Spins:25.
Up to £100/$800 Match Bonus + 100 Free Spins
split over 4 deposits.
100 Free Spins on First Deposit
Automatically credited upon deposit. Max Free Spins: 100.
Full list of Sofort Online Casinos

Sofort Banking is a relatively new payment system casino players can use. The platform offers secure financial transactions without the details ever being revealed to online casino operators. Sofort operates like a middleman between a customer's bank account and their preferred gambling spots.
In Germany, Sofort has become somewhat of a household name, and the reputation grew until online gambling operators including Sofort Casinos accepted it into their selection of payment methods.
The History of Sofort Banking
Sofort started in 2005 in a small office in Munich, Germany. By that time the company was known under Payment Network; then they changed the name in 2012 to Sofort AG. Over time, the company built a stellar reputation as a payment service, and garnered monthly transactions at around 2 million per month with more than 25,000 partner merchants on the internet.
In 2013, Sofort was seen as a huge asset, and a company called Klarna made plans to turn into into a global payment platform. The Sweden-based payment processing company made up of founders Sebastian Siematkowski, Niklas Addalberth and Victor Jacobsen put Sofort through its paces and built up local and global ventures to bring it to where it is today.
The infusion of cash from US investors proved to be the key to success. When Klarna began sweeping across Western Europe and offering their services, they saw the potential of Sofort and merged with them. Klarna and Sofort climbed the financial industry ladder and garnered awards such as being in the 'Top 100 Promising Tech Companies' and as one of 'The 5 Unicorns' of Sweden.
How Does Sofort Work?
Sofort is widely accessed by people who want anonymity in spending money on the internet. It has a global reach and is available as a payment method in EU-based casinos and more.
Online payment via Sofort can be completed in banking establishments, major e-retailers and of course, Sofort Casinos and gaming companies. When choosing Sofort, simply select from the many supported retailers, and you'll be taken to a processing page that's similar to other payment methods. You can also choose the bank you want to use and its location. Afterwards, you can expect Sofort to transfer the money from your chosen bank to the internet casino of your choice.
It's worthy to note that you won't need to log in to use Sofort services. Instead of an online front, Sofort links your bank account directly to the merchant while acting a mediator from start to finish. The technology Sofort uses make for a convenient, speedy and secure payment method for casino players.
Countries That Can/Cannot use Sofort to Fund a Casino Account
When Sofort merged it flourished and gained greater ground through Central and Western Europe. It's not uncommon nowadays to find people who have Sofort accounts with most bank establishments in 13 countries. Sofort has made it easy for users to pay for goods or services, and even fund their gambling accounts at Sofort Casinos with little to no delay.
The list of countries that allow Sofort as a payment method include the following:
Italy
Czech Republic
Spain
United Kingdom
Slovakia
Hungary
France
Poland
The Netherlands
Belgium
Switzerland
Australia
Germany
However, the list gets shorter when you consider how many of them could fund a casino account. Sofort payment processing recognizes currencies such as PLN, CHF, HUF, CZK, EUR and GBP. It's also available in SK, NL, CS, PL, IT, FR, HU, DE, ES and EN languages.
For those who are situated in the US, Canada or Australia, Sofort will not be a payment method option.
Benefits of Using Sofort for Online Casino Transactions
Security
Sofort has a system that offers top encryption security with the highest protocols. It's one of the best online casino payment methods for users who do not want to divulge their personal or banking information to and from the casino platform. Also, Sofort has put in encryption on their data so any third-party entity won't be able to get anything even when they interfere with the transfer.
Transaction Speed
Transaction speed in Sofort is equal to or faster than an e-wallet platform. It's not unusual for players at Sofort Casinos to have their online accounts funded in near real time. This is a major plus for those who want to play their favorite games without having to wait a long time.
Exclusive Promos and Bonuses
Online merchants and casino platforms recognize the huge user base of Sofort, and thus have begun offering exclusive bonuses and promotions for those who would transfer money from it. You may have to read through a casino portal's FAQ or its bonuses section to see what kind of rewards you can get when you fund your account via Sofort.
Dedicated Service
Current country limitations have a silver lining to them. Sofort can focus on their user base from those nations and cater to their exact needs. Dedicated service means you get a more personalized approach in terms of customer support, thereby making for a better gambling experience.
Sofort users can expect top-notch customer service from knowledgeable associates via phone or email. Working hours include weekends and holidays and other occasions as listed on the official website. If you have any queries you can browse through the site's FAQ section or knowledge base.
Minor Amount Limits
Sofort as a payment service is unique in that it has a low fund limit. The minimum amount needed to complete a transaction can be as low as €10, while the maximum ceiling is usually set by the online establishment or casino.
Fees
Despite being a widely available and popular payment processing merchant Sofort has one of the lowest fees around. The added fees will depend on the merchants and internet casinos- check and see first how much a Sofort transaction will cost before creating an account.
Disadvantages of Using Sofort at Online Casinos
While Sofort seems like it's made for online casinos there are some barriers you will need to overcome. One of them is the processing time for withdrawals, which will vary from one casino to another. To get money on your Sofort-linked bank account some casinos take only a few minutes, while others could take as long as 72 hours.
Eligible Countries
Users in some European countries struggle to find a competent payment service they can use to fund their online casino accounts. Sofort casinos is mainly focused in providing services in Central and Eastern Europe, but this could change in the future if the company manages to grow internationally.
No Formal Account
No sign in or account creation can make first-time users uncomfortable. However, it's the procedure that makes for blistering transaction speed and anonymity. On the flip side, you should know that you'll be giving the company your personal information contained within the chosen bank account.
Can You Deposit and Withdraw via Sofort?
Sofort is an established payment system brand within the iGaming industry. Gambling establishments and entities who run poker rooms and online casinos will most likely have Sofort as a payment method, especially if they operate in the 13 countries mentioned above.
Setting up an 'account' with Sofort only takes a few minutes. The site also has instructions on how you can complete it in just a short time. Once you've confirmed that the casino site supports Sofort transactions, then you can transfer money through this option right away. Keep in mind that instead of a username and password, you'll be asked for your bank account details.
Continue through the drop-down list and choose your country. Then, log in your online banking account and give the permission for the transfer to go through.
What makes Sofort better than the competition is that deposits are made in real time. In the case of Sofort Casinos you can quickly dive into the action. Just choose Sofort in the online casino's cashier section and play to your heart's desire.
How to Deposit Money Using Sofort
For those who can use Sofort as their payment method in online casinos, here's a simple step by step procedure on how you can transfer money and play your favorite casino games.
Step 1. You should always double check whether your bank and country can use Sofort as the payment processing platform. There are many internet casinos that support Sofort, but where you choose to put your money ultimately depends on you.
Step 2. Register for an account at your preferred online casino, then head straight to the Banking or Cashier section. You'll see Sofort as one of the options in the drop-down menu; click on it and you'll be redirected to the official platform.
Step 3. There's no login requirements here, so go ahead and enter the amount you want deposited to your casino account. Confirm the amount and enter the TAN, or transaction authorization number which is a one-time code to confirm your identity.
Step 4. Confirm the details and exit the payment service system. Go back to the online casino and wait for the funds to be added. In just a few minutes, you can use your Sofort-funded casino account and enjoy the games.
Withdrawing Money to Your Sofort Casino Account
Once you've built up a sizable winning you can ask to withdraw them and put them in your bank account. You can use Sofort for this as long as it's supported by the internet casino.
There's no need to re-enter the details as the casino will have your Sofort credentials saved within. Go to the Cashier section, select 'Withdraw' and follow the instructions. Withdrawal speed may vary from one casino to another, but the general wait time is 72 hours.
Are There Any Fees Using Sofort?
Sofort does not have any transaction fees. However, the online casino may have its own set of fees for completing transactions using the payment service. Read the terms and conditions as set by the casino before using Sofort as your payment method.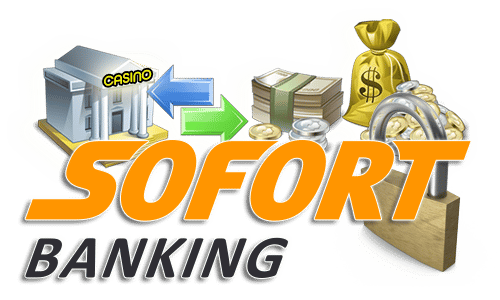 Is Sofort Safe, Secure?
Sofort is a safe haven for both deposit and withdrawal options. EU based players can choose it as their preferred method when they want safety and security.
By being the middleman between merchants (in this case, an online casino) and the bank, users won't have to worry about their financial details being leaked to the wrong hands. Plus, the 2-layer security measures make Sofort a safe online payment option.
Conclusion – Sofort Casinos
Sofort has become one of the most reputable payment services around since it began in 2005. With it being an option in most EU-based online casinos, players shouldn't have any doubts on what it can do and the security it offers.
Sofort is easy to use and doesn't require a username or password. It's a popular online banking method for those who love to gamble online at Sofort Casinos given its speedy deposit and withdrawal turnaround time.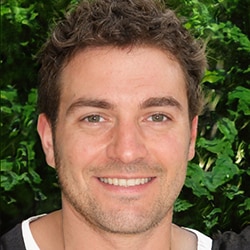 Dave is a gambling enthusiast who boasts of two decades of experience. His writings not only unravel the intricacies of online casino games but also explore the psychology behind betting. Dave's commitment to responsible gambling shines through, making every wager a mindful choice for players seeking a thrilling yet balanced gaming experience.