This is our guide for players looking for the best Boku Online Casinos, accepting the popular "pay by mobile" method of online payments.
Last Updated on February 18, 2023 by Dave Hall
This is our guide for players looking to fund their online casino account using Boku, the popular "pay by mobile" method of online payments. If you are on the hunt for the best Boku online casinos, you are in the right place.
Note that this method is mostly restricted to UK players only, due to restrictions associated with online gambling transactions, even though Boku itself operates worldwide. Read on to find out more.
All of our listed Boku casino sites will allow you to fund your account with ease and security. All of these sites are also a Boku mobile casino and have some of the best live action among live dealer casinos.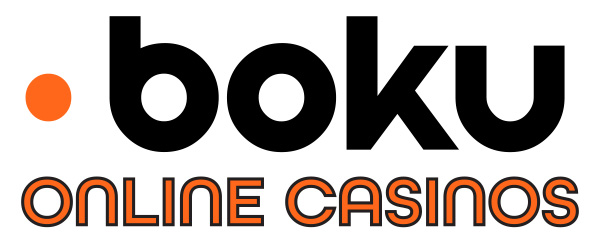 What is Boku Exactly?
Boku is a global direct carrier billing (DCB) mobile payment service provider, with headquarters in San Francisco, California. It is among the few DCB providers that offer online casino payment services. Boku was founded by Mark Britto, Erich Ringewald, Ron Hirson, and Javier Martell in 2009.
Boku Global Operations
Today Boku operates in over 50 countries, working with over 160 mobile phone carriers to offer a bank grade mobile payment service. In 2013, Boku completed its acquisition of India's largest carrier billing aggregator, Qubecell, in order to make India its research and development hub.
In 2015, Boku also acquired Italy's Mobileview, to increase its presence in Italy, as well as its German's Mopay, which was a notable competitor. Apart from San Francisco, Boku has regional headquarters in London, UK, Germany, India, France, Singapore, China, Italy, Taiwan, Latvia, Japan, and Brazil.
Boku Market Share
Boku's founder launched it with a vision of making it possible to transact online without the need to own a bank account. Instead, all a user needs to make a payment is their mobile phone number. So far, it has over 13.5 million active users, against a market potential of over 3 billion mobile phone users.
As of 2019, its annual payment volume stood at $3.6 Billion, while working with over 200 global merchant partners. Moreover, its growing verified mobile phone users stand at over 950 million, from over 20 markets that support mobile phone verifications.
Therefore, it is no surprise that many online casino players are turning to Boku to fund their casino accounts, securely and conveniently.
How does Boku Work?
Unlike other payment processors, Boku does not require its users to have a bank account. It uses carrier billing to help their mobile users access casinos accepting Boku. Users are then able to pay for the charges when paying their mobile phone bill.
Because users get notifications of each charge on their mobile phone number, using Boku to make payment is both convenient and secure.
Approving a Boku Online Casino Payment
For every charge from a Boku online casino, you get a request to confirm or decline the charge sent to your mobile phone number. If you approve the charge, Boku transfers the approved amount to the Boku online casino. It also debits the same amount to your mobile phone bill.
During the entire payment process, you are made aware of how much will be deducted, if you approve the transaction.
Boku Customer Care Portal
Boku also offers charge and refund functionalities, similar to those offered by credit card companies to protect users from online fraud. In case you suspect a fraudulent charge, you can use your Boku Customer Care Portal to verify the charge, and even block further charges.
Boku's customer care can also compensate you, in case of a 'Failed" transaction, which you still got charged. You must launch a complaint with Boku within 45 days of any fraudulent charge. However, if the event of extenuating circumstances such as a hospital stay, they may extend the45-day period.
The portal also allows you to see which transactions are in progress, which ones you have cancelled, and your previous transaction history. You can also use Boku Customer Care Portal to cancel subscriptions, or even securely block your number from using Boku's payment service.
24/7 Online Casino Payment Service
Boku offers an instant 24/7 online casino payment service to its casino players served by over 150 mobile phone network service providers. That makes Boku one of the largest mobile phone payment processors.
Furthermore, players only get to pay the actual value of the casino deposit when they receive their phone bill. Each transaction takes less than 60 seconds, saving you valuable time, and allowing you to focus on laying your favorite casino games.
How to Deposit Money with Boku
You can deposit money into your online casino account with Boku five simple steps. The only condition is you must have a working mobile phone number from your local mobile phone network provider.
Step 1: Choose an online casino that accepts Boku mobile payment, and open an account with them.
Step 2: Go to the account funding section of the online casino, and choose Boku mobile/phone payment option.
Step 3: Enter the amount you would like to deposit and click pay or approve. Most online casinos have a minimum and maximum limit; make sure you enter an amount within their set limits. Click pay.
Step 4: You will receive a confirmation request via text, which you must approve to complete the transaction.
Step 5: The funds you approved will deposit in your casino account, for you to use right away.
Boku Mobile Payment Award
In that regard, Boku users are able to pay for digital and physical goods and services, without using a debit/credit cards, checks, or online bank accounts. In recognition of its intuitive service, Boku received the "Best Alternative Payments" award in 2014.
The award and outstanding customer services have helped to increase the number of betting sites that accept Boku as a mobile payment processor.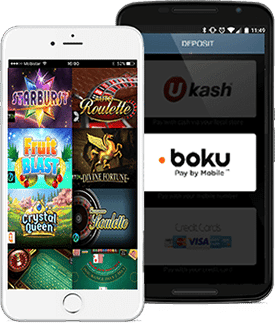 Countries Where You Can Make Boku Online Casino Payments
At the time of writing this guide, the UK are by far the most accepted when it comes to Boku casino sites and features prominently among our list of casinos for UK players. Not many other countries seem to be able to use Boku for online gambling transactions due to legal restrictions. Even though Boku processes mobile payments for over 56 countries and regions, around the world. Full list as follows:
Argentina, Australia, Bahrain, Belgium, Bulgaria, Canada, Chile, Colombia, Cyprus, Czech Republic, Denmark, Dominican Republic, Ecuador, Egypt, Estonia, Finland, France, Germany, Greece, Guatemala, Honduras, Hong Kong, Hungary, India, Indonesia, Ireland, Israel, Jordan, Latvia, Lebanon, Lithuania, Malaysia, Mexico, Netherlands, New Zealand, Nicaragua, Norway, Peru, Philippines, Poland, Portugal, Romania, Russia, Saudi Arabia, Singapore, Slovakia, Slovenia, South Africa, Spain, Sweden, Switzerland, UAE, UK, US, Venezuela, Vietnam
However, according to Boku's terms and conditions, the player is responsible for making sure the transaction to an online casino is legal. Therefore, players have a responsibility to ensure they transact with casinos accepting players from their country of residence.
In every online casino review we write, we do provide a full list of payment methods along with restricted countries. And we try keep them and this guide up to date as much as possible. If you are outside the UK, often the best thing to do is visit the casino and see if this payment method is available to you because they are Geo targeted. This means that you will only see the options available to you based on your location IP address.
Countries Where You Cannot Make Boku Online Casino Payments
Generally, if you are outside the UK, then you may not have Boku available in your cashier options. Of course you will not be able to use Boku if you are outside of the 56 countries listed above. However, that could change in future, and we recommend that you check with your preferred online casino or Boku itself.
We hope that this will change in time and that certain 'gambling transaction' restrictions will become more relaxed to allow more players around the world to fund their accounts in these Boku Online Casinos. After all, it is a very easy and convenient option for casino players.
Benefits of Using Boku for Online Casino Transactions
No personal information is passed on to the online casino when making payments.
Boku is secure because users must have possession of the mobile phone to transact.
The casinos may allow players to skip the account creation process when using Boku.
Boku does not share any banking details, because it does not ask any of its users.
It is regulated by three mobile phone industry authorities, which makes it more secure.
A confirmation request is always sent to the number getting billed to avoid erroneous requests.
You can only lose a maximum $30 or €30, if someone steals your phone to make a Boku deposit.
Boku does not charge you any deposit fee.
Disadvantages of Using Boku
A deposit limit of about £/$/€30 is common and is  limiting for players with a large gambling appetite.
You cannot make a withdrawal using Boku, which forces you to use two payment processors.
Many casinos may not give Boku users a welcome bonus, because of the low deposit limits.
Some Boku online casinos may charge you a deposit fee for using Boku.
Are There Any Fees Using Boku?
Boku does not charge you any fees, because it gets a commission from merchants who use its service. However, casino sites that accept Boku may charge you a payment processing fee, which could vary from one online casino to another. Some online casinos may not charge you any fee.
For online casinos that charge Boku users a payment processing fee, the charges can vary from 3% (about $0.9, to as high as 10% (about $3), for a $30 deposit. Therefore, we recommend that you check with your preferred Boku casino sites, while making your first deposit.
Is Boku Safe, Secure?
Boku is a safe and secure mobile payment service provider, which allows users to pay for digital goods and services, through carrier billing. The company also works with licensed casino sites that accept Boku, which guarantees the safety of your money at all times.
Most important, Boku limits transactions to a maximum of $30 when funding online casino accounts. That is an additional layer of security, which makes it harder, for thieves who may steal your phone to rob you of all your hard earned money.
So far, Boku has lived to its reputation of being a safe payment processor, and it has never received any regulatory warning for fraud. Last but not least, users have access to a Boku Customer Care Portal, where they can opt out of Boku mobile payment services at any time.
Conclusion – Boku Online Casinos
Boku is a mobile payment service that uses carrier billing to facilitate digital transactions. It targets users who may not have bank accounts, e-wallet accounts, or those who do not wish to share their banking details. It stands out for not charging its users any payment processing fee, and limiting transactions to $30. They are hugely beneficial to players wanting to play at the best pay by mobile phone casinos.
Casinos accepting Boku have an option to either charge the users, or waive the payment processing fee. With a presence in over 50 countries, and working with over 160 mobile phone network service providers, Boku stands out as a mobile payment provider for casino players.
We hope you found this Boku online casinos review to be informative, and you will enjoy using its convenient and safe payment service.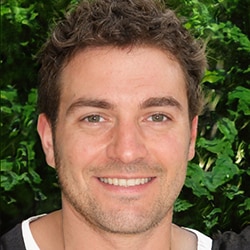 Dave is a gambling enthusiast who boasts of two decades of experience. His writings not only unravel the intricacies of online casino games but also explore the psychology behind betting. Dave's commitment to responsible gambling shines through, making every wager a mindful choice for players seeking a thrilling yet balanced gaming experience.