This is a guide to the best Trustly Casinos. We look at who Trustly are, what they can offer, and the benefits of Trustly Online Casinos
Last Updated on February 16, 2023 by Dave Hall

This is our guide to the online payment option Trustly, and the best Trustly Casinos. The company has been around for a while now, and there are many online payment transactions taking place via Trustly these days.
If you are looking to fund your casino account via Trustly, it is important to know exactly what Trustly is first. Who are they? Where do they come from? Are they secure? Who can use Trustly? Are they legitimate?
If you already know all about this banking method, then you can proceed directly to our Trustly online casinos below. Otherwise, read on to find our more about this Instant Banking Option.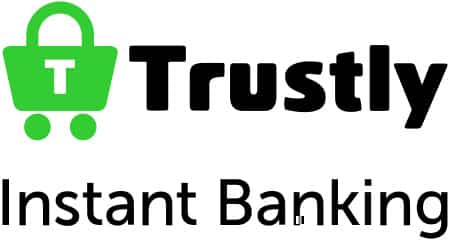 Have you seen a trusted website recommending that you choose Trustly casinos? Were you wondering what that meant?
Today, online casinos are offering more payment options than ever before. It used to be common to use a major credit card, like a Visa or MasterCard, or a wire transfer. Now, you may need to scroll for a while to see all your payment options. Some of them will only work for deposits. Also, some of them will have fees. While some work instantly while others take up to five business days. And some won't work in your country.
How do you choose a safe payment option? A good company? How do you know what payment providers will work the best for you?
Trustly is a payment solution for people who want to use their online bank accounts to make deposits and/or withdrawals to their online casino accounts. They're also a popular solution for e-commerce transactions. They are used across many countries in Europe and are highly regarded for being secure, without any fees, and for being an easy solution that doesn't require setting up an online account.
There is still more to learn about how Trustly works for players and whether it's the right solution for you. Below, we will cover the details you need to know before deciding if Trustly casinos are the right choice for you.
What is Trustly?
Trustly is a digital payment provider. Their service allows consumers to make payments for their online purchases using their online bank accounts. This gives consumers the advantage of being able to pay how they would like without the merchant needing to have another service that accepts every bank account. It also allows consumers to keep their information private. There is no need to submit their bank account information to the site where they're making the purchase.
Trustly was founded in 2008 in Stockholm as a small financial company with only three employees. Today, they have over 350 employees. Their nine offices stretch across Europe and the Americas. The company is backed by Nordic Capital, a private equity fund based in Northern Europe.
Their payment solution processes over nine million payments per month.
Trustly is particularly popular with e-commerce, travel, and online casinos.
How does Trustly Work?
Trustly is a payment provider, but you can think of them as a payment shield. They are protecting your data and information when you go to use their service.
It's a way to perform online transactions using your online bank account without giving a casino any of your bank account information.
To use this service, you first need to find Trustly casinos and choose one to play at. Once you've created a casino account, you can select "Trustly" as your payment option. Then, you'll be asked to select your bank. You will be directed to log into your online bank account using your normal account information.
Once you're logged in, select the account you wish to use to either make a deposit into your online casino account or perform a withdrawal.
You will be asked to authenticate your account to confirm your payment. This is an added security step.
The online bank account you use must be a private bank account, not a business or savings accounts. The currency within your bank account will also need to be the same as your local currency.
Countries That Can Use Trustly To Fund a Casino Account
Trustly is based in Stockholm, Sweden. They now have offices across Europe and the USA and are expanding their availability all the time.
Currently, gamblers in the following European countries can use Trustly to fund a casino account: Austria, Belgium, Bulgaria, Croatia, Cyprus, Czech Republic, Denmark, Estonia, Finland, Germany, Greece, Hungary, Ireland, Italy, Latvia, Lithuania, Luxembourg, Malta, Netherlands, Norway, Poland, Portugal, Romania, Slovakia, Slovenia, Spain, Sweden, and the United Kingdom.
Benefits of Using Trustly Casinos for Online Transactions
If you're familiar with online casino payment pages, then you know you have a lot of choices for handling your payments. Today, many players use cryptocurrency, credit cards, wire transfers or e-wallets like Skrill to fund their casino accounts. Some methods are only good for deposits while others can handle both withdrawals and deposits. Many methods are only good in certain countries or regions.
So how do you decide what the best payment method is for yourself?
The most important thing is always to choose a payment solution that you trust to keep your financial information secure. Past that, there are pros and cons to most payment solutions. The right choice is the one that best suits your needs.
So how do Trustly casinos stack up? Who does this work for best?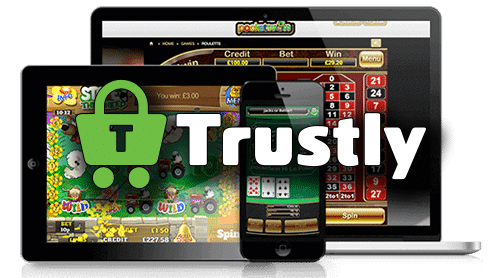 The Advantages of Using Trustly For Online Casino Transactions
Trustly can be used for both deposits and withdrawals from an online casino
This means you can fund your online casino account and cash your winnings using the same service. This is convenient, since many payment providers will only perform one or the other.
Trustly is fast
You can deposit funds into your online casino account from your online bank account instantly. Often, you may be able to cash out your winnings instantly as well, though it can take up to two business banking days to arrive in your bank account. While that may sound slow, it is common for wire transfers to take anywhere from three to seven business banking days. With that in mind, the two-day payout transfer actually sounds like a good plus for using Trustly.
There are no fees for using Trustly at online casinos
While the casino could charge a fee, and your bank may charge a fee, Trustly will not. Make sure to check with the policies at your bank and the casino to know if they charge fees.
You don't need to sign up for an account
Would you like to use Trustly right now? You can do so. There is no need to register for an account. You will never submit any of your personal financial information to Trustly, and they won't be storing that information in their systems. Selecting Trustly is simply adding some extra security and helping facilitate a payment from your online bank account.
Trustly is an added layer of security for your online transaction
Hopefully, you feel confident in the security measures your online casino is taking to protect your personal financial data. You don't want to do business with sites you don't trust. Still, it's always good to keep your information in as few places as possible.
When you select Trustly as your payment solution, you are adding another layer of encryption protecting your information. The online casino site will never see anything about your online bank account. Trustly isn't getting your banking information either, and since you're not creating an account, they aren't storing your account information. Another layer of protection to keep you safe from hackers and scammers is always a good thing when making transactions online, especially when that protection comes for free.
Trustly is securely registered in Sweden and Europe
The company is licensed, regulated, and has a long reputation as a financial company doing big business. They're a trusted and known name.
The Disadvantages of Using Trustly For Online Casino Transactions
Trustly is a common payment method, but not that common
While Trustly is fairly widely used, it's still not available at every online casino out there. If it's important to you to use this payment provider, you'll want to search for Trustly casinos specifically before creating accounts on your favorite casino sites.
It's only for bank accounts
If you were looking for a digital wallet or another product where you could create an account and use multiple payment methods, this is not the solution for you. Trustly is only used to handle online deposits and withdrawals for online bank accounts.
They don't have much in the way of customer support
Trustly does have an online database for consumers, but if you are having a problem with a deposit or withdrawal, they suggest contacting either your online bank or the online casino where you made the transaction. They have an online contact form where you can get in touch, and they are a trusted and secure payment provider.
Still, it's good to be aware that since users do not have accounts with them, they are not overly involved in any support situations that come up. You'll most commonly be dealing with the bank or casino should a payment problem arise.
Can you deposit and withdraw via Trustly?
Yes. When you use Trustly casinos and choose this payment provider, you can both deposit funds into your casino account and cash out your winnings via a withdrawal to your bank account.
Often, withdrawing your winnings will happen instantly with Trustly. However, sometimes banks take longer to receive the funds. In this case, it is expected that your funds will finish depositing to your bank account within two banking business days.
Are there any fees using Trustly?
No, there are no fees when you select Trustly as your payment method at online casinos, for either deposits or withdrawals. Not from Trustly, anyway. You'll want to check with the online casino, to make sure they don't charge you a fee–though it would be unusual for them to do so.
The place you might see a fee is from your bank. Check with your online bank account policies to find out if they might charge you a fee for using Trustly to make deposits or withdrawals.
Is Trustly Safe, Secure?
Yes, Trustly has a long reputation of being a strong financial company. They have been around since 2008 as a payment provider, which makes them one of the early leaders for this type of payment solution. They have earned the trust of companies like PayPal, Shopify, airBaltic, and other large companies.
Their website uses the highest encryption services available. Their business has been registered with the Swedish Financial Supervisory Authority. They also have a European Payment Services Provider (PSP) licence.
Users don't need to register an account with Trustly. Because of this, they are not storing your bank account information on their server. This means your information is shielded by their service when you go to make the payment on a casino website, providing users with an extra layer of security, without taking any personal data from users.
One of the biggest reason's bettors choose to use Trustly as a payment provider is that they are safe to use. This is why Trustly casinos are a common choice in Europe.
Conclusion – Trustly Casinos
Gamblers looking for an added layer of security might look to Trustly as their payment solution. While it doesn't come with a lot of payment options, for people who just want to use their bank accounts, this may be the right choice.
It's a fast option for online banking transactions without having to give your online bank account information to another company or create any new accounts. That makes this service both secure and convenient for many casino players.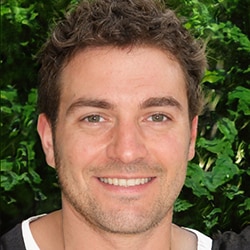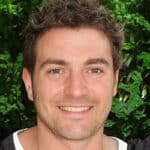 Dave is a gambling enthusiast who boasts of two decades of experience. His writings not only unravel the intricacies of online casino games but also explore the psychology behind betting. Dave's commitment to responsible gambling shines through, making every wager a mindful choice for players seeking a thrilling yet balanced gaming experience.