Our guide to the best Neteller Online Casinos will show you the top betting sites that accept Neteller, so you can fund your account and cashout with ease!
Last Updated on September 14, 2023 by Dave Hall

Welcome to our guide to the best Neteller online casinos. All of the casinos you see on this list accept Neteller as a deposit and/or withdrawal method on their gaming platform. It does depend on your country though, as to whether you can use this a a funding method. We will explain further down all about country restrictions, certain limitations, and everything else you need to know.
Every casino on this list are the best casino sites that accept Neteller. It is true that there are many others, hundreds in fact. But it is important to combine the most respectable casino along with the use of Neteller. There is no point joining a casino just because they offer your favourite funding method if they are a non reputable gambling house.

What is Neteller?
Neteller is one of the most popular e-money transfer services in the world. Simply speaking, Neteller is an e-wallet, or an online wallet that allows users to receive and send funds in different currencies.
Neteller was actually one of the first platforms that could receive and send money through the world wide web. Initially, it was exclusive only to online poker sites but has long since expanded to accommodate various internet industries.
It was originally created in Canada in 1999 by Optimal Payments Plc. Then in 2004, Neteller was moved to Isle of Man, where it was subject to FSA regulations of the UK.
Optimal Payments changed their name to Paysafe Group in 2015 and solidified their foothold in the global payments business by buying Skrill Group, one of EU's biggest online payment and independent digital wallet platforms.
Today, Neteller is often one of the foremost payment solutions in online casino websites. The platform is available in about 180 countries and in 17 different currencies. Reputable online retailers and the biggest e-casinos will more than likely have Neteller as its payment method.
Countries That Use Neteller To Fund Casino Accounts
Individuals who are living in Australia, UK, New Zealand, Sweden, Netherlands, Malta, Norway and where Neteller is allowed can definitely use it to get funding for their online casino real money account. Thanks to fast transactions and total anonymity, you can add money to your casino account securely and start playing in just a few seconds. The UK are featured for the use of this e-wallet and the bulk of our list of UK accepted online casinos offer this method as a funding option.
Neteller may be also used in Turkey, Macau, Israel, Hong Kong and Canada, though in limited terms. Neteller users in these countries may not use it to transact anything gambling-related, and withdrawal and deposit options have a ceiling as well. This is a thumbs down for the likes of Turkey and Canada players, because even though Neteller is available, it cannot be used for gambling transactions.
On the Neteller website, the following countries are non-serviced: Yemen, Uzbekistan, Virgin Islands, Minor Outlying Islands in the US, Uganda, Turkmenistan, Tajikistan, S. Sandwich and S. Georgia Islands, Puerto Rico, Palau, Pakistan, Northern Mariana Islands, Nauru, Moldova, Micronesia, Marshall Islands, Libya, Kyrgyzstan, Kazakhstan, McDonald and Heard Islands, Guam, East Timor, Cuba, Cook Islands, Keeling Island, Bhutan, Azerbaijan, Armenia, American Samoa and Afghanistan.
Moreover, here's a list of banned countries that are such because of international financial standards or government legislation: Zimbabwe, Syria, Sudan, Somalia, North Korea, Liberia, Iraq, Iran, Republic of Guinea, Eritrea, Congo Republic, Ivory Coast, China, Burma and Belarus.
Benefits of Using Neteller for Online Casino Transactions
Neteller online casinos enjoy more customers if they have it as a payment method.
Intuitive & Easy to Use
Signing up for a Neteller account is 100% free, and the platform itself is very easy to use. You only need to set up a valid account ID without having to enter other personal information. Therefore, less steps are needed for playing your favorite gambling titles online.
To get started, visit the Neteller main website at www.neteller.com and click on the 'Sign Up' button. Fill up the required fields and decide on a user ID that you can remember. You won't need to do credit checks and you can instantly deposit or transfer funds to participating merchants.
Extra Security
Online casino players wouldn't want to feel like they're giving too much information. More often than not, they'll hesitate when faced with sites that ask for personal information and credit card numbers.
Neteller allows you to bypass these inconveniences. In fact, Neteller is one of the best ways to keep your financial data secure. You won't need to disclose personal information, thereby preserving your anonymity. Less data shared means you won't be risking as much when you want to gamble on the internet.
Moreover, Neteller adds an extra layer of security that you'll find welcome. The platform uses advanced 128-bit encryption technology on all transactions so you'll experience total peace of mind.
Lower Fees
E-wallets in general are not just convenient, but also offers savings especially with Neteller online casinos. Withdrawal fees are reduced, and become even greater when you're in the VIP program. Users can look forward to quick turnaround times so you can get into gambling at a sooner time.
Extra Bonuses
There are a few online casinos that offer special deals for those who use Neteller as their primary payment method. These casinos will have promotions that run at a specific time period and encourage their customers to deposit funds via a Neteller account and receive a deposit bonus in some form.
Neteller itself sometimes run rewards programs, discounts and promotions for those who use their services for transferring funds and whatnot.
Faster Withdrawals and Deposit
E-wallets like Neteller ensure you can play as soon as you hit the 'Deposit' button. Neteller transactions are almost instantaneous, which means the funding hits your online casino's account sooner compared to traditional online wire methods. Also, withdrawal time is significantly reduced; for instance, it only takes within 24 hours to get your money when you use Neteller, while bank transfers usually take a few days. This allows for some the quickest and easiest casino payouts when withdrawing using this e-wallet.
Anonymity
Financial institutions frown upon gambling activities and may impose penalties, such as lowering your credit score or denying loans when they see reports and histories. E-wallets offer a safer way to play your favorite casino games in total anonymity.
Fast Fund Transfers
While primarily used to anonymously transfer funds to Neteller online casinos, the payment methods has several other features that can come in handy. You'll find as you broaden your investment horizons that it's one of the most widely available systems, for instance Forex trading and others.
You'll be able to send money to anyone instantly no matter where they are in the world. Moreover, the recipient won't need to create a Neteller account to receive the transfer. A valid email address is all it takes to send friends or family members much-needed funds, all without having to visit a bank.
Versatile Currency Options
You should find no problems opening a Neteller account using any currency, which is a big deciding factor when you're constantly transferring money all over the world. Once you get to VIP status, the fees become even lower.
In fact, this e-wallet has become a favorite banking method among many high roller and VIP casino players, due to it's ease and flexibility across all aforementioned reasons. It is no doubt that this e-wallet benefits the big time player and small casual player alike.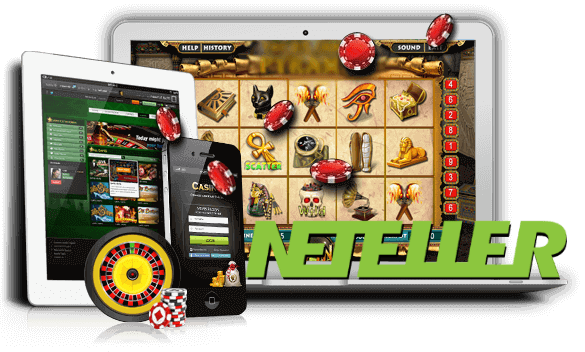 How Can I Fund My Neteller Account?
There are several ways on how you can add funds to your Neteller account. The most common methods are debit and credit, bank transfers, PaySafeCard vouchers and Ukash. A specific region may have additional methods of withdrawal and deposits, so make sure to check the Neteller FAQ to gain a better understanding.
As for withdrawal solutions, you can do it via cheque or Member Wire on all regions. European users benefit from a faster transfer method that gets their money sent to any registered bank account.
You should be able to use your Neteller account immediately after the email confirmation process, but there will be limitations until you can get your account verified. The limits will be removed after one to two business days.
You'll still be able to withdraw and deposit to any online casino that accepts Neteller, but if you want to withdraw money from your account or use the Prepaid and Net+ MasterCard, identity verification is a must.
Neteller Card, or Net+ Prepaid MasterCard
The Neteller Net+ takes the form of a prepaid MasterCard system that allows for direct access to funds on ATMs, shop online, and essentially just about anything that you can do with a debit or credit card.
Users can apply for a Net+ card by verifying their identity on Neteller. Afterwards, they can access the request form on the Net+ Menu Option. Open the Net+ Cards link in the account panel located at the left side of the dashboard.
You'll get the physical card if you're approved in about 21 days.
The Net+ MasterCard will have a card number and expiration date so you can complete online purchases. Keep in mind that these numbers will change after 47 days of buying products and after 4 purchases.3
Neteller Virtual Card
Neteller also has the Virtual Card feature, which gives you access to a customizable card. You can change the card holder name, currency and limit. Every virtual card made will cost the user two euros.
The virtual MasterCard can then be used anywhere MasterCard is accepted. This is especially handy for when making one-time transactions on the internet and want to set a low limit on a card.
Are There Any Fees Using Neteller?
Like all financial services, users pay fees whenever they complete an action. Getting upgraded to the VIP program and the fees are reduced significantly.
Here is a list of what you can expect:
Deposit Fees. Putting in money to your Neteller account has a fee that ranges from up to 8 percent of the total amount, depending on the payment method. When you use Nordea, the fee is at 2 percent. POLi transfers get a 2 percent charge while Trustly is at 1.95 percent.
Withdrawal Fees. Withdrawing money from your Neteller account can cost around 1.9 percent with a max of 18.53 euros, or 25 euros for Bank Drafts. Bank Transfers cost about 7.5 euros per transaction. The good news is that using the funds at casino sites and other merchants won't cost you anything.
Card Fees. The Net+ card will have its own set of charges. For example, lost or stolen card replacements cost 9.32 euros, while cash withdrawals get a 1.75 percent fees and foreign transaction fees are at 3.99 percent.
Currency Conversions. Neteller has a 3.99 percent fee for currency conversions aside from the exchange rate. Getting to VIP status lowers the currency conversion fees.
Admin Fees. Keep your Neteller account active and you won't have to pay any admin fees
Is Neteller Safe and Secure?
There's a reason why Neteller online casinos are popular; they're safer on all fronts compared to traditional bank transfers or cards.
Neteller is a renowned global company, and therefore you can expect world-class security. The company employs a team that monitors all activities 24/7. SSL encryption technology makes it more difficult for malicious attackers to get through the system.
Aside from that, there's also the addition of a two-step authentication, which makes it virtually impossible for hackers to access your Neteller account.
To answer the question, Neteller is one of the safest and most secure e-wallet platforms available today. Playing on Neteller online casinos ensure that you get to enjoy all the games the casino offers without worrying about privacy and security breaches.
Conclusion
Online gamblers that can use Neteller as a cashier method should be thankful. Namely the likes of the UK, Australia and New Zealand, among others. It is an easy and secure method to house your funds, perform quick transactions and feel secure all at the same time. We hope that the country restrictions on gambling transactions for certain other countries will be eased over time. Overall, Neteller is an excellent payment solution because it's private, fast and convenient.​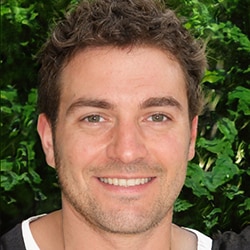 Dave is a gambling enthusiast who boasts of two decades of experience. His writings not only unravel the intricacies of online casino games but also explore the psychology behind betting. Dave's commitment to responsible gambling shines through, making every wager a mindful choice for players seeking a thrilling yet balanced gaming experience.