Last Updated on September 14, 2023 by Dave Hall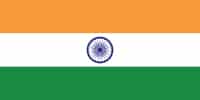 Welcome to our guide to the best Indian Online Casinos. All the casinos we feature on this page accept players from India. So, if you are in India and would like to play real money games online, you can be rest assured that you are in a safe and secure environment by choosing one of these outstanding India accepted online casinos.
Note that they may not all actually be "Indian" casinos, but they all accept players from India "legally", which is mostly important. This is our main focus. If you are from India and like to gamble online, then all these casinos will allow you to do just that. Many payment methods are available such as Skrill, ecoPayz and Neteller. More payment methods are discussed later.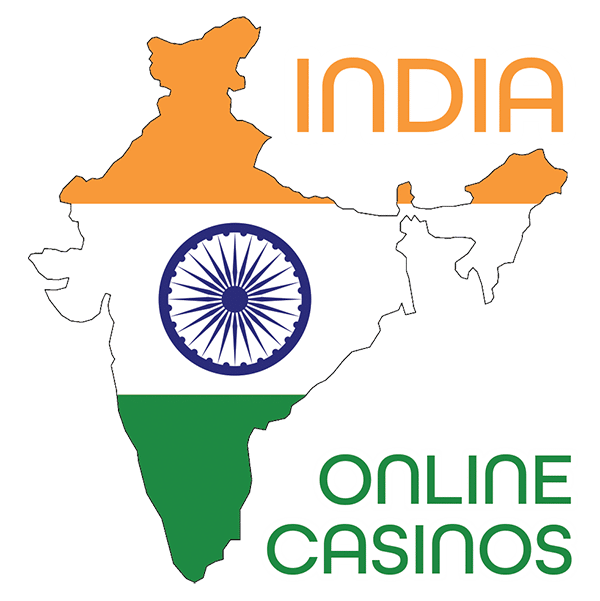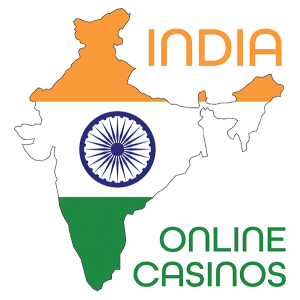 Guide to the best Indian Online Casinos
India is one of the most active nations when it comes to gambling.
The Southeast Asian country, with its population of 1 billion have embraced gambling as a sport. Its people have taken to betting on sports such as horse racing and cricket, and a large part to Indian Online Casinos as well.
To them, online gambling is a huge part of their social and cultural lives because of convenience. Why dress up in fancy clothes, spend an hour riding the bus and spend an exorbitant sum on casino complexes? When you can play right at home in your computer or smartphone? You are welcome to play at some of the best online gambling sites around.
The act of gambling though, is prohibited in any form or shape except in some states. Online gambling's legal status is quite unclear due to individual state regulations, old laws and a muddied divide between what constitutes "games of chance" and "games of skill".
In this article we address the state of online casino games in India. What Indians can do when it comes to gambling, and how they can safely and legally gamble.
But first, let's answer the question below.
Is Online Gambling Legal in India?
In India, gambling is heavily restricted except for horse racing and the lottery.
Moreover, gambling is a state matter. Each governance is tasked with creating laws and regulations for gambling activities within their territory. To complicate things, there's a central law called The Public Gambling Act of 1867. This states that running or owning a public gambling house is illegal and no one should visit a gambling house.
Without any revision or updates, the 1867 anti-gambling law quickly became obsolete in the face of newer technology, such as online casino sites. What's more, the Indian Constitution gives the states the right to regulate gambling within their respective territories.
Currently, the state of Sikkim, Goa and Daman have laws that allow casinos to operate within their territory, but this only applies to traditional casinos and not the online ones.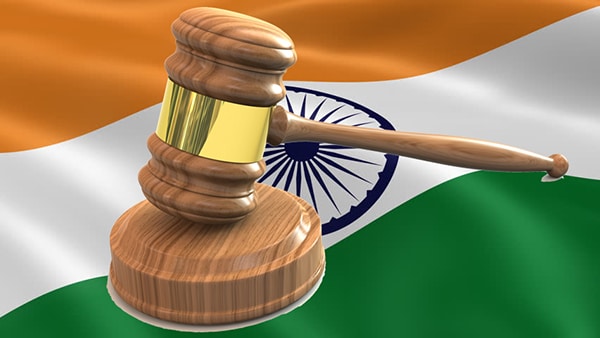 Online Gambling Laws in India
Sikkim is a noteworthy mention as it's the only state that's moving forward with online casino regulation.
In 2008, the state brought forth the Sikkim Online Gaming Act. This allowed online casino games such as Super Pan 9, Keno, Backgammon, Chemin-de-for, Baccarat, Poker Dice, Poker, Casino Brag, Bingo, Punto Banco, Pontoon, Black Jack and Roulette to be played by Indians for real money. Moreover, the powers-that-be decided to start issuing licenses to offshore operators and invite them to set up shop right inside the state.
People living in other Indian states weren't so lucky. They were allowed to play games of skill even in the event of making money but are restricted from playing games of chance of any form.
To complicate things, the Information Technology Act was introduced in the year 2000 and issued a few guidelines regarding proper online activity. Though there wasn't any mention of betting or gambling, India's Courts had varying interpretations on what constituted legal activities.
There are two states that specifically mention online gambling. The Maharashtra state, under the Bombay Wager Act explicitly makes online casinos illegal, while in Sikkim the government authorities now had the power to issue licenses to online casino operators.
It's important to note that while all these laws are set, no one has been prosecuted for playing in an online casino or gambling site as of yet.
Are Online Casinos Popular in India?
People love to bet on games of chance, and India is no different.
In fact, India is the cradle of some of the greatest games and sports ever known, from Chaupur and Pachisi to Ludo, Carrom, Polo and Snakes and Ladders. When the British started colonizing the country, horse racing and cricket were the most popular games, and betting soon followed.
Gambling became so widespread and disruptive that the government created the infamous 1867 Public Gambling Act. Then, provisions were made for excluding lotteries, horse racing and rummy.
Online casinos in India started gaining popularity in the 90s, when the internet gave many eager Indian players the ability to gamble without having to set foot in a brick-and-mortar casino and pay entrance fees. Fast forward to the 21st and more Indians are going online to play their favorite games of chance using real money.
How Can Indians Gamble Online Legally?
So far, we know that Indians can play games of skill and not games of chance, but that's exactly where the confusion lies.
Games of skill and chance are so closely interconnected that it's quite hard to differentiate between them. You could be playing a game of both skill and chance depending on the rules and mechanics. A good example would be Chausar, which incidentally is a favorite game among the people of India.
Almost all online casino games require a degree of skill in order to gain a higher chance of winning. Poker requires players to craft the best hand out of the cards that were given to them. Blackjack wasn't just chance, you had to gauge whether the next card will put you over the limit, or else lose the pot. Rummy was declared a game of skill during a lengthy court discussion when the 1867 law came into effect.
The Public Gaming Act didn't make any mention of online gambling as it was decades after the technology even became available. Per state, the 1976 Diu, Daman and Goa Public Gambling Act allowed slot machines to be played in 5-star hotels. Then in 1990 the same law allowed offshore casinos to operate with permission from the government. In 2002 and 2007 Sikkim brought its own gambling laws into play.
So, if Indians wanted to gamble in a traditional casino, they would have to travel to any of the legal states, pay the entrance fee and give the machines a few spins. But if you were to, say gamble online in casino sites, you'd need to find legal betting sites in India that were located offshore.
Offshore Casino Sites
The government in India doesn't hand out licenses for Indian online casinos and gambling operators, but neither are there any specific laws or regulations regarding online casino websites. Therefore, it's probably safe to say that any Indian, regardless of where he or she lives, can pull up their favorite India casino online and play any of the available games.
Sikkim is the only state that has clear legislation regarding online gambling, but hopefully others will file suit. In October 2014, Sikkim authorities have issued the first online gambling operator license to Future Gaming Solutions Ltd., which means that the entity can offer gaming services and real money online betting to those interested.
Perhaps the biggest hurdle for Indians is finding a reputable online gambling website that can allow them unfettered freedom to play with games using real money. International operators that have been granted licenses by the MGA or the UKGC seem to be the best ones at the moment.
A quick online search of the top online casinos will show you whether or not that site accepts Indian customers or clients outside their area of allowed operations.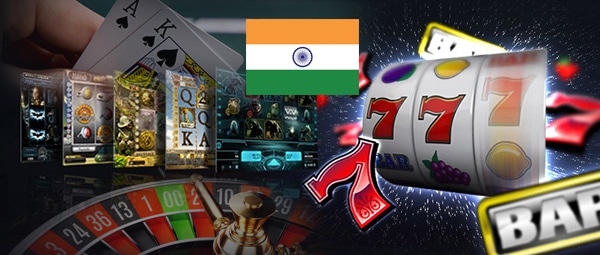 Real Money Games for Indian Players
Gambling enthusiasts who make the transition from brick-and-mortar casinos to online may have a difficult time finding a reputable site. A good site that can offer some top online real money games in India. To solve this problem, we review some of best Indian casinos that are 100% legit, safe and fun to play in.
While it's true that there are good Indian online casinos out there that offer real money gambling, chances are that they don't provide players with the best environment. Our online review site makes sure that all the important aspects are covered before we recommend them. In our opinion, the best online casino websites are those who offer a wide variety of games that are mobile-friendly and offer unique bonuses that will keep you playing. More importantly, online gambling portals must have features that Indians are looking for in a legal betting site with a secure environment. The ability to accept and pay out Rupees (although not a necessity) and a license lead to peace of mind knowing that the games are fair, and your money is safe.
Thankfully, Indian players can look forward to a wealth of gambling options online, including their favorites: online slot machines, blackjack, online roulette, poker and more. In fact, Indian players have access to some of the best casino games with highest payouts.
We've played each sites' games and verified the trustworthiness of these platforms so you can look forward to a more enjoyable experience. Moreover, our recommendations include gambling portals that offer great RTP rates so you can play on for longer.
Live Dealer Casinos for India residents
The future of virtual casino games is making it look like you're playing at a real casino. Live dealers are available via stream, and live casino games are becoming more and more popular. Social interactions are now becoming more tangible and thus players can experience the hubbub as they roll the dice, arrange the cards or spin the wheel. More importantly, you're playing against the same odds as that of a land-based casino. For example, playing live online roulette real money India in a live casino would be just like standing at the table and watching the ball land.
Players from India can enjoy playing mobile casino games as apps in their iOS and Android devices. These are optional platforms. However, almost most online casinos have optimized their games to look just as good on the mobile screen. This means you can start gambling for real money anytime, anywhere with a smartphone.
Can Players from India Receive the Casino Bonuses?
Online players from India can enjoy just as many bonuses as most other countries. When online casinos accept India residents, it usually means they are privy to the same bonuses as any other player. This can depend on casino of course. You will see what is available to you upon signing up and before you deposit real money.
One thing to note however, is that the casino games online available to the India player do often come with some form of wagering requirements before you can withdraw the bonuses. This is standard and applies to pretty much every casino bonus online. For example, if it is a free spins bonus, then you often must play-through your free spins winnings before being able to withdraw any real money. This is common practice though and not limited to Indian gamblers.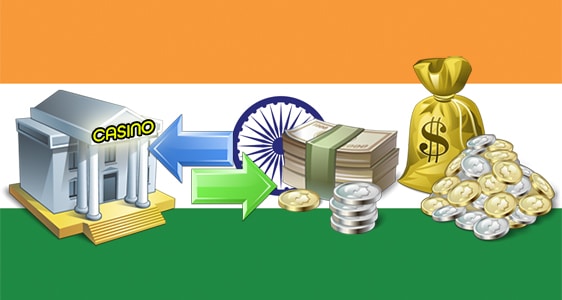 Payment Options for India Players
Most internet casinos will have a plethora of universal payment options. However, it's often better to make the deposit using rupees if you're just starting out or trying a new casino site. This is not compulsory of course. It just comforts the newer player. Banks and eWallets offer currency conversion so it makes little difference overall.
On a side note, online casino players can look forward to welcome bonuses, something that's rarely offered in land-based gambling establishments. Simply make the required deposit and you'll see a nice boost of free cash in your balance. When you see the bonus in Rupees then it's a sign that they cater to the Indian market. Although they can still cater without this.
All reputable online casinos may accept direct bank transfers and major credit or debit cards. They also offer e-payment solutions such as eWallets, PayPal and even cryptocurrencies.
One problem that a lot of Indian gamblers are facing is the lack of deposit options via credit card. To combat this, you can make use of an e-wallet platform such as Skrill or Neteller. Indian players can also benefit from quick transaction times, zero transfer fees and complete anonymity. These online payment tools allow you to switch to Rupees anytime with no problems at all.
There are other anonymous payment options, including paying in cryptocurrencies such as Bitcoin for added security. All of our recommended Indian online casinos will have a method for everyone as well as offering fast payouts and often instant withdrawals.
Do Players Need to Pay Taxes on Gambling Winnings in India?
The quick answer to this concern is yes, you will need to pay taxes on all your winnings.
This includes winnings you get on land-based casinos, on hotel slot machines and when you win money by gambling on online casino websites. Under the Section 194B of India's Income Tax Act, Lotto winners must file taxes on prize money when it exceeds 10,000 rupees. Report your winnings for the year instead of when you win at the casino and claim your prize.
Taxes start when you take home in excess of 10,000 rupees. However, this shouldn't be a problem for casual gamblers. Also those who'd want to spin the slots every now and then.
Conclusion
Betting real money on online games is a luxury we now have, thanks to the proliferation of the internet and smartphones. Indian players can take part and gamble in top casino sites available on the web. But they'll need to exercise caution and play only on casino portals that cater to their country. Enticing welcome bonuses and secure payments are just some of the features that make for an excellent India online casino. Our list of casinos in India will eliminate any need for concern though.
The future of India's gambling laws is bright. In Goa, 5-star hotels are allowed to run slots games, which lead to more tourism dollar. Other states, including Sikkim are following suit. Soon, the old gambling restrictions will be updated and lawmakers will become more accepting of gambling as a cultural and social necessity. There's no doubt that we'll see clear amendments on what Indian players can and cannot do in casino sites.
Have fun and play safe!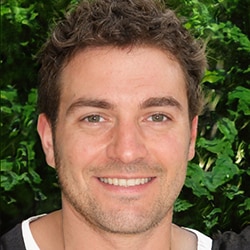 Dave is a gambling enthusiast who boasts of two decades of experience. His writings not only unravel the intricacies of online casino games but also explore the psychology behind betting. Dave's commitment to responsible gambling shines through, making every wager a mindful choice for players seeking a thrilling yet balanced gaming experience.