As mobile devices become increasingly powerful, online casino players are finding it more convenient to play games from their mobile devices
Last Updated on June 10, 2022 by Dave Hall
As mobile devices become increasingly powerful, fast internet is now readily accessible, online casino players are finding it more convenient to play games from their mobile devices, than laptops and desktops.
Gaming Access from Smartphones
Mobile devices such as smartphones and tablets allow gamblers and gamers to access their favorite games at home, during breaks at work, and even on transit. For casinos, and other gaming service providers, this trend is forcing them to shift to mobile first gaming platforms.
Players Spending Habits
What is even more interesting is that players aged 45 to 55 years, spend more money than players aged between 18 and 45 years. Furthermore, those who use iPhone spend more than Android users.
According to a report by NPD Group as reported by CNBC.com, a platform that allows users to opt for data tracking, those who choose Apple spend more on almost all games. The findings apply to both in-app purchases, and premium games.
In in-app purchases, users download the games free, and then pay to access premium features and benefits. With premium games, users pay for the games off the bat to access all premium features.
Among the most popular games on both Android and iTunes, are "Candy Crush Saga" and "Clash of Clans. However, the "Game of War – Fire Age" had the highest average spend per user, as at the time of the study.
iPhone users on average paid $398 for it, which is more than double the $165 that Android users paid on average, for the same game. The report by NDP attributed the disparity to iPhone users' higher income levels.
The trend is the same across all other gaming apps, where iPhone users spend on average $56.24 on in-app purchases, compared to $52.78 for Android users.
Why iPhone Gamers Spend More
Liam Callahan, a gaming and gambling analyst at Checkout Tracking, attributed this trend to Apple users' higher income levels.
And since online gambling is still illegal in many states, many users opt to pay for gaming features, or access to higher levels, even though they don't get any financial rewards for any winnings.
In that regard, gaming providers are moving away from paid games, in favor of free-to-play games, where they can upsell the games' features and levels, to players who show more interest in them.
For instance, the most popular online slot game during the period of NDP's study was "Big Fish Casino." The game is a virtual slot casino that Android users can play using free credits, which are gifted when they open the game.
Once they run out of the free credits, they are required to buy more to continue playing the game. Every single dollar users spend goes to the company, because it is illegal for them any cash prizes or payments from online casinos.
For now, the credits users pay or win as they play are not redeemable for cash, and they have no real value to the players, apart from advancing their access to Big Fish slots.
How Gaming Companies are Monetizing US Gaming Market
However, since the company is profiting from the credits they sell, they have categorized users according to terms used in the casinos industry. Those who spend the most in credits are whales, intermediate spenders are dolphins, and the frugal spenders are minnows.
"Game of War" is one of the leading games where casinos are getting as much as 90% of their revenue from "Whales," where one player spends up to $25 a month on playing credits.
But not all games attract unequal spending from players. For instance, a game such as "Simpsons Tapped Out" attracts an even spending among the three groups.
Good News for US Online Casino Players
The good news for players is this trend of offering credit-based games, may not continue for long. In states such as Pennsylvania, New Jersey, and West Virginia where online casinos are legal, players can play, win, and withdraw their winnings.
Software providers such as iGaming have already received online casino gaming licenses in the three states, which allow them to offer over 140 games. These online casino games will include video poker, the state's progressive jackpots, and slot games, among other popular casino games.
Users will be able to access the games from their iOS, and Android mobile devices, and of course their desktops.
One of the casinos offering iGaming games has a $25 in-house signup bonus for players, to jumpstart their playing, and a further 100% deposit match up bonus, of up to $1,000, to encourage them to explore more games.
We hope to see this trend continue with other gaming providers, as the US opens up its online gaming and gambling market. And just like other legal online casino markets, the states have put in stringent measures to control problematic gambling, which is a good thing for all.
Among those measures online casino operators have to put in place are age restrictions, and tracking and limiting users spending, as well as offering self-restriction tools, for problematic gamblers.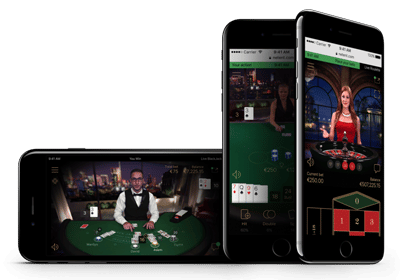 New Smartphone Technologies May Spur Growth
With the launch of 4G and 5G technologies, live gaming from mobile devices may become a regular offering. That will make high-end gambling readily available to average gamblers, and increase the value of the global gambling market.
As of 2020, the gambling market is valued at $79.5 billion, but industry experts expect by 2030, it will have surpassed the $250 billion mark. The 2019 mobile gaming revenues topped $11.82 billion, which was a 24% increase from the previous year.
The growth may be sparked mainly by the increased accessibility of betting and gambling offerings from mobile devices. Currently, mobile access to online gaming platforms is around 42.6%, and we estimated it might increase to about 70% in the next five years.
The current legalization trend of online gaming platforms in various jurisdictions around the world, is also expected to play a major role in that growth.
The legalization is driven partly by the need to increase state revenues, and the need to prevent the proliferation of online gambling black markets.
However, not all countries are loosening the noose around online casinos. Latvia for instance, has recently introduced stringent measures targeting online casinos, and brick and mortar casinos.
Their argument is that the isolation during the pandemic may drive more people to gamble more, resulting in more cases of problematic gambling.
However, that has not been true where countries have opted to legalize online casinos in the recent past, or even in countries where online casinos have been legal for some time now.
The Future of Mobile and Online Casino Gaming
There is no stopping the growth of online and mobile platforms, as the preferred choice of access of online entertainment. This is obvious from the 117% growth that online casinos experienced between 2012 and 2018.
This happened as more users switched from using their desktops, to using their smartphones. Overall, users can expect to get more online gaming offerings, directly from their mobile devices, especially smartphones.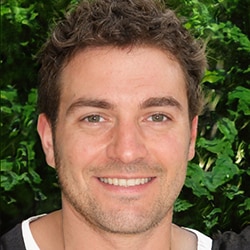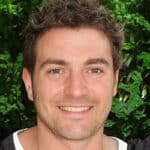 Dave is a gambling enthusiast who boasts of two decades of experience. His writings not only unravel the intricacies of online casino games but also explore the psychology behind betting. Dave's commitment to responsible gambling shines through, making every wager a mindful choice for players seeking a thrilling yet balanced gaming experience.