Delaware generated a record $1.25 million in July, and then broke that record in August generating nearly $1.3 million in revenue.
Last Updated on September 16, 2023 by Dave Hall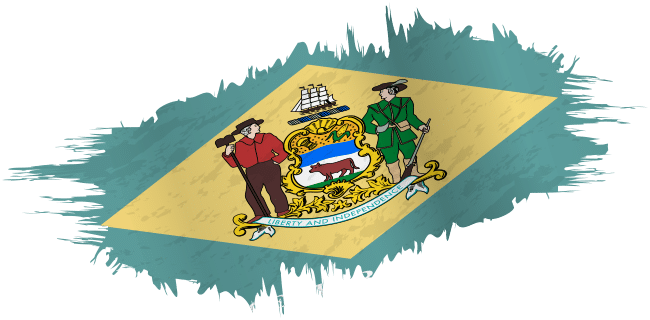 Delaware set a revenue record in July. The Diamond state generated a record $1.25 million in July, up from April's record high of $1.22 million. It broke that record in August after generating nearly $1.3 million in revenue.
That was a 3.5% increase from the $1.25 million generated in July. It again registered a new high in September after it generated revenue of $1.31 million. The September revenue was a 1.2% increase over August. Furthermore, the August iGaming handle was $36,826,483, which was its fourth-best in the last 12 months.
And it bumped June's casino handle of $34.96 million out of Delaware's top five.
However, August's handle was 6.5% lower than July's nearly $39.4 million. Delaware's July handle had also set a record.
According to the Delaware Lottery's revenue reports, as of September 2022, the top three months were from 2022. Only fourth-placed May 2020, which generated $1.13 million, made it to the best five performing months.
Delaware's iGaming August Revenue Summary
Delaware Park Casino collected $15.8 million in bets, making it top in the state's iGaming handle for August. Bally's Dover collected $12.1 million in bets to make it to the second
And Harrington Raceway and Casino collected bets totaling $8.9 million to claim the third position.
In revenue generated, Delaware Park topped again with $558,272. Bally's Dover came second with $412,044, and Harrington third with $326,657.
Online poker revenue for the month was $37,169, while online table games generated $221,330. Online video lottery games generated the most revenue, accounting for $1 million.
The consumer spending on online video lottery games was $21.8 million.
Sports Betting in Delaware
In sports betting, players wagered $2.9 million for the month. That was a 40.8% drop from the $4.9 million generated in the same month in 2021. However, it was 7.4% more than July's $2.7 million.
The casinos also maintained their rankings in terms of the revenue generated. Delaware Park Casino was top with $162,795 in revenue after collecting a $1.4 million handle.
Bally's Dover came second with revenues totaling $101,243 from an $837,814 handle. Harrington Raceway was third with $54,472 in revenue from player bets totaling $448,645.
Delaware Online Casino Revenue for September
Delaware Park Casino was the state's top casino in September after generating $540,374. Bally's Dover was in the second position with $476,790, while Harrington Raceway and Casino came in third with $295,042 in revenue.
September was the state's second all-time high after it generated a $37.95 million handle. July remains the state's all-time high month in iGaming with its $39.4 million handle.
September's handle of $37.95 million exceeded August's $36.83 million by 3.1%.
Delaware is one of the six states that have legalized online casinos. As a result, its residents or any other visitor anywhere in the state can wager in its online casinos.
The other states are Connecticut, New Jersey, Michigan, Pennsylvania, and West Virginia.
Sports Betting Handle and Revenue
The September sports revenue was higher by 410% after the state collected $2.9 million, against August's $0.546 million. As a result, the total handle for September was $8.94 million, up by 208.3% from August's $2.90 million.
However, all the wagers were placed in the local casinos. The state is yet to legalize mobile sports betting. However, Delaware residents can travel to nearby states such as New Jersey and Pennsylvania to place bets online.
Maryland is also planning to legalize online sports betting soon.
Delaware only allows players to place sports bets in person in its three land-based casinos. Players can also buy parlay cards in convenience stores and other retail businesses. However, the cards are only available during the football season only.
Delaware Online Casino Revenue Outlook
It appears that Delaware's online casino revenues are stabilizing. While September set a record, it did not exceed July's online casino revenues.
That may change if the state decides to legalize online sports betting. However, revenue from casino games such as table games, video slots, and poker is likely to level off.
For now, online casinos in Delaware can still generate more record revenues. However, that is more likely to happen if they do not limit themselves to the state's residents.
On their part, players can continue enjoying access to their favorite online casino games. And as icing on the cake, the Delaware Council on Gambling Problems is always ready to help. It helps players with gambling problems recover. Families of victims can also contact it for help.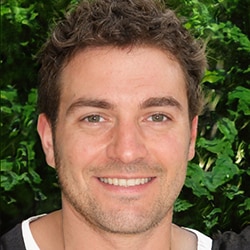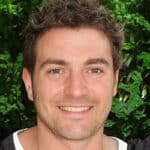 Dave is a gambling enthusiast who boasts of two decades of experience. His writings not only unravel the intricacies of online casino games but also explore the psychology behind betting. Dave's commitment to responsible gambling shines through, making every wager a mindful choice for players seeking a thrilling yet balanced gaming experience.