A look into how Indiana could soon legalize online casinos, the revenue generated, and the implication on responsible gambling
Last Updated on October 27, 2023 by Dave Hall
Online casinos are legal in states such as Michigan. However, Indiana residents do not have to travel there to play real-money online casino games. Instead, most place their bets right in Indiana, thanks to cyber casinos.
Hundreds of offshore gambling sites now operate online casinos where anyone can play with real money and win or lose. Players can access these cyber casinos using a virtual private network to avoid state prosecution.
Legal Online Casinos Could Generate Millions and Protect Players
Sen. Jon Ford's Online Casino Bill
That is why elected leaders such as Sen. Jon Ford, a Republican from Terre Haute, are pushing to have online casinos legalized in Indiana. At the beginning of the year, Ford authored a bill to legalize online casinos.
The bill proposes to have Indiana casinos and racetracks operate online casinos.
While commenting on the bill, Ford said it was time to speak honestly about affairs in the industry. He said that Indiana residents are already accessing online casinos right here in Indiana.
Online Casino Accessible in Indiana
And that means, theoretically, iGaming is already active in Indiana. And what remains is for the legislature to regulate it, as it did with sports wagering. The idea is for the state to lure gamblers away from the black market.
Many elected leaders, industry lobbyists, and casino operators are pushing to legalize online casinos. They argue it is better to have brick-and-mortar casinos host interactive online gambling than lose those revenues.
And by doing that, the state can benefit from hundreds of millions of dollars in revenue annually. Currently, a significant amount of those revenues end up in the hands of unlicensed online casinos.
Indiana Projected Online Casino Revenue
The lobbyists are also using a recent study to support their claim. The study found that online gambling would not cause the state's 12 state-sanctioned casinos to suffer revenue losses.
The study's findings are impactful from an economic perspective. That is because Indiana casinos currently pay millions of dollars in annual taxes. For instance, in 2021, Indiana made over $691 million in taxes from its brick-and-mortar casinos.
The $691 million was a 19% increase from the $583 million the state collected in 2021. That is according to Indiana Gaming Commission's earnings report published in September 2022.
If the state legalizes online casinos, they could add to the total.
According to the study, Indiana stands to make $392 million to $883 million in taxes within three years. The Indiana Gaming Commission funded Pennsylvania-based Spectrum Gaming Group LLC to do the study.
The study's revenue findings were based on what other states are generating from taxing online casinos.
Matt Bell, President Casino Association of Indiana
Matt Bell, the president and CEO of the Casino Association of Indiana, acknowledged that the study mirrored their views. He said that online casinos are a viable industry in Indiana. And that its existence will not cannibalize business from brick-and-mortar casinos.
As of the writing of this article, six states have legalized online casino games fully. The six allow online casino games that range from online card games to virtual slot machines.
Those six states are New Jersey, Pennsylvania, West Virginia, Michigan, Connecticut, and Delaware. Nevada is not on the list because it limits online gambling to online poker only.
All indicators now point to Indiana moving to join the few states that have fully legalized online casinos.
Indiana – Second State to Legalized Sports Betting
In 2019, it became the second state after Montana to legalize sports betting. That is after the Supreme Court struck down the Professional and Amateur Sports Protection Act of 1992. The Act effectively outlawed sports gambling under state law.
Within three years and four months after Indiana legalized sports gambling, Hoosiers wagered over $4 billion. And according to the Indiana Gaming Commission, the state collected over $62 million in tax revenues from wagers.
Proposed Online Casino Licensing Model
If Indiana moves to legalize online casinos, it is likely to use one of the three basic models most states are using. That is the closed model, the hybrid model, or the open model. Existing casino operators prefer the hybrid model.
In the open model, any company can get a license to offer online gambling in Indiana. With the closed model, the state issues a license to a limited number of state-owned casinos.
The hybrid is a compromise of the two models. It allows existing land-based casinos to collaborate with third-party online casino providers through revenue-based license agreements.
The license agreements or "skins" protect existing casinos from possible revenue losses.
Indiana's land-based casinos use the hybrid model to partner with leading sportsbooks such as DraftKings and FanDuel.
Full House Resorts' Chief Development Officer Alex Stolyar
Alex Stolyar is Full House Resorts' chief development officer. He says they had invested a lot in brick-and-mortar casinos. Moreover, they hope online gaming will work through them, as it happened in sports betting.
Full House Resorts operates the Rising Star Casino located in southeastern Indiana.
However, this is not the first time there has been a push to legalize online casinos. For instance, Hoosier Lottery announced a plan to offer internet games in February. However, lottery ticket retailers opposed the move saying it would undercut ticket sales.
State Lottery Commission to Seek Lawmakers' Approval
That prompted Indiana lawmakers to intervene and stop the lottery's internet expansion plan. The lawmakers passed a law that further regulates the State Lottery Commission. The commission must seek lawmakers' approval before launching online ticket sales or gambling.
Ford declined to comment on whether they plan to reintroduce the issue next year. However, he said he expects the Indiana Gaming Commission's study to spur interest in the topic next year.
Most players who play online casino games are between 21 and 39 years old. And according to the state's report, the traditional casino industry has been struggling to attract this demographic.
Ford agreed with the report's findings, stating that casino operators, like every other industry, are pursuing this younger demographic. That is because younger generations prefer to do things from their phone whenever possible.
However, Senate President Pro Tempore Rod Bray is a bit reserved. He says it is too early to say whether the General Assembly will approve the concept.
Christina Gray – Executive Director, Council on Problem Gambling
Indiana Council on Problem Gambling's executive director, Christina Gray, also commented on the proposed legalization of online casinos. Her organization helps people struggling with addiction and their families. It also advocates for their rights and needs.
Gray said authorities should use a portion of the revenues to support gambling treatment and addiction services if Indiana legalizes online casinos. However, she does not take a position on the legalization issue.
Online Casinos to Boost Gambling Addiction Funding
She added that about 95% of all gamblers do not suffer from the adverse effects of problem gambling. The council is there to advocate for the about 5% that often get addicted. Furthermore, she believes legalizing online gambling will put many younger people at risk.
She said that legalizing online casinos targets those who may not go to land-based casinos. Therefore, it increases the chances of more people becoming addicted.
The current bill proposes that over 3% of the revenue should go to such programs. But Gray hopes lawmakers will consider allocating a larger proportion of the revenue to help those struggling with problem gambling.
Currently, the state allocates $1.8 million towards the treatment and prevention of problem gambling.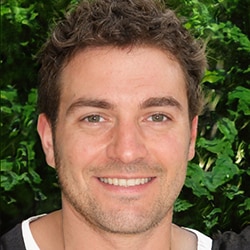 Dave is a gambling enthusiast who boasts of two decades of experience. His writings not only unravel the intricacies of online casino games but also explore the psychology behind betting. Dave's commitment to responsible gambling shines through, making every wager a mindful choice for players seeking a thrilling yet balanced gaming experience.