Learn about the details of Thomas Ward's 4th place finish in a poker tournament at the WSOP. You'll also find out how you can play at this poker tournament series.
Last Updated on June 10, 2022 by Dave Hall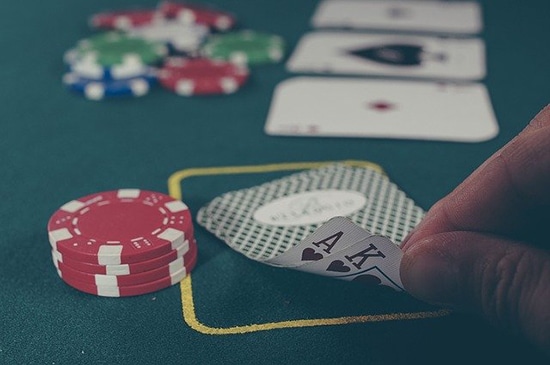 Did you now that Thomas Ward, a Kiwi you've probably never heard of before, came 4th at the WSOP (World Series of Poker). The prize was $1.35 million and that's a staggering NZ$2 million. That's a huge amount of money for anyone and you'll learn more about the feat in this article.
This story is an example of how anyone can win a huge amount of money in a poker tournament. Poker tournaments with massive fields of players create enormous prize pools. Therefore, the life-changing sums of money can be won by amateurs and professionals alike. It gives motivation to the average person that they too can win sums of money they would never dream of.
What is the WSOP?
Thomas Ward came 4th in a tournament at the WSOP, but before we go into the details, let's take a look at what the series is about. The WSOP is a series of poker tournaments held in Las Vegas every year. It is the biggest event on the poker calendar and usually takes around a month to complete. This year because of the pandemic the tournament series was held online.
The series draw a huge numbers of players, which means you'll find professionals and amateurs at the tables. The saying goes that you can learn the rules of poker in just 1 day, but it will take you a lifetime to master it, because it's one of the most complicated skill games, which is constantly growing in popularity. This is why even many online casino platforms ( New Zealand ones as well ) have added poker casinos to their game selection (as reported by this page) so fans can master and enjoy the game. WSOP result is massive prize pools with tables that are generally called "soft". This means they are not hard to beat and if you have a good strategy, then you can usually make money playing WSOP tournaments. 
However, when the fields are so big the variance increases too. This means it will take a long time to win a tournament because there are so many opponents to beat. There are a few games on that tournament calendar which are less popular such as 7 Card Stud and 5 Card Draw. Those fields are smaller, which gives people a better chance of making the final table.
An overview of Thomas Ward's achievement
He came 4th in a WSOP tournament, which had a buy in of $5,000 – that's a lot of money. Also, the number of players in the tournament was 5,802, so the total prize pool was a massive $27.5 million. Thomas did not win the tournament and only came 4th, but that was good enough to get a payout of $1.35 million. If he managed to come within the top 3 spots, then he would have won a lot more money. 
The way poker tournaments work is that the prizes are paid out to the top 10% of the field, roughly speaking. However, the majority of the prize money goes to the final table, which is typically the last 9 or 10 players. Sometimes on the final able players may decide to stop the action and split the remaining prize money. It's a way of reducing the gambling side of the huge sums of money available at the final table.
Who is Thomas Ward?
You can check the poker career of Thomas Ward for yourself and you'll see that before this big win he only got a few before. However, they were not anywhere near the size of this payout. He won in 3 other tournaments and the amount did not go above $10,000 if you put them all together. 
Therefore, it seems as if this poker tournament win came out of nowhere, but that is a common theme at WSPO. Every year new players turn into millionaires by the time they leave the event. The hudge player fields mean that anyone can win and take home the big prizes. Even a beginner with hardly any skills can get lucky and win. 
As you see from this tournament, you don't have to get the 1st place finish to secure a big payout. It should motivate regular online poker players that they can also achieve massive payout wins if they stick with the game for long enough.
How do you play a WSOP tournament?
There are many ways that you can compete in a WSOP tournament. Even if you don't have the $5,000 to invest that Thomas Ward had, you can get around the problem with a bit of patience. Here are common ways you can play in the same WSOP tournament and win too:
Direct buy in

: this is the simplest way of getting into the tournament. You get your credit card out, head over to the cashier and deposit the required amount of money to play the tournaments. 

Satellite tournaments

: you can win a ticket by taking part in a satellite tournament. These are at a fraction of the cost and the payout is not money but tickets into the target tournament. They are popular among players that cannot afford to play the target tournament, so it's their way of getting a chance. Famously Chris Moneymaker won a satellite tournament for the WSOP Main Event and managed to win it. That was one of the reasons why online poker exploded at the start of the century. 

Build your bankroll

: you could slowly

build your bankroll

to the required amount by winning many small tournaments at your online casino. Eventually, with a lot of patience you will build up the money required for the more expensive WSOP tournament. 
These are a few popular ways that you can also play at the WSOP, which is an experience to remember. The event in Las Vegas attracts players from around the world and is the highlight of the poker calendar.
Final thoughts
Before reading this article you probably never heard of Thomas Ward, but now he is one of the most successful poker players from New Zealand. Overnight success stories like this is not uncommon in the tournament poker world. 
Do you want to be the next Thomas Ward and hit a big payout? To increase your chances you'll need to practice by playing poker tournaments and developing your strategy. Eventually you'll get a chance to play in a big tournament. Implement what you have learned and you may be the next Thomas Ward.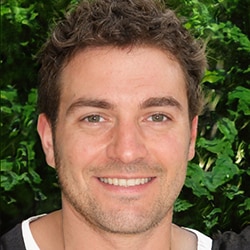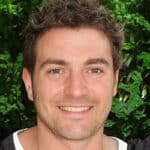 Dave is a gambling enthusiast who boasts of two decades of experience. His writings not only unravel the intricacies of online casino games but also explore the psychology behind betting. Dave's commitment to responsible gambling shines through, making every wager a mindful choice for players seeking a thrilling yet balanced gaming experience.