Last Updated on October 10, 2023 by Dave Hall
The five factors to consider when choosing low wagering requirements casinos are wagering multiplier, eligible games, time limit, maximum cashout, and casino reputation. These five factors determine how you may easily clear low wagering requirements and cash out.
Wagering requirements are the number of times you have to wager your bonus amount before you can withdraw your winnings. Let us say you claim a bonus with 20x wagering requirements and you receive a bonus of $100. For you to withdraw the bonus and related winnings, you have to wager $2000.
Read on to learn how to choose the best casino with low wagering requirements, by considering five factors only.
How do I choose the best casino with low wagering requirements?
Wagering requirement multiplier
The wagering requirement multiplier is the number of times you need to wager your bonus amount to cash out the winnings. The high multipliers put you at risk of losing the bonus amount. And the lower wagering amount gives you a chance of keeping some of the bonus amount.
A lower wagering requirement means you spend less money to unlock the bonus cash. Therefore, use the multiplier to calculate how much money you need to wager, then decide if you have a budget to meet that requirement. If you do, then you can claim the low wagering bonus.
Bonus wagering contribution
Not all games contribute to wagering requirements fully. For instance, slots may contribute 100% to wagering requirements, while table games may only contribute 10%. Therefore, you need to wager more money on table games than on slots, to meet wagering requirements.
If your focus is to meet wagering requirements as fast, then consider playing only games that contribute 100% towards wagering requirements. But you may want to play for longer and win more money along the way.
In that case, games such as table games that contribute partially to wagering requirements, and have lower volatility are the best.
Eligible bonus wagering games
Some casino games do not contribute to casino wagering requirements, and if you play them, then you void the bonus. You may read the bonus terms and conditions to find out the games you can play with the bonus funds.
Moreover, take note of all the games the casino has excluded from bonus wagering so that you do not accidentally play them. If you play such games, you may lose your bonus winnings. You will find that most casinos exclude live dealer games and progressive slots from using bonus funds.
Bonus wagering time limit
Bonus funds have a time limit within which you have to meet wagering requirements. This time limit includes the activation period and the wagering period. If you are eyeing a particular bonus, then check the terms and conditions to see the validity period of the bonus funds.
Most bonuses provide wagering periods of between 3 days to 30 days. Choose a casino that provides you with favorable bonus wagering periods.
Check the bonus terms to check the time limit, and then start wagering immediately to meet the requirements within that period. I recommend that you activate bonuses that give you at least 7 days to wager the bonus funds and meet all requirements.
Maximum bonus cashout
Some bonuses with low wagering requirements may have a maximum cashout amount. With such bonuses, you can only withdraw a certain maximum amount of money from your winnings. Therefore, after you meet the wagering requirements, you will only withdraw the set bonus winnings, and keep wagering the rest of the bonus winnings.
For most players, that makes such a bonus unattractive. Having a maximum bonus withdrawal limit in place restricts you from accessing all winnings.
A casino's online reputation
When choosing a casino with low wagering requirements, it is important to choose a reputable casino. A reputable casino is licensed and regulated and has a good track record of paying out players. Avoid casinos that have numerous strong negative reviews on different platforms.
Avoid casinos where many gamblers claim the casino withheld their bonus winnings. Do the same for casinos that refuse to complete the account verification process after a player wins with bonus funds. Such a casino is unlikely to pay you your bonus winnings.
How to choose a reputable low-wagering casino
When you choose the best low-wagering casino, read its online reviews, verify the status of the casino's license, and check if the casino has a good record of paying out winnings to players. That is how you choose the best casino with low wagering bonuses.
Learn what other players are saying about their experience at that casino, especially about bonus winnings and withdrawals. Find out if other players were happy with the casino's bonus wagering requirements. If most of the comments and reviews are positive, then choose that casino.
You also want to choose casinos that are duly licensed and regulated. Casinos publish their license number in the footer section of the websites. You can use that number to verify the casino on the issuing authority's website.
What you need to check is the casino's website address and name. Make sure they match with the ones listed under that license number, on the issuing authority's website.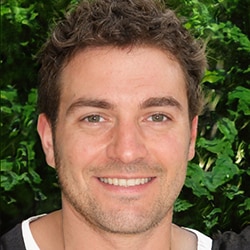 Dave is a gambling enthusiast who boasts of two decades of experience. His writings not only unravel the intricacies of online casino games but also explore the psychology behind betting. Dave's commitment to responsible gambling shines through, making every wager a mindful choice for players seeking a thrilling yet balanced gaming experience.