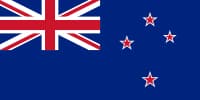 This is our page all about New Zealand online casinos. All the casinos you find here will accept Kiwi players with no problem. Feel free to read through each casino review to find out more. Or simply visit to discover why we consider these to be top online casinos for the country of New Zealand and it's residents.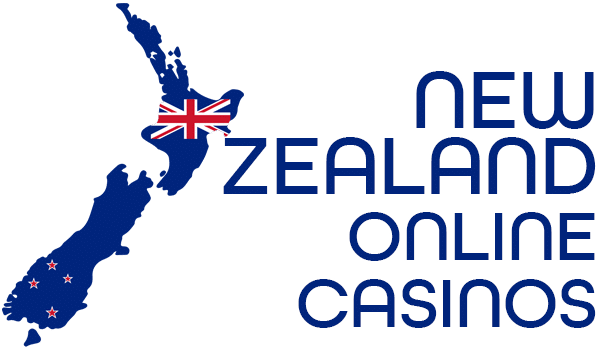 Introduction to New Zealand online casinos
Gambling is a global favorite when it comes to pastimes, and the country of New Zealand is no different. Kiwis can be found at racing tracks, bingo halls, high street betting centers and more.
Ever since the internet become popular, many people have moved from traditional gambling to experience the shiny, digital era of New Zealand online casinos.
While it's certainly appealing to those who want to bet in the comfort of their own home, the community is on the fence regarding the legality of gambling online in New Zealand. But fear not, as we'll address the most important questions so you can play your favorite games without worry.
Is Online Gambling Legal in New Zealand?
One of the major concerns Kiwis would like to know is if they can gamble on the internet without facing penalties. The short answer to this is, yes you can as long as the casino platform doesn't run in NZ.
In 2003, the government enacted the Gambling Act, which opened the floodgates of gambling in the country. The wording may be a bit confusing, as it says that 'remote interactive gambling' isn't allowed, but the fact remains that it doesn't touch upon gambling that are conducted outside the land.
This means New Zealanders can play on international casino websites. All residents can bet on their favorite casino platforms as long as the platform and servers are located outside NZ. The good news is that the biggest online casinos are located in Canada or Europe.
Online gaming can be addictive since you can play anytime you like as long as you have a device and a stable internet connection. As a word of advice, only bet money that you can lose without sacrificing your quality of life or basic needs.
Online Gambling Laws in New Zealand
Thinking of betting on New Zealand online casinos? Before anything else, it helps to read up on the most current legislation surrounding New Zealand gambling laws.
In New Zealand, all forms of gambling, even online-based ones are highly regulated. It goes without saying that a casino based in New Zealand is a definite no-no among Kiwis. Most of the country's regulations pertain to companies and entities found within the state's area. Strictly speaking, you should be able to gamble freely as long as the operator is located outside New Zealand.
The 2003 Gambling Act effectively replaced the 1977 Gaming & Lotteries Act and the 1990 Casino Control Act, which opened the way for online gaming casinos to get a foothold in the New Zealand market. It's worthy to note that the act itself helps those interested to determine whether a particular online casino platform is safe to play in or not.
The country doesn't have a gambling commission, and thus won't have licenses they can give out to those who are interested in setting up shop in the country. If you're browsing and searching for legal betting sites in New Zealand and come upon a site that boasts having a New Zealand gambling license, steer away. It's most likely an illegal website and not safe to play on.
If you're new to the game and need references and signs that show a respectable and legit online casino, take a look and see if the platform has the following credentials – UK Gambling Commission, Curacao Government or Gibraltar Government Commission, the Kahnawake Gaming Commission and the Malta Gaming Authority.
If you chance upon a website that has these certificates, then it's safe to say that you can play online casino games knowing that you're fully protected. These licenses prevent underage gambling and promote responsible gaming, as well as top-notch security and others.
Are Online Casinos Popular in New Zealand
The first taste of gambling in New Zealand came in the form of pokies. In 1987, slot machines were brought in and were stationed at bars and hotels inside charitable institutions. It became a hit, and soon Kiwis were regularly getting their gambling kicks with pokies. The government allowed this form of gambling, and it took off in the succeeding years.
Soon after, the parliament began considering other forms of gambling and started taking club applications, which led to the first-ever brick and mortar casino, ChristChurch Casino being established in 1994. Kiwis took to the addictive and exciting nature of gambling, and soon it grew to new heights. New Zealanders of legal age, i.e., 18 and above could bet on their favorite games and participate in bookkeeping activities with registered operators throughout the nation.
It was in the 90s, when the internet became prolific that people started taking to online casinos. In the 20th century, technology became commonplace and allowed people from all over the world to enjoy real money games on their smartphones and laptop computers. Old standbys such as pokies were played alongside new ones, including blackjack, poker and roulette.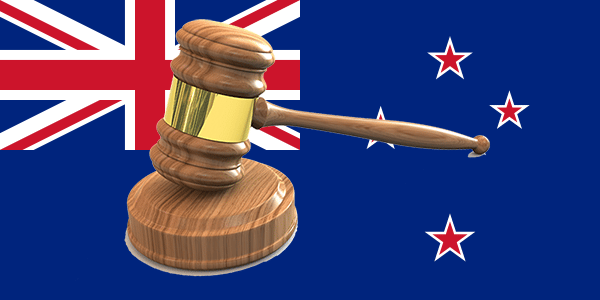 How Can Kiwis Gamble Online Legally?
If you're looking for a list of the best casinos in New Zealand, look no further. First, here are some legal brick-and-mortar sites Kiwis can play without worrying about legal repercussions.
Dunedin Casino
An all-in-one casino where you can enjoy more than 180 machines and table games, including Roulette, Blackjack, Baccarat and of course, pokies. There's a cafe and a Grand bar where you can eat contemporary cuisine and delicious dishes.
ChristChurch Casino
One of the first casinos established in New Zealand. There's a whopping 500-plus machines to choose from, and many other non-gambling entertainment. There's a bar, a cafe and restaurants for catering to your tastes, and live entertainment always playing at the Lounge Mashina.
SkyCity Auckland
Considered world-class by many Kiwis, SkyCity is located in Auckland and boasts a hundred gaming machines for your gambling pleasure. You can enjoy the many entertainment or stay in the 4 and 5-star hotels surrounding the casino.
SkyCity Hamilton
There's always live entertainment playing in SkyCity Hamilton. Choose from 23 table games, 300-plus game machines and numerous cafes, restaurants and bars. Up for wholesome entertainment with the family? There's 10-pin bowling games available here.
SkyCity Queenstown
Itching to play some Texas Hold'em, Midi Baccarat, Roulette and Blackjack? Skycity Queenstown should be your next destination.
SkyCity Wharf Casino
Known for having a good selection of unique table games and gaming machines, SkyCity Wharf Casino has live entertainment and the infamous Wild Thyme restaurant.
What about playing online?
Now, as far as the best online casino New Zealand is concerned, nothing is lost in the translation. Players get the same thrill and excitement as when they're playing online. Best of all, the perks, bonuses and rewards are all there! In New Zealand, the legal age to play at a land-based casino is 20; on the world wide web, that age is reduced to just 18.
Internet-based New Zealand casinos may offer a few more conveniences and features that aren't available in their physical counterparts. For example, you won't need to dress up or pay an entrance fee to start gambling. Simply pull up your smartphone, load the site up and place your bets for an evening of fun.
Ease of access can bring in more Kiwi casino players, as everyone has a mobile phone these days. The influx of new players make online casino establishments more competitive, and as such we're now spoiled for more choices than ever before.
A word of warning, though. Not all New Zealand casino sites on the web are legit, and some are posing while they scam the money out of honest players. It's better to check for proper licensing before you should even sign up or make your first deposit. The good thing is that the internet is a wealth of resource, so looking up what's real and what's not shouldn't take more than 5 minutes and a quick search.
Real Money Games for New Zealand Players
Kiwis looking for real money excitement should be able to get their gambling fix on recommended online casino sites. Visit the site, sign up using a valid email address and deposit some money to get started.
Some of them have the Instant Play feature, which allows you to dive right in without needing to install any software or app. More importantly, these platforms will have top-notch security and privacy to keep your money and data away from unauthorized individuals.
Pokies
Load money. Pull the lever. Wait for the symbols to align. Repeat. Who doesn't love the hypnotic motion of pokies? New Zealand is home to the pokies, as it's arguably the most popular form of gambling on both online and offline aspects. Themed play is one of the greatest strengths of slots, as you'll witness almost everything, from movies to games, genres and everything in-between.
Pokies on the internet may have a leg up as compared to the traditional machines. You can choose Classic 3-reels or spice it up and try out the latest, 5-reel, 248 paylines with progressive jackpots and more.
Betting
Sports betting has always been a part of the New Zealand culture. Here, the most popular betting platforms are Netball, Football, Cricket and Rugby Union. During wintertime, you can bet that all eyes are on the Rugby Union because of national identity; the same goes for cricket during the summer season.
Other Kiwis love to follow international sports scenes as well. As such, the best betting sites will have a varying selection to cater to every taste and whim.
Table Games
You can bet that all your favorite table games, including Roulette, Blackjack and Baccarat will be well-represented online. Due to higher internet speed, live casinos are available, which simulate being in an actual brick and mortar casino replete with live dealers and players.
Advancements in technology make everything better. Real dealers in live casinos can emulate that experience New Zealanders get when they go to a land-based casino. The demand gives rise to a number of options, e.g., Poker, Roulette and Blackjack may be played with other people in real time. Pull up your laptop and get ready to be immersed as you face off in a simulated setting.
Progressive Jackpots
Progressive jackpots offer a truly unique experience for online casino players. The premise of progressive jackpots is simple- a 'pot' gathers all the player's money as they bet, with chances of winning it all. Given the worldwide aspect of internet casinos, and jackpots that reach millions of dollars are quite common.
Casino Bonuses
Bonuses give players a reason to deposit more money and spend more time playing on a particular casino.
The biggest and best New Zealand casino sites will have amazing welcome bonuses and more that you can take advantage of and claim.
Redeeming them is simple and straightforward, and most activate the moment you put in your first NZD deposit. Meet the play requirements and you'll be unlocking more bonuses for a more immersive experience.
Some of the most common bonus mechanisms include cashback points, loyalty points, free spins, deposit matches and more. Most of the time you'll see the bonuses in either Euro, GBP, USD or AUS, but there are casinos that cater to the New Zealand crowd and offer bonuses in NZD.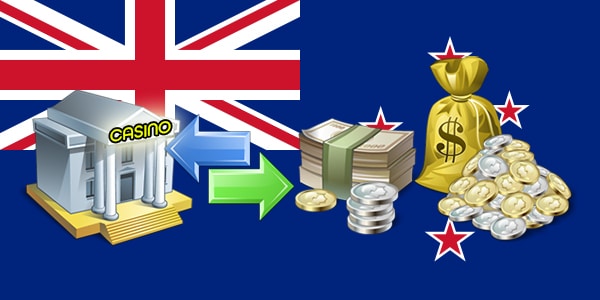 Payment Options for New Zealand Players
Kiwi players have three main deposit options – bank transfers, credit card or via e-wallet platforms. Most New Zealanders use e-wallet since payment posting time is quick and it has several security features that protect the player. E-wallet solutions include Neteller, Skrill, POLi, Paysafecard, BPay, Citadel and others.
Reputable New Zealand online casinos will have a number of deposit options that allow players to quickly get in and start gambling. The most popular e-wallet options are Skrill, PayPal, Neteller and others. You enjoy the security and anonymity of e-wallet without the risk of sensitive information falling into the wrong hands. Nowadays, some of the more progressive casinos accept Bitcoin and other cryptocurrencies. Overall, these payment methods allow players to receive same day withdrawals from the casino, so it is not only easy, but also very convenient.
Most players will certainly want to play using their national currency, the New Zealand dollar (NZD). The revenue department doesn't take any tax from winnings, which means Kiwis won't have to pay taxes on their gambling winnings. It's the casino's responsibility to pay taxes accordingly, a process that shouldn't concern avid gamblers. Most casinos we review offer NZD as a currency.
Conclusion
We hope our guide has helped you Kiwi players decide where to play and have some fun. There are so many casino sites online these days and it is our job to weed out the sites that are not so good and supply a list of the best and most repuatle to play at. It can be easy to be lured into an untrustworthy gambling site, so please avoid the fake and misleading casino reviews, play at the best and enjoy your gaming online. Have fun!