Even though we are not a dedicated slot game site, the team at Top Dog Casinos do like to play the slots. I mean, who doesn't like the thrill of hitting the bonus round, or the possibility of that progressive jackpot? It goes without saying that the slots are up there with the most popular games played around the world.
However, we still decided to review and list a selection of our favorite games. The games that we feel are the most enjoyable to play and provide the best entertainment.
We prefer slots that offer the chance of some sort of bonus round, like hitting 3 scatters and landing multiple free spins. You can also win extra free spins during the free spins! Or there's activating a random bonus feature where you can win big at the click of a mouse button.
Plus, almost every slot player has heard of progressive jackpot games. This is where the jackpot just gets bigger and bigger, sometimes into the millions, until it is triggered by one lucky player. This could be anyone of course including you or one of us. It is these types of features that make a top slot game exiting to us.
Our Slot Game Reviews
We play and review most of our favorite top slot games. The only games that appear here will be at our recommendation. As mentioned already, Top Dog Casinos is not really a slots focused site. We focus more on the actual casinos reviews, news, tips and strategies. Therefore, the only games you will see here are selected by us players who actually play them.
We also do not list slot games that we feel to be either not enjoyable, biased or unfair in any way. To put it bluntly, we do not list games just for the sake of listing games. This applies to all of our online casino reviews.
Many elements are taken into account with our top slot games. We assess the overall game itself, what's on the reels, bonus symbols, scatters, wilds and more. We look at whether the game offers bonus features, free spins, random features and the like.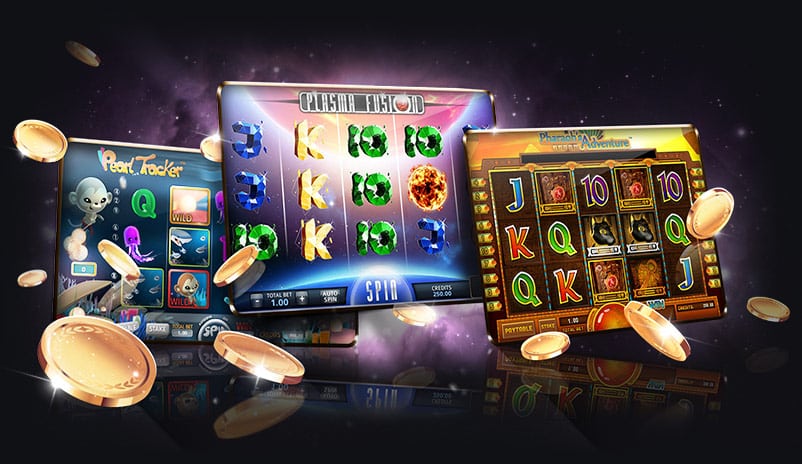 Top Slot Games should be FUN!
We feel that they are only classed as one of our top slot games if they pay back the percentage they say they will. Of course, you can never expect to win all the time, that is simply unrealistic. But what makes a game fun is that you should enjoy playing. You should expect to receive the bonus round from time to time. You may not win big with the bonus round every time, but it keeps it fun. And that is what playing online slot games should be. Fun, simple as that!
Just like traditional slot machines in a real land based casino, online slots should offer the same level of entertainment. The difference between traditional slot machine and online slots is obvious. For example, the unique atmosphere that you get at a real casino. However, in our opinion, the level of fun and enjoyment should on an even par.
Play Slots Online with our Slot Machine Tips
Every single slot game in our gallery above offers our insight on how to play that particular game. We describe all the possibilities within that game. By this we mean all the symbols on the reels and what they mean, what triggers the bonus rounds, free spins etc.
With our online slot reviews, we display with clear graphics and screenshots what symbol is what, and what they mean. Moreover, you will be clear on where you can and cannot play our favorite and recommended online slot games.
Have fun!
More Top Slots being added… Check back