Last Updated on September 14, 2023 by Dave Hall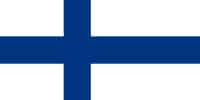 This is our top guide for Finnish people seeking to find the best Finland Online Casinos.
We will look into the online gambling laws in Finland, how the Finnish players can play without restrictions, and all you need to know when playing Finnish online casinos.
Also covered is the best real money games for Finland and how you can get the fastest payouts using the most convenient payment methods.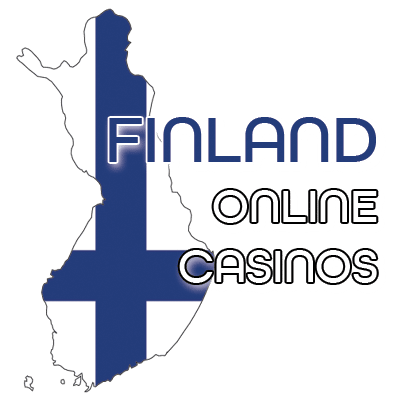 Finland is a Nordic country with a long history of gambling as a central part of the culture. Since World War 2, gambling has taken an interesting shift toward being state run. Today, there's another shift happening as online casinos in Finland make more options available to Finnish players.
What types of games do gamblers from Finland enjoy playing? Which slot themes do they look for? And what payment options are most convenient for them?
In this article we'll take a closer look at the culture of gambling in Finland, what Finnish players enjoy, and how this is showing up in Finnish casino sites.
Do Finnish people like to gamble?
There are over 5.5 million people living in Finland, and an overwhelming majority of them enjoy gambling in some form. The National Institute for Health and Welfare performed an official report in 2015 where they determined that Finns wager more money than most other countries in Europe. In fact, their numbers suggest 80 percent of the total population gamble in some form.
Gambling is actually a large part of Finnish culture. Because gambling is state run, it is suggested that even when a player loses, "a Finn always wins", since the money goes into public welfare and education programs.
In 2019, the state run gambling industry in Finland brought in €3.2 billion. This is across many types of gambling. In fact, 340 million of this number was from the national lottery.
Is online gambling legal in Finland?
Yes, online gambling is legal in Finland, though there's more to know about this.
Gambling in the country, both offline and online, is run through the government and supports Finnish services for the country's citizens. Online gaming has marked a growing shift in how this is handled in the country as options have expanded for players in the global market.
The state has a monopoly on the industry, so both offline and online casinos in Finland are run by the government agencies. The government would prefer citizens play through these networks and, officially, have declared gambling through other means as forbidden.
However, there isn't a legal framework stopping Finns from gambling on sites that aren't part of this network. The country's internet doesn't stop people from using offshore casino sites either, though it is discouraged.
Gambling Culture
A lot of gambling culture is tied to nationalism in Finland because the industry's funds go back toward the people. Because of this, many Finns will still stick to the state-run Finnish casinos. Still, the availability of options online, and sites run to appeal to the Finnish market, have opened things up. Many casino sites based in Malta have opened up catering to the Finnish player.
The main gambling law, which is enforced in Finland, is that players of real money online casino games must be over 18 years of age. This is known as the Lotteries Act and is enforced by the National Police Board.
While Finland encourages gambling as part of the culture, the Lotteries Act is meant to protect young people from developing gambling addictions and experiencing money management issues at such a young age.
To keep this law enforced, all online state-run Finland online casinos require that players prove their identity. They will need to provide a physical address and age. This means they will need to create an official online account on the betting site.
Are online casinos popular in Finland?
Yes, online casinos are a popular option for Finnish players.
Despite the popularity of gambling in Finland, there are only 16 in-person locations. While there are also games at restaurants and over 30,000 slots throughout the country, Finland is a hungry market for gambling options.
Much of the gambling industry here happens online as it's a convenient way to gamble at home. Due to this, many sites offer payment solutions and language options for Finnish players, even outside of the state-run monopoly.
Real Money Casino Games for Finland Players
We've established that Finnish people love to gamble, and they do much of this gambling online. When they're playing at real money casinos, what games do they like to play?
Like many online players, they spend a great deal of their time playing table games and slots.
Popular Games At Finland Online Casinos
While there are many popular variations of the games Finns play online, the basic hits they look for are the likes of Live Dealer Games, Blackjack, Roulette, Poker and Progressive Jackpot Slots.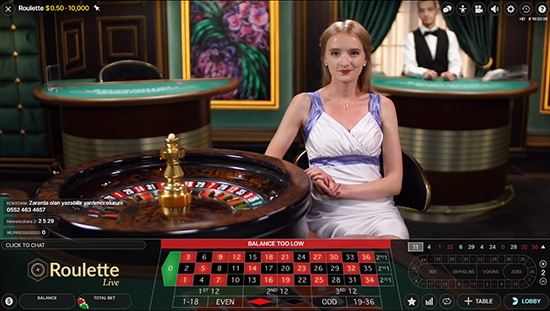 Live Dealer Games
Most top online casinos for Finland will have live dealer games. It is without doubt the closest to being in a real casino because you play with a real live dealer and see the table via a live video stream. You can also interact with the dealer, send them tips and even compliment them after a winning round.
Throughout our list of Finland online casinos, you will find live casino lobby's offering some of the most popular table games a casino will offer. You can expect to find various versions of Blackjack and Roulette, as well as Baccarat, various Poker games, Sic Bo and Money Wheels. We will have have a brief look at some of these.
Blackjack
Blackjack is a popular game sometimes also known as twenty one, though this is a specific version made popular in Las Vegas. This card game is played between the dealer and one or more players. Players make their initial bets. Cards are dealt face up to the players, giving them each two cards. The dealer has one card face up and one face down.
The objective is for the players to reach twenty-one points, which are totaled based on the numbers on their cards. If someone's cards total over twenty-one, they "bust" and lose the round. Played online, this is sometimes done as a regular online casino game and sometimes played live with an online dealer.
Roulette
Roulette is very popular with Finland online casino players. This game comes in many different versions, many of them based on the country's origin. It's been around for a long time, and online gaming adds an extra bit of flair with different graphics and rules. While there are many variations, the game is still fairly simple.
There's a wheel with numbers (one through thirty-six) and colors (black and red). The wheel is spun and a ball lands on a specific slot. The bettors have put their money on a specific square. Depending on the game, they may have chosen a color and odd numbers, even numbers, or specific numbers. This is another online table game which can sometimes be played entirely virtually and is sometimes played online against a live dealer.
Poker
There are many forms of Poker and Finnish casino players will have access to some of the most popular around. Arguably one of the most played Poker game is Texas Hold'Em. It is played around the world and very easy to learn. We have discussed this in our guide to Texas Hold'Em so you can read more there.
Other options will be Omaha, Caribbean Stud and Three Card Poker. In general, most Finnish Poker fans will find their favorite version of Poker game at any online casino for Finland listed here.
Progressive Jackpot Slots
Players at Finland casino sites are also big fans of Progressive Jackpot Slots, which get a special mention here. These games are ones where the jackpot increases as the game goes on and no one wins that round.
This is similar to how lotteries are run, which is a popular way to gamble in Finland. When the jackpot is finally won, the pot is reset back to the original size and again builds up to a larger jackpot until someone wins.
Popular Online Slots at Finland Casinos Online
Like many online gamblers, Finns love online slot games. This isn't much of a surprise, as there are over 30,000 in-person slot machine games in the country.
Practically all Finland online casinos will not only have a vast library of slot games, but some of the most exiting games that offer the triggering free spins and bonus rounds.
A popular trend in Finland and other Nordic countries are online Norse mythology slots. These games have also been popular with players around the world in recent years.
Some of the popular choices of real money slots with Finns have been Hall of Gods from NetEnt, Vikings Go Wild from Yggdrasil, and North Storm from Rabcat.
Another popular choice particular to Finnish players is Kulta-Jaska. This slot's theme is the gold mines of the Lapland Province of Finland.
Some of the other popular slots at online casinos in Finland include Sweet Bonanza, Gonzo's Quest Megaways, John Hunter and the Book of Tut, and Temple Tumble Megaways.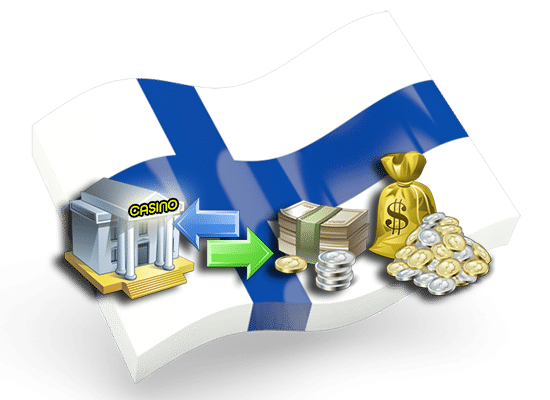 Payment Options Available For Finland Players
There are many payment options available at the best online casino Finland players enjoy.
A lot of Finns prefer to use Euteller, which is exclusive to Finland. When the Euteller payment option is available, it's a good indicator the online casino is catering to Finnish players. Euteller allows players to make deposits and withdrawals to their online casino accounts from their online bank account. The bank must be based in Finland.
Beyond that, players can simply choose Euteller as their payment option and then login to their online bank account using their normal credentials. Euteller secures the payment, adding an extra layer of security for the online transaction.
The main advantage to using Euteller over direct transfers or many other payment options is that Euteller will instantly transfer the funds into the casino account so players can start playing right away.
It also adds another layer of security, so the casino website itself doesn't actually see the payment information, like it would if a bettor used a credit card.
Other than Euteller, Finland players use many of the payment options popular globally, including Skrill, prepaid cards, and Neteller. Finnish players also have the advantage of depositing via their mobile phone when playing at Zimpler online casinos. Zimpler is currently only available to 3 countries including Finland. The others being Sweden and Germany.
Bitcoin, Litecoin, Ethereum and other cryptocurrency options are becoming a more popular choice in recent years. Especailly for those that like to do the casino online banking anonymously.
With the exception of prepaid cards, which are a deposit only option, most of these banking options for Finland also allow for withdrawals. They also have the added benefit of instant payouts which makes waiting for your winnings a think of the past.
This does not apply to bank wires of course, which can take several days due to the very nature of such a transaction.
Conclusion – Online Casino Finland
Finland online casinos seem likely to become only more popular with time as Finnish players continue to join new sites and experiment with game play. The country's culture has long enjoyed gambling and as more online sites notice this, they're likely to want to continue to better accommodate the players looking for the best casino sites possible. That means offering the types of games Finns like best, such as classic table games and online slots with Finnish themes.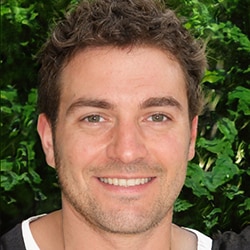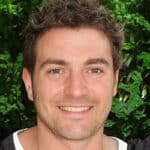 Dave is a gambling enthusiast who boasts of two decades of experience. His writings not only unravel the intricacies of online casino games but also explore the psychology behind betting. Dave's commitment to responsible gambling shines through, making every wager a mindful choice for players seeking a thrilling yet balanced gaming experience.