Top Dog Casinos looks into how pro poker player Gal Yifrach won over $1.5 million at the WSP and then became involved illegal gambling activities.
Last Updated on June 14, 2022 by Dave Hall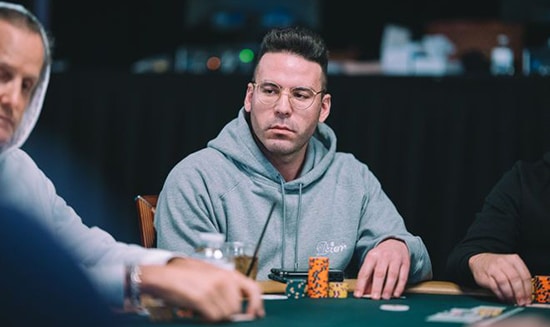 Online casino gambling can be fun and convenient. However, some players still choose to go and play at brick-and-mortar casinos. While not all of them did so with malicious intent, one player did. His name is Gal Yifrach.
A successful professional card player aged 35 years at the time he was caught. He has won over $1.5 million at the World Series of Poker events. That's without counting winning at his favorite casinos in California.
Gal Yifrach Illegal Casino Slots and Money Laundering
Were it not for his gambling crimes, he would still be living without worries as a respected player. Yifrach has been charged with using casino chips to launder millions of dollars. The charges include supplying, operating, and maintaining illegal video slot machines and devices.
He was also charged with laundering his illegal proceeds using chips from licensed casinos. Yifrach did all that using chips that he obtained from casinos close to his home. That's according to a federal indictment against him, which includes a charge of committing money laundering.
LA Weekly Appearance
News related to his activities first surfaced in the LA Weekly, where he was described as being "humble but hungry for greater success" despite his previous and many significant winnings.
The advertorial also described him as having a big philanthropic heart. It said he often used his gambling fortunes to help the needy. And that he strongly believes in creating equal opportunities for everyone.
It further said that Yifrach was now focusing on guiding others to improve their lives. And to cap it all, he was now going to focus on creating more passive incomes to increase his financial freedom.
According to findings made by the feds, the "more passive incomes" consisted of slot machines that he used to run an unlicensed gambling business. He ran the illegal casinos from March 2018 to July 2020.
Money Laundering
According to the report, he then worked with three other accomplices, Yosef Yitzchak Beshari, Nick Shkolnik, and Shalom Ifrah, to launder that money. The goal was to hide the fact that he had gotten it from operating an illegal gambling business.
According to prosecutors, one of his strategies was to give the funds to one of his associates, who then made sure Yifrach received corporate checks from two firms with undisclosed names.
Another strategy and one that he seemed to favor more was to trade the cash with casino chips from licensed casinos. He would then surrender the chips to get checks that he deposited as legit funds in a bank account.
Bought Property with Laundered Funds
His final step in this money-laundering scheme was buying property using the laundered funds. And to keep the transactions "under the radar," he made sure none of the checks amounted to $10,000. That meant the banks couldn't report him for handling suspicious transactions.
According to the prosecution report, the feds monitored Yifrach's messages and intercepted some that were about his illegal business. For instance, in 2018, he considered swapping $150,000 with chips from one of the casinos.
The indictment says that a few days after that, he swapped $200,000 with chips, which he converted to checks. He went on to cash the checks and used the funds to buy real estate.
The indictment didn't identify the casino where he cashed the $200,000 but stated that it's located in Bell Gardens, California. Interestingly, a casino in Bell Gardens gave a $500,000 settlement in 2016.
Casino Processed $100 Million for Chinese National
This happened after it was investigated for handling $100 million from a Chinese national. The Chinese had handled many of the transactions with the help of an assistant. However, the casino didn't report any of it.
According to the Bank Secrecy Act (BSA), the casino was supposed to make Currency Transaction Reports or Suspicious Activity Reports in the name of the Chinese national for handling such as a large sum of money.
As part of the settlement, the casino agreed to make additional reviews and reports to comply with BSA. The additional steps also included making regular reports to the U.S. Attorney's Office and undergoing an audit by a third party.
Yifrach Messages Intercepted
In one of his other messages, he informed an accomplice that he was going to change "10" only in each bank so that he would not get reported. He then did exchanges of exactly $10,000 in different banks.
In all those transactions, he exchanged $10,000 in smaller bills for larger bills. Interestingly, until 2019, Yifrach used to own a laundromat in San Jose.
In a third instance, he contacted an accomplice, Ifrah, asking him about "cleaning the cash." The indictment says that Ifrah advised it's better to keep registering as an employee and receiving cash for checks.
On his part, Beshari, who is Yifrach's accomplice, laundered his cash by buying a house in North Hollywood.
So far, the feds say they plan to impound over $320,000 in cash from Yifrach and an additional $174,000 in Bitcoins. Moreover, if convicted, Yifrach could face over 25 years in prison. Yifrach hasn't commented on the ongoing investigation yet.
Yosef Beshari and Efraim Journo Face Similar Charges
In a related investigation, Yosef Beshari, 29, and Efraim Journo, 30, pleaded guilty to money laundering charges and running an illegal gambling operation. Beshari comes from North Hollywood, and Journo comes from Los Angeles.
Unlicensed Slot Machines
According to the charges presented in court, the two operated video slot machines and devices and sold credits used for online gambling. They did it mainly in Stanislaus County, San Joaquin County, and Sacramento County.
Moreover, in a different case, Beshari was charged with conspiring with Schneur Zalman Getzel Rosenfeld, 33, to launder illegal gambling funds.
They did that by exchanging the illegal gambling funds with checks, making direct deposits and declaring them as salary, and wiring the funds to an escrow company to buy Beshari's house.
Possible Sentences for Beshari and Journo
Beshari and Journo will receive their sentences on June 27, 2022, from U.S. District Judge William B. Shubb. Both of them face up to five years in prison and a fine of $250,000 for the charge of running an illegal gambling business.
And Beshari could face an additional 20-year prison sentence and over $500,000 in fines for conspiring to commit money laundering. The actual sentences will be determined by the court. The judge will consider all facts of the case and follow Federal Sentencing Guidelines.
Illegal Gambling Activities
We hope that other talented gambling players will take note and avoid the pursuit of quick riches. Illegal gambling can be as bad as problem gambling, if not worse. Even misdemeanor fines for gambling can range from $1,000 to as much as $20,000. And they can include serving jail time.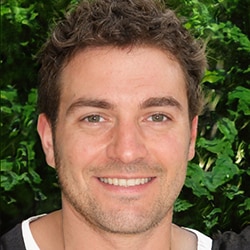 Dave is a gambling enthusiast who boasts of two decades of experience. His writings not only unravel the intricacies of online casino games but also explore the psychology behind betting. Dave's commitment to responsible gambling shines through, making every wager a mindful choice for players seeking a thrilling yet balanced gaming experience.