Top Dog Casinos looks at why many online casino stakeholders are asking if technology, AI to be specific, can cut down problem gambling.
Last Updated on June 3, 2022 by Dave Hall
Casino operators have used technology to drive growth in the casino industry and have had great success. That's why many stakeholders are asking if technology, AI to be specific, can cut down problem gambling.
About 1% of the population in the US suffers from problem gambling. That's over 3.29 million people with gambling problems. Moreover, about 6% to 9% of young adults experience gambling problems. A rate that is higher than other age groups.
Alan Feldman – Expert on problem Gambling
Alan Feldman, who has spent over 30 years at MGM Resorts International, is skeptical.
His views are not to be taken lightly. While at MGM, he helped establish the national responsible gambling program. The program helps players adopt healthy gaming behaviors.
And with a change of behavior, the risk of becoming a problem gambler diminishes significantly.
AI at the International Casinos Exhibition (ICE)
Feldman expressed his view a few years ago while attending an International Casinos Exhibition (ICE) event in London. He noticed that several companies were fronting AI products to fight problem gambling.
However, he believes that reading the human mind isn't one of the things that AI can help us with.
We still can't take that view lightly. Currently, Feldman offers his expertise on responsible gambling at the International Gaming Institute. And he says the use of AI to combat problem gambling raises more questions than answers.
AI is an Interesting Technology
He says that AI is slick, interesting, and even compelling intellectually. However, he says he doesn't see it doing much to solve gambling problems. Instead, he thinks that a lot more isn't known about it.
But many would ask, can casinos invest in it if it works? After all, don't casinos profit more when players gamble irresponsibly? And when there are regulatory issues, don't casinos do the bare minimum to meet them?
Therefore, it would appear that preventing problem gambling won't further casinos' financial interests. And that is what AI would do if it worked as expected.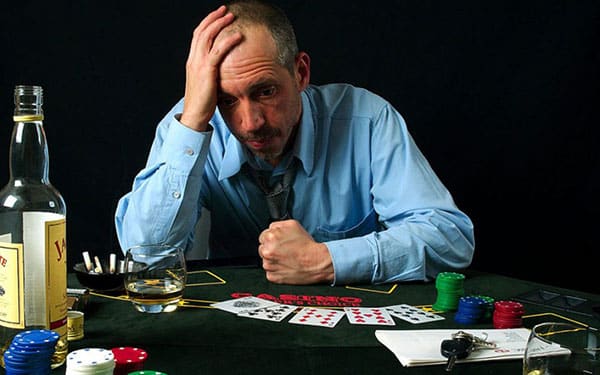 How Casinos Gain By Preventing Problem Gambling
However, Feldman doesn't look at it that way. He says casinos need regular customers to remain in business over the long term. And problem gamblers don't last.
Instead, they simply gamble all their income, get into debt, and before long, they fall into financial ruin. For casinos, the ideal customer gambles just enough. That keeps them coming back and doesn't take away their ability to grow their income.
And more income means an ability for a player to wager more over the long-term. That is why it is a win for casinos and the players if players gamble responsibly every day. So, why does he think AI isn't likely to be the solution?
Well, he says combining AI and gambling sounds great. It can help casinos gather unlimited data, make fast decisions, and use their computing systems more effectively.
And with online gaming, it seems things couldn't be easier for casinos seeking to capitalize on AI to fight problem gambling.
He concluded that it is quite complicated to navigate privacy laws and adhere to regulatory guidelines in practice. And casinos have to do that while still interpreting human behavior using AI.
Mindway AI Uses 14 Risk Indicators
However, not everyone is skeptical. Danish researchers are working to solve the problems that Feldman pointed out. Mindway AI, a company with its roots in Aarhus University, predicts problem gambling.
Its founder, Kim Mouridsen, started it while at Aarhus University.
Mouridsen says the company uses psychologists to train its algorithms to identify behaviors that indicate problem gambling. This approach differs from the one in that most AI solutions rely solely on raw data.
One of the first challenges they had to overcome is that problem gambling has no single indicator. That is why most AI solutions try to focus on the money and time a player spends gambling.
Mindway AI goes a step further. According to the CEO, Rasmus Kjargaard, their AI software considers 14 different risk indicators.
These include time and money spent, changes in the times the player gambles, canceled banking transactions, and changes in betting patterns.
Each indicator gets a score that can vary from 1 to 100. Mindway AI then uses that data to create a player's betting patterns risk model. As a result, it continuously improves its accuracy as the player makes new bets.
Players that aren't at risk get a green score, while a red score means a player must sign off immediately.
When deploying the software to a new casino or gaming provider, Mindway first trains it with sample data. That initial training is done by independent psychology experts who train the algorithm using the sample data.
Once the algorithm is trained, they deploy it to monitor the entire customer base. Kjargaard says the program can help even players showing the early signs of drifting to problem gambling.
That sets them aside from other problem gambling AI solutions. They don't help just those who are already affected. Mindway can also help players before they reach that final point.
Dr. Brett Abarbanel – We Can't Get Players to Act
Dr. Abarbanel, is a Director of Research at the International Gaming Institute, University of Nevada, Las Vegas.
Her research covers internet gambling policies, the use of technology to monitor gambling behavior, and the relationship between the operators and the communities they serve.
According to Dr. Abarbanel, the process does not end with identifying gamblers at risk. She says one major challenge they face is getting a player to act. Players are unlikely to acknowledge the algorithm's findings on their gambling patterns.
Their first response would be to dismiss such information when conveyed to them. And that's why stakeholders are still debating the best way to relay that information to players.
Many operators are using pop-ups, texts, and emails. In severe cases, some operators can choose to call players. Kjargaard says it depends on the data gathered and the severity of the situation. Both factors help them to personalize their communication.
Mindway is Growing
Mindway has successfully collaborated with various operators in the Netherlands and internationally. They have contracts with seven operators in Denmark, two in both Germany and Netherlands, and one global operator.
They also have a contract with a US sports and gambling provider. To hasten its growth, Mindway has partnered with Flutter Entertainment and Entain.
Conclusion – AI Can Help Online Casinos Cut Down on problem Gambling
Casinos can use AI to monitor and identify problem gamblers, or those on the brink of becoming problem gamblers. And while the technology is in its infancy, companies such as Mindway have shown that it can be done.
However, for it to work, players need to learn to accept the findings when they receive them. That can be a challenge for those who are already affected by problem gambling.
However, for players identified as showing early signs, AI can become a lifesaver.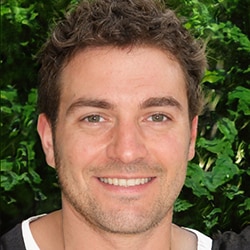 Dave is a gambling enthusiast who boasts of two decades of experience. His writings not only unravel the intricacies of online casino games but also explore the psychology behind betting. Dave's commitment to responsible gambling shines through, making every wager a mindful choice for players seeking a thrilling yet balanced gaming experience.