Top Dog Casinos is here to explain the legality of online casinos, the regulations, and jurisdictions towards online gambling in different countries
Last Updated on June 9, 2022 by Dave Hall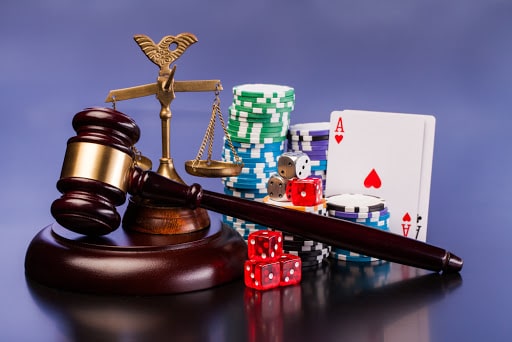 Before any online gambling site can successfully launch, they need to consider their market, licensing, and buyers. This post explains how some countries have prohibited online gambling, why they've prohibited them, and which countries presently accept online gambling platforms from other countries in their jurisdictions. The legality of online casinos and gambling sites has helped keep spammers out in one way or another.
The regulation of online gambling is divided into four broad groups.
Countries where online gambling are very much active
There are three continents where online gambling is currently running smoothly, and 20 countries across these continents are active online gambling countries. These countries are active online gambling sites because the local regulators have no legislative requirements in any of these countries. Hence, gambling sites could efficiently operate in any jurisdiction without licensing. But, it should be noted that gambling may not be legal in these countries. Using Cayman Island as an example, its citizens are liable when they participate in online gambling, but the island completely prohibits gambling.
Therefore, foreign online gambling sites or casinos are not blocked in these countries because there are no regulators to carry out these assignments.
Countries where local regulators must license online gambling
Like the first categories, we also have countries where online gambling must be regulated, and it cuts across three continents with 20 countries. These countries adopt the most reliable approach to regulating online gambling platforms. Before you can fully operate a gambling site in these countries, you must obtain a license either you are a foreign or local operator. Hence, the operator would be working legally and, at the same time, paying tax for every game on the platform. The consequence of not doing any of the above is the termination of the online resources
Countries that Accept Licenses from Local Regulators for Local Operators Only
There are, however, 22 countries in this category. These countries require the license of local regulators for local gambling platforms. Foreign platforms in these countries can operate without the license. It is, however, essential to note that unlike the first category, they do not apply any legal constraint on foreign platforms. Foreign platforms could operate in any part of the country and may be licensed in any jurisdiction. Local online casino owners have to acquire their license from the local regulator and are expected to pay corresponding tax to avoid closure.
Countries with no Restriction on Online Gambling Platforms
There are over 50 countries with no restriction on online gambling. They have the opportunity of setting up online gambling sites with no jurisdiction both for local and foreign platforms. Most of these counties are African counties, with just about six counties from Asia and about 15 from Europe.
Online Gambling Laws Worldwide
The regulation of online gambling casino platforms is quite different from that of on-land casinos. These regulations, as explained above, differs from country to country. In European Union countries, foreign platforms must abide by the laws and requirements governing online gambling in the EU. However, most operators see this as coaxing them to forcefully pay taxes and obtain local regulations to increase the country's local budget. Some of these countries are France, Italy, and Germany.
Another reason for the difference in attitude towards regulation amongst foreign and local online gambling platforms is that some countries lack the amenities to keep foreign players from operating in their jurisdiction. Especially those countries that are not technologically advanced.
To Summarize
In summary, 32 countries kick against local gambling platforms from operating without proper licensing, but those operating abroad can provide services for locals. Some of these countries are Sweden, Greece, Canada, Switzerland, and Norway.
Also, 32 countries allow gambling activities only, with those having local licensing. Some of these countries include Finland, United Kingdom, Austria, and the Netherlands
28 countries in total stop locals from online gambling and terminate local gambling sites from the network. As explained above, foreign platforms in these jurisdictions can operate freely even without proper licensing. However, this may be because they do not possess the capability or are unwilling to halt their operations. Some of the countries in this category include Nigeria, Brazil, Singapore, Australia, Mexico, and Japan.
A total of 93 countries do not license online gambling sites, and they do not terminate their operations as well. Meaning, any online casino or online gambling platform from another country could start without a license and remain in business. Some of these countries are Kosovo, Venezuela, Tunisia, Kenya, Uruguay, and Bolivia.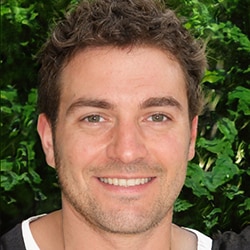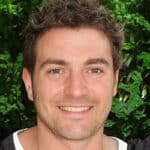 Dave is a gambling enthusiast who boasts of two decades of experience. His writings not only unravel the intricacies of online casino games but also explore the psychology behind betting. Dave's commitment to responsible gambling shines through, making every wager a mindful choice for players seeking a thrilling yet balanced gaming experience.