Not all states in the US allow lottery winners to remain anonymous. Here we look at the 19 states that do allow winners to reman obscure.
Last Updated on June 30, 2023 by Dave Hall
A $2.1 billion record lottery win for a single ticket holder will draw much attention for a long time. Many people are now wondering how the winner will protect their identity and safety.
Whether the winner chooses a cash prize or annuities, the windfall is still massive. And that will make the winner a target of theft, robbery, fraud, and other threats to their life and property.
Their fate now lies in how they prepare to claim their prize and the public disclosure laws affecting them. Each state has its disclosure laws published on the state's lottery website.
The Mega Millions lottery game's website also has disclosure guidelines for lucky winners. Moreover, it states that some states require their lotteries to disclose winners publicly.
Therefore, a winner should check the local lottery guidelines to be sure.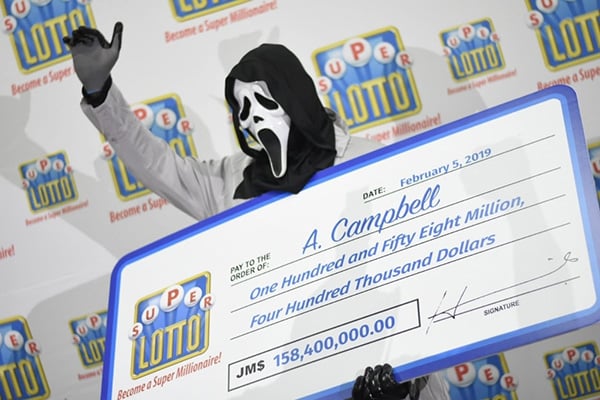 19 States Where Powerball lottery Winners Can Remain Anonymous
Currently, 19 out of the 45 participating states allow winners to claim their Powerball Lottery prizes anonymously. Others restrict anonymity to winners that win from as little as $600.
The list is likely to grow in the future as more states are pushing for legislation that will protect the privacy and safety of lottery winners.
Arizona
Arizona allows people and legal entities who win between $600 and less than $100,000 to remain anonymous for the first 90 days. The count starts when the winner receives their prize.
It is only after 90 days that the Arizona Lottery can publish winners' details in public records. Winners of $100,000 or more can remain anonymous permanently. But the winner's city, as well as the county of residence, will be revealed. That is according to Arizona law.
Delaware
In Delaware, state law allows winners to claim their prizes without revealing their names to the public. That is according to the Delaware Lottery Games.
Florida
Florida lottery winners can choose to remain anonymous if they win $250,000 or more. However, the anonymity is temporary and lasts for 90 days only. After 90 days, a third party can request their identity.
The Florida lottery can reveal their name, city of residence, win date, and prize amount. The law providing the right to anonymity for Lottery winners in Florida was passed in May 2022.
Georgia
Georgia allows lottery winners of $250,000 or more to remain anonymous. They can claim their prize confidentially and remain anonymous permanently. Georgia's anonymity law for lottery winners came into effect in 2018.
Illinois
In Illinois, the jackpot winner can remain anonymous if they win $250,000 or more. Winners can make their request using the Illinois Lottery Winner Claim Form.
The Illinois Lottery will keep the winner's name and municipality or residence confidential. That is according to the anonymity rules of the Illinois Lottery.
Kansas
Kansas lottery winners can request the Kansas Lottery to keep their names and residence secret. The Kansas Lottery says on its website that it will be happy to honor such requests.
Maryland
Maryland residents can remain anonymous after winning the Powerball lottery. The state's lottery says on its website that they do not release the photos or names of the winner. But the winner can opt to allow it.
Minnesota
In 2021, Minnesota passed a bill that allows lottery winners of $10,000 or more to remain anonymous. However, winners can choose to celebrate their winnings publicly.
Mississippi
Mississippi residents can claim their lottery winnings anonymously. The Alyce G. Clarke Mississippi Lottery Law assures residents of their anonymity. If the lottery wants to disclose a winner's identity, the winner has to permit it in writing.
Missouri
Lottery winners in Missouri can claim their lottery winnings anonymously. However, if the Missouri Lottery wants to publish its names, it must get the winner's consent first.
Montana
Montana is another state where the identity of lottery winners is protected. The Montana Lottery says they have to get permission from the winner to release the winner's identity.
New Jersey
New Jersey changed the law on January 21, 2020, to allow lottery winners to claim their huge prizes anonymously. Residents who win over $1 million can choose to remain anonymous permanently.
Under the State's Open Public Records Act, the identity of winners shall not be included in the materials available to the public.
North Dakota
North Dakota allows lottery winners to claim prizes anonymously or have their identity disclosed. Winners remain anonymous permanently.
Ohio
Lottery winners in Ohio can claim their lottery prizes anonymously. That is according to the Ohio revised code 3770.07(A)(1). Moreover, the claimant must provide details of the beneficiary for tax purposes. Ohio schools also benefit greatly from the Ohio Lottery ticket sales.
For instance, in 2021, the Ohio Lottery generated about $1.4 billion for its education fund. And that accounted for 12% of the state's budget for education.
South Carolina
Lottery winners in South Carolina can claim their prizes anonymously. But in 2021, a man filed an open records request in the state Supreme Court. They wanted the state Lottery Commission to release the names of multiple winners.
He was interested in accessing the names, contact information, dates, and jackpot amounts of over 1 million. He also wanted the list to include winnings that occurred within a period of 12 months in 2013 and 2014.
The Supreme Court sided with the man at first. But the commission sued the man, and the judge ruled in favor of the lottery winners. The judge ruled that the man's request was an unreasonable invasion of the winners' privacy.
And that such a request goes against the spirit of the South Carolina Freedom of Information Act. Moreover, the judge issued orders stopping the man from seeking such information from other sources.
Texas
Texas also changed its lottery law five years ago to allow some lottery winners to claim prizes anonymously. The law allows lottery winners of $1 million or more to remain anonymous. The Texas Lottery posted that announcement on its website.
Virginia
As of July 1, 2019, Virginia residents who win lottery prizes of $10 million can remain anonymous permanently. The Virginia lottery will not release the winner's name and residential address. The exception is if they are legally required to release those details.
West Virginia
In West Virginia, residents who win lottery prizes of $1 million or more can remain anonymous. However, lottery officials will announce identifying details of winners of smaller prizes. The West Virginia lottery will also list their names in its public database.
They will also list them on the West Virginia lottery website. The anonymity law for lottery winners in West Virginia came into effect in 2019.
Wyoming
Wyoming residents can request the Wyoming Lottery Corporation not to reveal their identity if they win the lottery. The Wyoming Lottery Corporation website says it will honor such requests from lottery winners.
How to Claim Lottery Jackpot Win Anonymously
There are ways residents of states that do not allow winners to remain anonymous can protect their identity. For instance, they can change their address soon after their win is made public.
Another option is for them to form a blind trust. They can then use the identity of the blind trust to claim their lottery winnings. However, for this to work, they should not sign their ticket.
This works great for jackpot winners of $10 million or more and those that come from states that don't allow winners to remain anonymous.
Most importantly, they should not disclose their win before they claim their prizes. That includes family and friends. Instead, they should seek legal and business investment advice.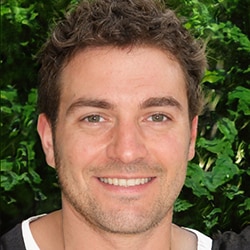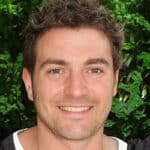 Dave is a gambling enthusiast who boasts of two decades of experience. His writings not only unravel the intricacies of online casino games but also explore the psychology behind betting. Dave's commitment to responsible gambling shines through, making every wager a mindful choice for players seeking a thrilling yet balanced gaming experience.