The gambling industry has been around for over 5,000 years. Top Dog Casinos looks at how it has changed over the most recent years.
Last Updated on May 18, 2023 by Dave Hall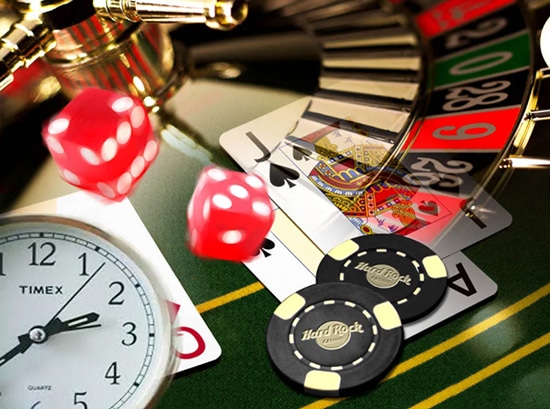 Online casinos have become popular and wildly profitable. So much that it's hard to imagine such a level of success half a century ago. So how did it all begin?
The gambling industry has been around for over 5,000 years. For instance, the earliest known dice dates back to around 3000 BC. And the design it had was based on astragali that dates back several millennia earlier.
However, the core principle of gambling has remained largely the same. Players place bets on the possible outcome, and whoever makes the wrong prediction loses.
The House Always Wins
Interestingly, players have learned over the years that the odds are stacked against individual players. Hence, the phrase "The house always wins." This phrase was coined in William Crockford's 19th-century house on St James's Street.
William Crockford, the son of a fishmonger, was such a skilled gambler and casino owner. He managed to open his own club using his gambling proceeds, and then proceeded to bankrupt a significant number of the British aristocracy.
Crockford's gambling skills came from his talent for numbers, and ability to do rapid mental calculations of odds. He ended up amassing wealth that is equivalent to today's $160 million by 1828.
This happened after he established his gambling house, where most of the gamblers were rich aristocrats.
In that regard, we can consider him the father of modern day scientific gambling that online casinos and players love so much. He was the first person to realize that it wasn't necessary to cheat the clients, for the house to win.
Gambling Industry Changes over the Years
Legal Changes – Gambling Legislation
In many countries such as the UK, gambling was initially outlawed. For instance, the UK's Unlawful Games Act 1541 had made gambling largely illegal. Though it wasn't enforced, gambling businesses couldn't sue their debtors.
In 1845, the Gaming Act 1845 came into force. It made games of skill legal, outlawed cheating, and simplified gambling regulations, by making gambling contracts legally unenforceable.
In response more gambling establishments switched to offering games that gave the house an edge, instead of cheating customers. However, that also meant that more people were gambling away their savings legally.
For governments, that meant less tax from their once productive citizens. In response, they enacted laws that introduced gambling tax. Later on, governments responded to increased desire to gamble by setting up lotteries.
And just to show how popular lotteries have become, in 2021, lottery sales in the US were over $103.62 billion. Analysts project that by 2025, the US lottery market will grow by $27.90 billion.
On the other hand, US gambling market exceeded the $44 billion mark in 2021 thanks to online casinos and mobile gaming. That accounted for close to 50% of the global online market, which is valued at close to $90 billion.
The recent surge in those revenues can be attributed to the legalization of mobile and online gambling in some US states. And as expected, while the US came in a little bit late, it has quickly caught up with the UK, France, Germany, Spain, among others.
Technological Changes and Innovations
The recent growth and changes that we have experienced in the gambling industry aren't limited to gambling legislation only. In fact, the legislation has largely been in response to two other factors.
That's casino technology innovations and international trade agreements. Of the two, technology has played the biggest role. It has forced many jurisdictions to reconsider their hard stand, especially on online gambling.
Computers
Computers were the first to impact the gambling industry. They allowed bookies to receive and manage a large number of bets, thereby increasing efficiency in the sports betting industry. That meant more profits and the ability to set up more gambling establishments.
Computers also made it easy to create new games that the gaming industry could sell to players. Therefore, even without placing bets, players could buy games and play at home, alone or with friends.
Internet
The internet took the gambling industry a notch higher. It made it possible to run gambling establishments across states and nations. Today, gamblers can place bets from the comfort of their homes, as long as they are online.
They can also receive adverts about the latest games offerings and online casinos offers. These ads target individual players, unlike TV ads that often target a much wider audience.
Therefore, they are more effective in getting gamblers to place bets. They also make it easy to start gambling. If you click them, they lead directly to a gambling site. All you have to do is set up an account, and fund it.
Smart Phones
Before smartphones, you had to be in front of a computer to come across online casino ads. With smartphones, that changed. Now, all a player has to do is open virtually any free app on their phone. If their phone is connected, they may see a gambling ad.
And they already have an online casino app installed, then gambling becomes a matter of them tapping a few times to place an ad. And that can easily overwhelm problematic gambling. But for a majority of online casino players, it's a convenience they enjoy.
Mobile Wallets
While smartphones on their own make online gambling easy, they aren't enough. Players still had to load their accounts with either a credit card or debit card. And many people didn't feel safe doing that with random online casinos.
However, thanks to mobile wallets and online casino payment processors, players can now fund their accounts safely. Some of the popular mobile wallets or e-wallets include NETELLER, Skrill, ecoPayz, and PayPal.
They make it easy for players around the world to access online casinos securely and safely. Although they don't provide complete anonymity, they do protect the player's sensitive banking information.
Cryptocurrency
Cryptocurrency, especially Bitcoin, has made it easy for online casino players to gamble anonymously. All that players need to do is buy their Bitcoins from a P2P crypto exchange platform, and then use them to fund their accounts.
However, players who do that must also withdraw their winnings in crypto. Online casinos use that rule to prevent money-laundering activities. Therefore, players must head back to the crypto exchange platform to get their cash winnings.
Social Media
Online casinos and players have also taken advantage of social media. For online casinos, social media offers rich grounds where they can recruit new players. It also helps them to do targeted advertising, which is far more efficient and effective.
For players, social media gives them a platform where they can vet online casinos and online casinos games. That makes it easy for new and seasoned players to focus on games and casinos that offer them better odds.
Moreover, they make it easy for like-minded players to meet and interact online. In that regard, social media groups have served both players and online casinos equally well.
Global Gambling Revenues in 2022
US Gambling Revenues 2022
In 2021, the US commercial gambling industry stood at over $44 billion. This was a major boost for Las Vegas and brick and mortar casinos across the US. Most of them had taken a hit in 2019 and early 2020, as the government restricted movements.
The online US gambling market has also continued to grow. It recorded over $1.8 billion in sales in 2021, with the top three online casinos markets reporting $1.5 billion in revenues. The three top online casino markets are New Jersey, Pennsylvania, and West Virginia.
UK Gambling Revenues 2022
In the UK, the gambling industry's Gross Gambling Yield (GGY) $7.99 billion from April to September 2020. The revenues increased in 2021 (April 2020 – March 2021), to $9.34 billion, an increase of 18.4% from the previous period in 2020.
However, the number of licensed operators decreased by 4.6%. That indicates that a majority of the revenue came from a few top gambling operators. Moreover, most of the revenue came from online casino games.
The Online casinos generated over $5.42 billion of that amount, of which $3.93 billion came from slots games. Remote betting came second, generating $3.56 billion
Most of the remote GGY came from football at $1.63 billion. Horse betting grossed at $1.16 billion.
Germany Gambling Revenues 2022
In Germany, analysts estimated gaming revenues at $8.67 billion. However, unlike the UK and the US, foreign providers operate most of the online casinos sites in Germany. Analysts believe that may be having an impact on how much revenue the online gambling industry generates in Germany.
Conclusion – Gambling Industry 2022
Overall, the gambling industry is moving online as the internet and other digital platforms have made gambling a more lucrative business. Users also enjoy the convenience gambling online offers them.
For authorities, they now require online casinos to use digital tools to track their players. And in doing so, it expects casinos to use that information to protect players from problematic gamblers.
Overall, the changes that over occurred in the recent past, have been for the betterment of the gambling industry. With that in mind, we encourage you to take advantage of the best licensed online casinos. It's the best way to gamble safely online.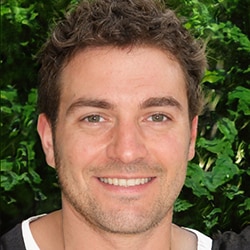 Dave is a gambling enthusiast who boasts of two decades of experience. His writings not only unravel the intricacies of online casino games but also explore the psychology behind betting. Dave's commitment to responsible gambling shines through, making every wager a mindful choice for players seeking a thrilling yet balanced gaming experience.