Examining the casino technology used in the industry today that powers online casinos, various software and advanced technologies
Last Updated on June 2, 2023 by Dave Hall
Online casinos rely on various electronic and digital technologies to deliver a thrilling gaming experience to their customers. These technologies include Random Number Generators, HTML5 and Mobile Gaming, Digital Payment Processors, and 3D Graphics and Immersive Design.
The technologies make it possible to access casino games remotely and conveniently. Players do not have to worry about their physical locations or local laws. That is why online casinos have become some of the most lucrative industries.
For instance, online casinos in Europe generated about $36.69 billion in revenues. That accounted for 41.7% of the total gambling revenues, and it was a 19% increase from 2020 online casino revenues.
The 2020 online gambling revenue in Europe totaled $30.75 billion. Industry analytics project the revenues will grow to $52.42 billion by 2026.
Thanks to these technologies, casinos can offer features that did not exist even in traditional casinos. Some of the features include free spins, free games, fantasy games, and welcome bonuses. These offers were unheard of in traditional casinos.
Read on to discover the technologies that power the online casino industry.
Technologies behind Online Casinos in 2022
Optical Camera Recognition (OCR)
Online casinos use this OCR technology to create a live gaming experience remotely. This casino technology reads the shuffled cards, dealt cards, and even a spinning wheel in a live dealer game. It then transmits that data to the customer's gaming devices.
The gaming devices then use the data to display game scores to players who are playing or following the game remotely. The casino technology relies on cameras to capture the game's footage. That allows players to play the game remotely, but as they would in a land-based casino.
However, for online casinos that do not offer live gaming, OCR technology is not necessary.
Monitors and Cameras – Live Casino
An important part of a live game is the live video footage. HD and 4K Cameras are used to capture quality video footage of the live game. The live footage is then transmitted to players' HD and 4K monitors.
A typical game of baccarat can have as many as 17 HD cameras in the live studio. These cameras are used to capture the game from every angle. That makes it easy for players to follow the game remotely and conveniently.
3G, 4G, and 5G Networks
In the early days of the internet, networks operated with limited speeds. That made it impossible to operate live games. With the adoption of 4G internet speeds, live games became a norm. The introduction of 5G speeds promises even better streaming experiences for casino players.
The 4G internet speeds made it possible to transmit HD and 4K footage of a live online casino game. While live casinos cannot replace everything in a traditional casino, players love that "human touch" that live casinos offer.
With 3G speeds, players can enjoy all other online casino games. Unlike live games, computer-generated games can be played seamlessly with 3G internet speeds. Most of the earliest online casino games can stream with 3G networks.
3D Graphics and Immersive Design
The first online casinos used to offer games in 2D graphics, some of which are still available today. However, with the advent of 3D Graphics, many online casinos now offer 3D games. 3D game elements appear more realistic, and that adds to the thrill of playing genres such as fantasy games.
When combined with Immersive soundtracks, many online casino games give players a more realistic feel. Players may need to invest in Virtual Reality hardware. However, players can still enjoy 3D casino games even without the Virtual Reality hardware.
Virtual Reality (VR)
VR is a simulation delivered through devices such as a VR helmet or headset. In online casinos, players use it to play 3D games to get a more realistic view of the gaming scene. It works by delivering a slightly different viewing angle of a scene to each eye.
Online casinos can deliver three kinds of VR to players. That is the fully immersive virtual simulation, the semi-immersive simulation, and the non-immersive simulation.
But because of limited hardware and cost, most players stream online casino games as non-immersive and semi-immersive simulations.
SSL Encryption Casino Technology
SSL encryption is a digital security technology that online systems use to protect their data. It can be used to securely send, receive, and store private information. Online casinos use it to securely send or receive funds from players.
The technology used codes to change plain text to jumbled text when sending or receiving information. Only the communicating devices can decode the jumbled text. And thanks to this casino technology, unauthorized third parties cannot access a player's banking information.
Two-factor Authentication (2FA)
A 2FA is an added layer of security that is used to secure an online casino account. Casinos use it to help players protect their accounts from hackers. 2FAs require players to enter a random password they receive on their email or phone on file.
It stops a hacker from accessing a player's online casino account with just a username and password. Remote hackers can access the details of the account they hack. However, it is almost impossible for them to access the account owner's mobile device.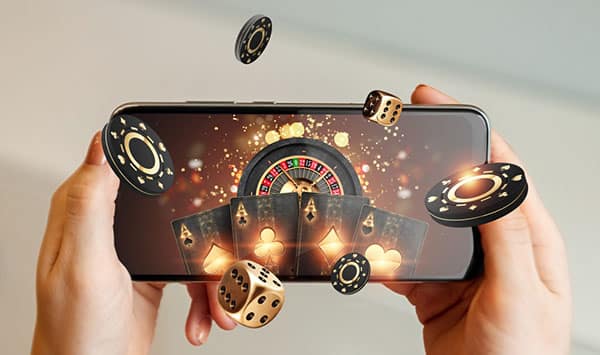 HTML5 and Mobile Gaming
HTML 5 is a web technology that makes it easy to deliver interactive games on mobile devices. With HTML, players do not have to download a supported casino game. They can play it directly from their device, as long as they have a browser supporting HTML 5.
Mobile devices that support Java, Android, or iOS have also played a role in supporting online casino games. These technologies make it possible to play advanced games from mobile devices.
Also, the mobile gaming devices also make it easy for casinos to deliver targeted ads by collecting important user activity, even when the user is not accessing the casino.
Online Casino Software
Online casinos host their games on a server that runs casino software. Most casinos use more than one casino software. Some of the common casino software include Microgaming, Playtech, RTG, and Vegas Tech.
While the workings of casino software vary from each other, they all present the games in a similar manner. Therefore, it does not take long to get used to a new casino's interface. Moreover, most of the software includes free games.
You can play these free games to familiarize yourself with the software.
Random Number Generators (RNGs)
Online games do not work like mechanical games, whose randomness is natural. Instead, each game's randomness is created using RNG software. The RNG software is a casino technology that generates the random numbers using a natural pattern as the seed pattern.
The software derives the natural pattern from images, temperature, phase noise, and clock signals. Moreover, legal casinos audit their online casinos to establish their randomness and send the audit report to their licensing authority.
Most licensing jurisdictions require online casinos to submit these audit reports regularly to keep their license.
Digital Payment Processors
Online casinos would not exist if they did not provide players with a means to deposit and withdraw their winnings. Payment processors such as mobile wallets and cryptocurrency make it easy to deposit funds and withdraw winnings.
Unlike banks, digital payment processors allow players to make fast deposits and withdrawals. However, they also tend to be expensive, with the exception of Bitcoin.
Facial Recognition Technology
Where money is involved, there is a potential for fraud. The only gambling industry has been fighting fraud for years. And just as licensing authorities have taken measures to protect from rogue online casinos, the casinos are also taking measures to protect themselves.
Using facial recognition technology, online casinos can identify players who have been banned for fraud and deny them access. In the past, casinos had to rely on a manual inspection of live video footage to identify rogue players.
Facial recognition now makes that much easier for them. It is fast, efficient, and does not suffer from fatigue or distraction.
Furthermore, other online casinos are using it to help problem gamblers to observe their self-imposed bans. Some casino operators feel incentivized to do this to promote a healthy gambling market. In turn, that promises them future profits from a healthy and working population.
Conclusion – Online Casino Technology in 2023
The gambling industry has been at the forefront of adopting digital technologies. Unlike banks and other heavily regulated industries, online casinos operate with minimal government control.
In addition, thanks to technologies such as 3G and 4G internet, HD and 4K cameras and monitors, as well as mobile computing devices, casinos have enjoyed rapid growth in recent years.
We expect this growth to continue as underage techno-savvy gamblers turn 18. Overall, casino technology will continue to be among the key drivers for online casinos.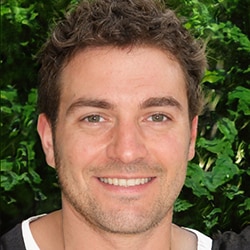 Dave is a gambling enthusiast who boasts of two decades of experience. His writings not only unravel the intricacies of online casino games but also explore the psychology behind betting. Dave's commitment to responsible gambling shines through, making every wager a mindful choice for players seeking a thrilling yet balanced gaming experience.