Last Updated on October 2, 2023 by Dave Hall
The five best casino games for clearing wagering requirements are slots, Keno, scratch cards, table games, video poker, live casino games, and roulette. That is why some casinos will limit wagers from some of them from fully contributing to bonus wagering requirements. So, remember to check each game's bonus wagering contributions. If the bonus terms do not allow it, you probably need to consider activating another bonus with low wagering requirements. The best games contribute 80% to 100% of the wager amount towards clearing the bonus requirements.
What Games are Best for Clearing Wagering Requirements?
From the very best to the least best, the games I have outlined below are the best games for meeting wagering requirements. And I will explain each of their advantages in detail.
Slots – Best for meeting wagering requirements
In virtually all casinos, slot wagers contribute 100% to the bonus requirements. That is if you wager $50, then the whole $50 will count towards the required total wager amount. That makes slots the best games for clearing bonus wagering terms, if a casino allows it.
But you must confirm with the casino first, that the slots do indeed contribute 100% to wagering requirements. Some casinos may set the contribution to 75% or 80%. Moreover, check what the house edge is for the slot you want to play. I recommend a house edge that is 5% or less.
That increases your chances of keeping the bonus winnings, once you wager it through to meet the bonus requirements.
Keno for clearing staking requirements
Another popular casino games for clearing wagering requirements is Keno. In most casinos, it contributes 100% to the wagering requirements. To play Keno, you select some numbers, as you would with the lottery. If your numbers match the drawn numbers, you win the bet, and it still contributes to the staking requirements.
And since all you do is select numbers, you can play it fast and clear the wagering requirements. However, you still have to check the bonus wagering terms and conditions, to be sure. You may also ask the casino's support for help.
Scratch Cards
Scratch cards are also among the best casino games for clearing wagering requirements. They often contribute fully to wagering requirements, quick play, and therefore a good way to fulfill the wagering terms. However, their winnings are often small and less frequent.
Table Games
Games of skill such as blackjack are favorable options for fulfilling wagering requirements. That is if you are skilled at playing them. Their contribution may be just 10% to 20%, which is minimal compared to slots, Keno, or scratch cards.
However, they give you a higher chance to get more wins often. Baccarat is not a game of skill. But its simplicity makes it easy to keep winning as you play to clear the wagering requirements. That makes it an attractive game for meeting wagering requirements.
Video Poker
If you like playing video poker, then you can have fun as you work towards meeting the casino's bonus requirements. Different casinos will have their video poker games contribute different rates.
What I usually do is contact the casino about the exact percentage contribution of the video poker I want to play. If it is less than say blackjack, I just go with blackjack.
Live Casino Games
Live casino games are not the very best casino games for clearing wagering requirements. However, they do contribute partially to clearing casino wagering requirements. If you love playing live dealer games such as live roulette or blackjack, ask the casino about their percentage contribution.
Roulette
Roulette offers varying contributions depending on the best you place. Inside bets contribute more, while outside bets contribute less. Like most casino games, the high-risk bets or wagers contribute the most towards the bonus wagering terms.
And with roulette, there is also a chance of winning bigger amounts for each bet that you place. And be sure to check the house edge, so that you don't exhaust the bonus winnings before clearing the bonus requirements.
There are several things to keep in mind when choosing the best games to help you clear bonus wagering contributions. These are the casino's edge on the game, the game's volatility, and the game's wagering contribution.
And most important, the game's eligibility to contribute towards clearing the bonus wagering requirements.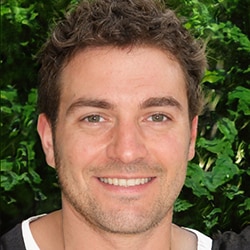 Dave is a gambling enthusiast who boasts of two decades of experience. His writings not only unravel the intricacies of online casino games but also explore the psychology behind betting. Dave's commitment to responsible gambling shines through, making every wager a mindful choice for players seeking a thrilling yet balanced gaming experience.