Last Updated on October 2, 2023 by Dave Hall
The journey to beating wagering requirements on a casino bonus starts with activating the right bonuses. You should only activate bonuses that have best low wagering requirements. With that in mind, here are 5 tips on how to beat wagering requirements on a casino bonus. I use these 5 tips when gambling with casino bonuses and they work for me every time.
Beat Wagering Requirements on a Casino Bonus in 5 Steps
1. Play Games with High Contributions
A game's contribution to wagering determines how much of the wager amount is counted towards the total wager requirement of the bonus. Some games contribute up to 100% of the wager, while others contribute as little as 20% of the wager.
Slot machines often contribute 100% of their wagers, while video poker often contributes about 50%. Table games often contribute the least, with about 25% of the wager going to the wagering requirements. Therefore, always play slots to clear wagering requirements, if the terms allow it.
To illustrate this, if you wager $100 on a slot, it all goes to fulfill the wager requirement. So, if the bonus-wagering requirement totals $1,000, the wagering requirement will be offset by $100. And the new wager requirement will be $900.
However, if you play a table game such as Baccarat or Craps, it will contribute 25% to the wager requirement. So if you wager $100, you will have offset that requirement by $25 only. Therefore, the new wager requirement will be $975.
2. Read the Bonus Terms and Conditions
Some bonus low wagering requirements are easy to beat, while others are hard to clear. Before you activate a wager, consider whether you are happy fulfilling the wagering requirements. Keep offering wager requirements that require you to wager over 50x. Instead, go for no wager requirement or multiple ranging from 1x to 30x.
3. Choose Games with a Low House Edge
A house edge is a term describing the house's profit from the game. It is how much of the wagers on a game made collectively by all players, the house keeps. The house edge is given in the form of a percentage. A house edge of 5% means for every $1000 wagered into a certain game, the house will keep $50.
And if the house edge is 7%, then the house ends up keeping $70, for every $1000 players wager. The house edge is built into every game, to make sure the casino remains profitable.
With that in mind, the lower the house edge, the higher the chances of beating the casino's wagering requirements. It allows you to beat the wagering requirement and keep some of the bonus winnings.
4. Choose Games You Enjoy Playing
Gambling is a form of entertainment, just like the lottery, with a small chance of winning. You will have better chances of beating wagering requirements if you play for fun. Play games that you find exciting and thrilling.
That way it will cycle through the wagering requirements much faster. Time flies when you do something you enjoy.
5. Use Quality Gaming Devices
A quality gaming device will give you a thrilling gambling experience without lags. That makes it fun to play games that require skills and precision. A quality gaming device responds faster to your commands and delivers the casino game's responses fast. That gives you enough time to think and make the right decisions.
Using a quality gaming device does not guarantee you will meet the wagering requirements with your bonus winnings intact. However, it significantly increases your chances of success.
I hope you have enjoyed learning these five tips on how to beat wagering requirements on a casino bonus. Keep gaming responsibly and do it for its thrilling experience.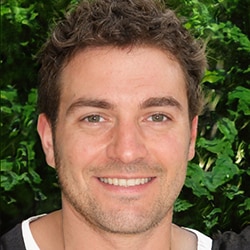 Dave is a gambling enthusiast who boasts of two decades of experience. His writings not only unravel the intricacies of online casino games but also explore the psychology behind betting. Dave's commitment to responsible gambling shines through, making every wager a mindful choice for players seeking a thrilling yet balanced gaming experience.