Online live casino gaming is fun if you know how to find a reputable online casino. Top Dog Casinos looks at how to enjoy the live casinos
Last Updated on June 2, 2023 by Dave Hall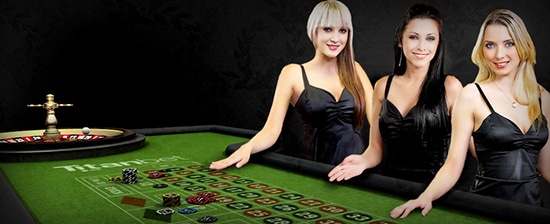 Online live casino gaming is fun if you know how to find a reputable online casino. They give you what you like with online casinos and brick-and-mortar casinos.
And we have the recent leaps in computing and telecommunication technology to thank for live casino games. Today, live online casinos now feel as fun as traditional casinos, if not better.
Online Live Casino Gaming History
Microgaming was the first one to attempt to launch online live casino gaming. They did it in the mid to late 1990s. However, back then the internet connections were slow, and computers had slow RAMs. That made video streaming almost impossible.
By 2006, the first live online casinos started appearing, which streamed live dealers handling the cards. And by 2012, the use of HTML5 meant players no longer needed a PC to enjoy live online casinos. All they needed was an HTML5 enabled browser.
Evolution Gaming led the pack, opening new live casinos every year, from around 2013 up to 2017. That led them to become industry leaders in the online live gaming casino market.
And they still hold that position, thanks to their numerous live gaming offers. XPro Gaming is another gaming software provider that is known for its online live casino software games. Just like Evolution, its games can be played on mobile and desktop platforms.
What Makes Online Casino Games Enjoyable?
So what makes live online casinos more fun compared to traditional casinos or online casinos? Well, there are many reasons as to why many choose live online casinos over the other two.
But the one reason that stands out is they are quite fun to play. Some of the features that make live casino games fun and easily enjoyable include:
Wide Game Title Selection
With online live casino games, you get many table games available in a traditional casino. Currently, there are over 100 live casino game titles in different genres in various online casinos. Some of the common titles you can enjoy include the following:
Roulette

Poker

Baccarat

Blackjack

Craps

Brag

Sic Bo
Play with a real-life dealer
Unlike playing with computer software on an online casino, playing with a live dealer means engaging a real person. So, the experience you get is the same one that you are used to in a traditional casino.
You can talk to them, ask them questions, and even learn from them. This is great if you are new to casinos, and want to perfect your gaming skills.
No Dress Code
Not all of us are fans of dress codes. And with live online casinos, you don't have to adhere to any dress code. You can even play with your jammies! But you still have to show up dressed.
Live Casino Games aren't Software-based
One of the main downsides of online casinos is the outcomes are based on Randomized Number Generator (RNG). That means when the software game is played over a long time, a particular pattern emerges in the outcomes.
Audited gaming software overcomes this shortcoming by adding a seed number to its RNG sequence. The seed number is sourced from natural sources such as background noise, natural images, or even lava lamps.
With live casino games, you don't have to worry about that. You can observe your dealer, and create a winning strategy that is unique to that game only. For seasoned players, this adds to their gambling thrill.
Play at any Time 24/7
Even in Vegas, the restaurants running the casinos do close at some point in the night. And that can be a hindrance to some players who may. But with online casinos, you can play 24/7.
You can open your gaming device at any time and place a bet. You can do the same thing with a live online casino. However, you cannot do that with a traditional brick-and-mortar casino.
Banter – Engage with Others
Life online can be lonely, when you keep staring at a screen the entire day. Live online casinos take that monotony out of the way.
You get to play and engage in banter with other players. This is great if you want to enjoy the social benefits of gaming in a brick-and-mortar casino.
Play and Learn a New Language
The easiest way to learn a new language is to speak it. You can do that while playing at your favorite live online casino. At least you will learn how to order chips.
Intense Casino Experience
With a live online casino, you get to feel the awesome casino atmosphere at home. You just have to make investments in the right streaming devices. You can even go as far as creating your home studio. This is no different from having a home cinema.
How to Find the Best Online Live Casino
Gaming in a live casino online is fun. However, you won't enjoy it for long, if you aren't playing a legit online casino. With that in mind, here is how to identify a legit online casino.
Licensing and Arbitration
All legit online casinos operate under license from at least one jurisdiction. Having multiple licenses is okay. That's because that gives players more options when seeking arbitration from relevant agencies.
Avoid an online casino that doesn't share its licensing and registration information. It's also a plus if a casino is a member of one of the leading arbitration entities. That guarantees you a fair hearing if you differ from the casino.
Online Casino Reviews
The best online live casinos will have fewer negative reviews than positive online reviews. Moreover, these reviews should be on independent review sites.
And they should appear to have been posted randomly. Avoid online casinos that seem to have many random negative reviews.
Negative reviews and a lack of operating licenses is a good indicator of a bad online casino. You should also take note of what the reviewers are saying. Often, the issue has to do with denial or payouts after winnings.
Winning Payouts
A legit live casino will pay you when you win a game. It should also be prompt when verifying your identity. At most this should take a week. That's because they have to verify that registered names match those of the bank account you provided.
However, if you used cryptocurrency to fund your account, your winning withdrawals should take only a few hours at most. And they should be sent in crypto. Online casinos do that to comply with anti-money laundering laws.
Dealer Response
A dealer from a legit live online casino will answer your entire question about the casino. They should not have any details to hide. Whether you want to know about a game's RTP, their license details, or their withdrawal periods, a live dealer should answer you.
Of course, you should only ask these questions if answers aren't already provided on their website. Overall, the dealer should be professional and courteous.
Independently Online Casino Auditor
Regulators test live online casinos to make sure they comply with industry regulations. Their tests make sure that the casinos don't cheat players. They also make sure their cards or gaming devices aren't rigged.
For instance, in roulette independent auditors must test the wheel. They must make sure that when it is spun, it stops randomly. Its mechanical operation must pass regulator integrity checks.
You can ask your live dealer if they have been independently tested and audited. If they have, they should provide verifiable details of the organization that did the test or audit.
How to Connect to a Live Casino
It's not enough to just find legit online live casinos. For you to enjoy live online casino games, you also need to have the right tools. Here are some of the basic live casino tools that will help enjoy gambling on a live online casino.
Fast Internet Connection
You need a fast internet connection to stream a live casino game properly. Most live casinos can now stream their games in HD and even 4K resolutions. For such connections, you need at least a 4G connection to stream your game from mobile devices.
A fast internet connection will give you a properly synced streaming experience. Otherwise, you may have to stream at a much lower resolution or drop off randomly.
Wide Screen
If you are a regular player, then you need to stream your games on a widescreen. That will give you a much better experience, than using a desktop or laptop screen. The exception is when you play from your mobile gaming device.
Best Microphone and Speakers
Whether you choose to game from your phone, tablet, or computer, you need to do it with a quality microphone and speaker. Invest in quality earphones if you plan to use mobile devices.
You should also invest in a quality microphone and speakers. These will work great when combined with a widescreen of say 42″ or more.
Set Aside a Gambling Budget
Gambling can be stressful if you don't plan well for it. To do that, set a gambling budget for each week or month. You should exceed this budget unless you have a gambling problem. That will make it easy for you to play responsibly. In turn, that will make your live online gaming experience more fun.
Conclusion – Enjoy Online Live Casino Gaming
Overall, it is easy to enjoy online live casino gaming. You just have to follow the tips we have outlined above. Just like anything pleasurable, we need to moderate it. If you do that live online gambling, you will have the best time playing your favorite casino games.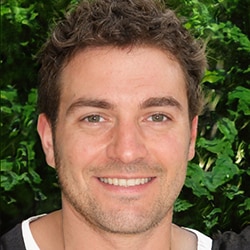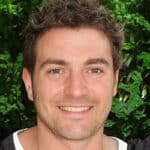 Dave is a gambling enthusiast who boasts of two decades of experience. His writings not only unravel the intricacies of online casino games but also explore the psychology behind betting. Dave's commitment to responsible gambling shines through, making every wager a mindful choice for players seeking a thrilling yet balanced gaming experience.