Learn what you need to know about online slot machines with the Top Dog Casinos informative guide and tips to make you a better player.
Last Updated on June 3, 2022 by Dave Hall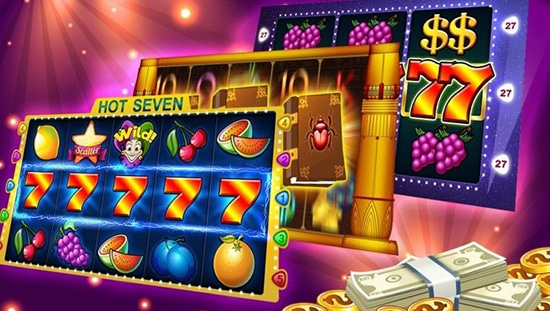 Whether you play on an online casino or a brick-and-mortar casino, chances are you have tried playing slots games. That's not surprising considering slot machines are quite thrilling and fun to play. And there is a good reason as to why many casino players prefer them.
For instance, in 2003, a player in LA, won a staggering $39.7 million, at the Excalibur Casino. They won it after spending only three $1 coins to play the famous Megabucks slot machine. The previous record winning from a slot machine was $34.9 million.
The winner got lucky at Desert Inn, on Jan 26, 2000, though it closed its doors later on. Today Wynn and Encore stand where this record-breaking casino once stood. 
With online slot machines, NetEnt leads the pack with a $23.6 million win. The lucky winner was a Finnish player who spent just $0.25 to spin the reels of mega fortune, a progressive slot. The player won this jackpot in 2013.
The previous record winning from an online slot machine was $20.8 million, also in 2013. A lucky British Soldier named Jon Hayward, while playing a Mega Moolah slot machine won this jackpot. He only spent about $0.33 to hit the jackpot.
From these winnings, it's clear you don't have to spend a fortune to get lucky. But is that all there is to playing and winning on slot machines? Not quite, here are other interesting facts about land-based and online slot machines.
4 Important Things You Should Know About Slot Machines
1. Slots Can Malfunction
Slots machines malfunction to the point that you can potentially lose your winnings. The good news is, whether you choose a licensed online casino or land-based casino, your winnings are safe.
Licensed casinos undergo independent audits when players complain about a slot malfunctioning. Most of the claims are made after players suspect they have won.
So, next time you play and the slot machine fails to display the outcome, just launch a claim with the casino's licensing authorities immediately. Furthermore, the casino's employees are also obligated to alert the regulators if there is a dispute or suspected win.
A case in point is Robert Taylor who won $230,000 from a slot machine at Treasure Island Hotel & Casino, Vegas. When it happened, Taylor didn't know, because the slot machine just couldn't move past the message: "Resolving progressive prize. Please wait".
It was late in the evening, so he decided to get a refund and left. Two days later when the workers opened the slot machine, they found that Taylor had won a whopping $230,000. The casino wanted to contact him, but couldn't find his details.
They contacted the Nevada Gaming Control Board, who worked around the clock until they traced him. James Taylor (no relation with the winner), who had led the board for over 2 and ½ years up to that point, said that they had never handled such a case before.
2. Hit Rate
Each slot machine has a Hit Rate built or programmed into it. A slot machine's Hit Rate lets you know how often a slot will output a win. Most slots have Hit Rates of 25% to 27%. Slot machines with Hit Rates ranging between 35% and 40% are considered high-frequency slots.
With such lots, you can expect to win as much as someone playing Blackjack Hands, which has a winning frequency of 42.4%. An important fact to keep in mind is that a high Hit Rate doesn't mean that a slot pays huge winnings.                                                                                
That's because even small winnings count towards a Hit Rate. To get a hint of how well the slots payback, consider the RTP and Slot Volatility.
3. Return to Player (RTP)
A slot's profitability is based on its RTP. It indicates how much players can earn back over a long time. For the casino, it indicates how profitable the slot is to a casino over a long period. Therefore, a slot machine with a 93% RTP, guarantees a 7% profit to the casino.
Still, you can use it as an indicator of how often the slot gives a win. A higher number is better. Slots with RTPs of over 96% are regarded as high-paying slots. Some slots can have RTPs as high as 99%. A good example of such a slot is the Ugga Bugga slot by Playtech.
4. Slot Volatility
A Slot Volatility tells you how often a slot pays out. A low volatility slot machine has frequent payouts, while a high volatility machine doesn't payout often. Moreover, payouts from low volatility slot machines are small, while payouts from high volatility slots are generally huge.
To balance a slot's risk with its payouts, most online casinos offer lots with medium volatility. These slots have moderate slot volatility and a moderate payout. Therefore, moderate slot volatility balances the risk and reward of a slot machine.
A high volatility slot can have payouts of up to x10 000, while medium volatility slots offer payouts that average between x5 000 and x10 000. Low volatility slots offer payouts of x5 000 or less. Unless you feel lucky, it's often best to stick to low and medium volatility slots.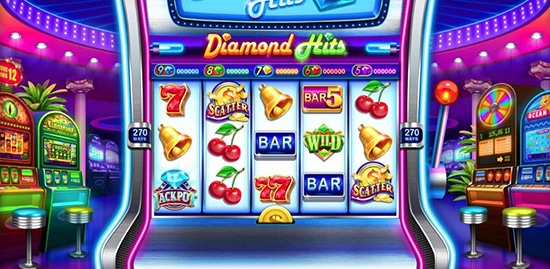 How Do Online Slot Machines Work?
An online slot machine generates its output using slot software, using random number generator (RNG) technology. When you press a button to spin the reels, the spinning reels are just a simulation. They don't determine the outcome that the RNG technology has already generated.
Once the programmed time for the reels to spin is up, the online slot then outputs the random outcome. To do that, the slot software stops each reel to display the RNG outcome. In that regard, online slots generate their outcomes almost immediately after you spin the reel.
Slot machines in a land-based casino also work the same way. The difference is the reels are real and they actually spin. However, the reels are controlled by stepper motors, which are in turn controlled by RNG chips.
In the US, gambling authorities such as the Nevada Gaming Authority require casinos to monitor each slot's spin and the slot's pay history. Therefore, each slot must store its auditing data, and connect with the casino's accounting system.
That makes it impossible for casinos to use mechanical slots and get licensed. Therefore, if you find one in a casino, chances are that the casino isn't licensed.
How to Win Big on Slot Machines
You can win big whether you choose to play on online slot machines or land-based slot machines. Both types take higher denominations to give bigger winnings often. And both allow you to place small and big bets to win you a jackpot.
You can even win a jackpot with free credits! That was the case when a woman won $17.3 million after using free credits to play a slot machine in M Resort in Henderson. She had come to the casino with "free play" credits and dining vouchers and left it a millionaire. 
Interestingly, she didn't even know she had won. She learned she had hit the jackpot after another customer pointed it out. The casino only requires players to play the maximum number of coins for them to claim their win.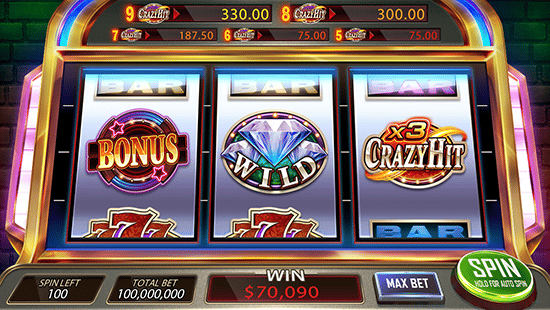 Conclusion – Play on Slot Machines
If you aren't a skilled player, or you feel lucky, then we recommend you have some fun with slot machines. Whether you choose online casinos or land-based casinos, you stand a chance to win big. All you have to do is choose a reputable online casino or land-based casino.
It doesn't matter how long you have been playing, slots machines give you an equal opportunity as everyone else.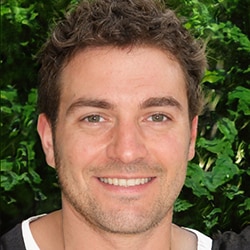 Dave is a gambling enthusiast who boasts of two decades of experience. His writings not only unravel the intricacies of online casino games but also explore the psychology behind betting. Dave's commitment to responsible gambling shines through, making every wager a mindful choice for players seeking a thrilling yet balanced gaming experience.