An easy to understand guide for beginners looking at how to play craps, one of the most popular and entertaining casino table games
Last Updated on July 27, 2023 by Dave Hall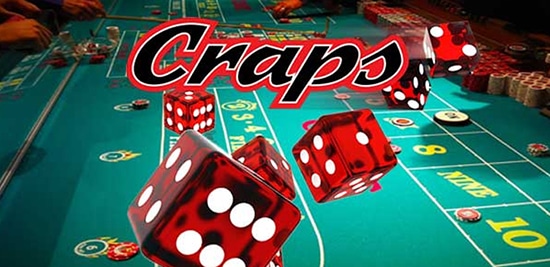 Craps is among the most popular dice gambling games in North America. And around the world for that matter. It is for the simple reason that once you know the rules, it is easy and fun to play. To play it, you bet on the outcome of a dice roll, to win or lose your bet. Read on to discover how to play Craps, and win, by betting on a dice roll outcome.
How to Shoot Dice and Play Craps for Beginners
Craps Table
Craps is a two dice game, with a table that can accommodate up to 20 players. Each player gets a chance to shoot dice – become a shooter. However, you can opt not to become a shooter, and instead bet on the thrower's outcome. A Craps table has a crew of four that includes two Dealers, a Boxman, and a Stickman.
Stickman
A stickman presents five dice, from which the shooter picks two, and rolls them. Before a shooter rolls the dice, they must first wager at least the table minimum bets. This can be either a PASS line bet or DON'T PASS Line bet.
After each roll, the stickman calls out the results of the roll, and then retrieves the rolled dice. They also comment on the game, asking players to make Proposition bets, which give the house a bigger edge. Players make Proposition bets through the stickman, instead of the dealers.
Dealers and Boxman
The two dealers take care of all bet requests except the Proposition bets, and financial transactions on the table, with each dealer concentrating on their half of the table. The dealers pay the winning bets, and take the losing bets.
The Boxman acts as the "boss" of the table, and they sit on a chair between the two dealers. Their job is to handle the "banking" transactions between the casino and the players. When you join the table, you give your money to the dealer, who uses it to buy chips of equivalent value from the Boxman.
After collecting your paper money, the Boxman pushes it through a slot into a box beneath the table. Furthermore, the Boxman watches the game to make sure the dealers pay players the correct winnings, as well as collects the lost bets from players.
Puck and Point
A puck in craps is a circular disc that has the word ON printed on one side, and OFF on the other side. At the beginning of the game, the dealers place a PUCK with the OFF side facing up, they then flip it to ON and place it on a point box, once the shooter rolls a POINT.
A POINT is a dice roll whose outcome has a sum of 4, 5, 6, 8, 9, and 10. Any player joining a game can immediately know whether the shooter has rolled a point or not, by observing the placement of any of the two pucks.
When the puck is on a corner of the layout, with the side facing up being black with the word OFF, then the roll is a COMEOUT. On the other hand, if the puck is on a numbered box, with its upside is white and marked ON, the next roll is NOT a COME OUT.
How Do You Shoot Dice? – Dice Roll Outcomes
When you shoot or roll dice in a game of Craps, the outcome roll is a NATURAL, CRAPS, or A POINT. A NATURAL is a roll that adds up to 7 or an 11. CRAPS is when a roll adds to a 2 (Snake Eyes), 3, or 12, while a POINT is when a roll adds to 4, 5, 6, 8, 9, or 10. 
When you get a NATURAL on your first roll, you win, and get to roll the dice again. If you get CRAPS, you lose but the round continues, so you get to roll again. If you get a POINT, you keep rolling the dice until you hit the same number and win, or SEVEN-OUT and lose.
Rolling a 7 when PUCK says ON means you SEVEN-OUT, and the round ends, otherwise you have to keep rolling the dice.
How Do You Play Craps at Home with Online Casinos
There are many bets that you wager when playing Craps for real money, the simplest being betting on a number and winning or losing on each roll. It can also be as complex as making a bet, waiting for the shooter to roll a POINT, and then crossing your finger that the shooter will roll the same number again, for you to win.
In that regard, here are a few basic rules that you can use to follow:
Craps rules are structured around the pass line bet.

You can bet by placing your chips on the pass line on the craps layout. However, other bets will require the dealer to move your chips for you.

The game starts with a COME OUT roll, when the shooter rolls the dice to start the pass sequence.

Players who bet on a Pass win, if the roll outcome is a sum of 7 or 11, and lose if the outcome is 2, 3, or 12. Other roll outcomes become a POINT.

When the COMEOUT is a POINT, a shooter keeps rolling until they roll the same number, to win an even-money payout, or a 7 to lose and end the round.

If the shooter makes his point (wins), then he keeps rolling a new COME OUT. Otherwise, they "sevens-out," and the stickman retrieves the dice for the next shooter.
Overall, betting on a POINT can take several rolls before you get a bet outcome.
Play Craps at these Casinos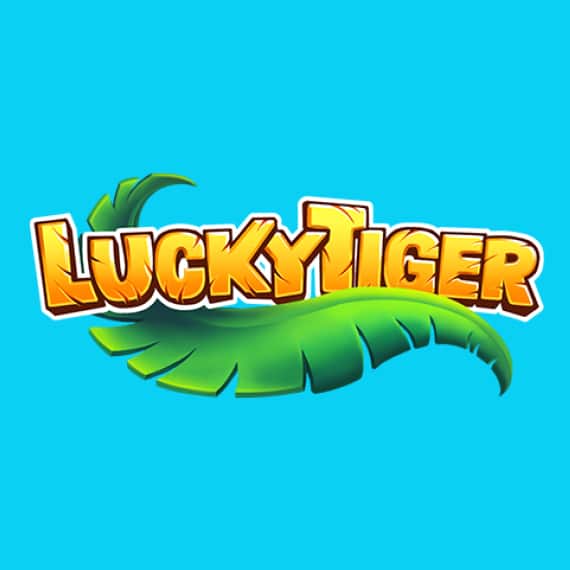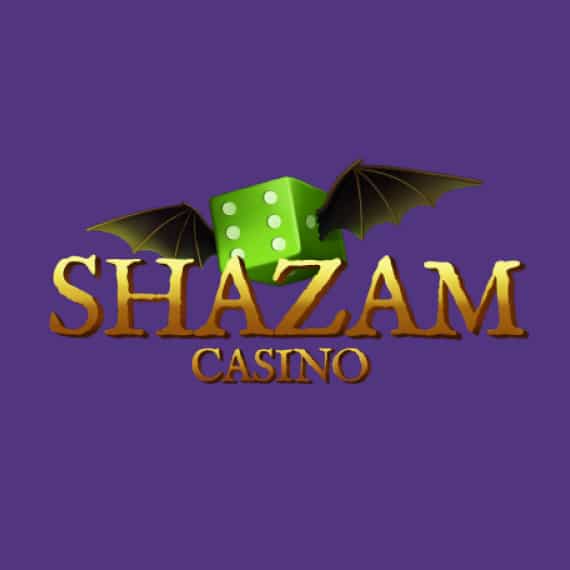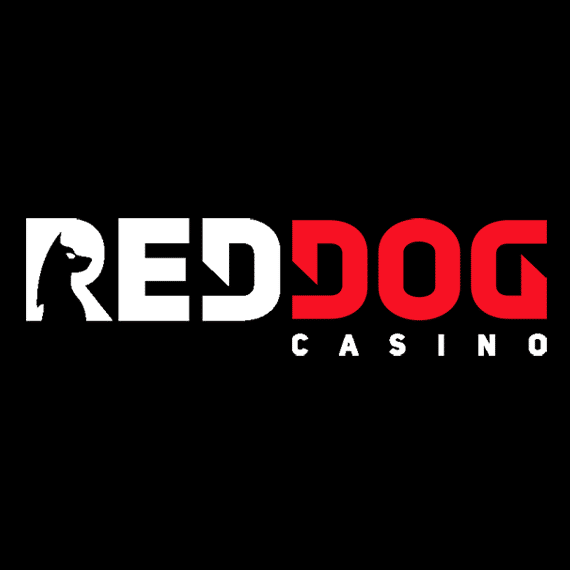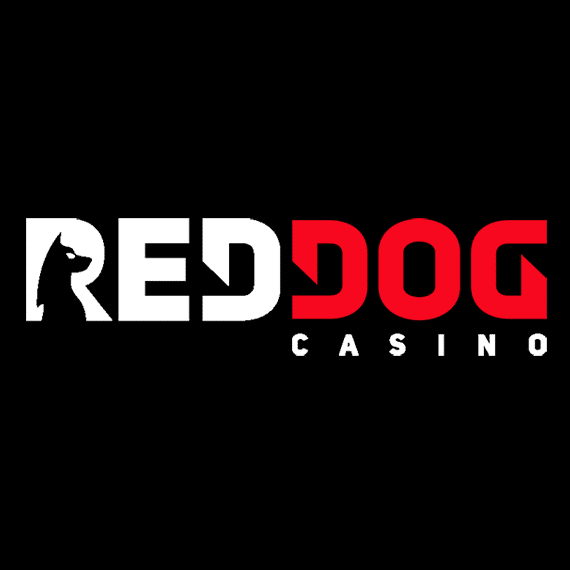 How to Play Multi-Roll Bets – How to Win Craps and Bet Types
You can play a game of Craps by betting a single roll bet, or a multi-roll bet. The multi-roll bet types are the most popular bets, and they include PASS bets, COME bets, DON'T PASS AND DON'T COME bets, FREE ODDS / LAY ODDS bets, PLACE BETS, BUY BETS, and HARDWAYS bets.
Read on to discover how to win craps in an online casino or in a live dealer casino, using Multi-Roll Bets.
PASS Bets
The PASS Bets are placed on the Pass Line, when the PUCK is at the corner of the layout. On a Come Out roll, PASS line bets win, if it is the outcome is a natural, and lose if it is craps. A PASS line bet has a house edge of 1.41%, which means you will eventually lose 1.41% of your wagers to the house, if you play craps long enough.
However, if the outcome is a POINT, then the objective of the round changes, now the shooter must keep rolling to get the same number again, for the Pass bet to win. However, if the shooter rolls a 7, PASS line bets lose, and the round ends. This is one of the most important things to note when learning how to play Craps.
COME Bets
The COME bet is similar to the PASS bet, except that you only make it after a POINT is rolled. If the craps shooter then rolls a Natural, your COME bet wins. If the shooter rolls CRAP, the PASS bet losses, and any other number becomes a POINT for the COME bet.
DON'T PASS AND DON'T COME Bets
These are almost opposites to PASS and COME bets, whereby you bet DON'T' PASS when the next roll is a Come out, and DON'T COME, if the next roll is not a Come out. On these bets, you win if the roll is a 2 or 3, but lose if the roll is a Natural. Moreover, these bets have a house of 1.36%, which is good for players.
If you get a 12, you do not win or lose, instead the bet becomes a PUSH, and you can take your money back. Any other number becomes a POINT, and if a shooter rolls a 7 appears before the number is repeated, DON'T betters win. However, if the Point comes first, DON'T bettors lose, which is the opposite for PASS and COME bets.
FREE ODDS / LAY ODDS Bets
You make the FREE ODDS / LAY ODDS Bets after you have made the pass or come bet. Therefore, once you make a pass or come bet, and a POINT is established, you then opt to back your PASS bet or COME bet with a second wager, – the FREE ODDS / LAY ODDS Bets.
These are free odds because the house has an edge of 0%, meaning it does not have any mathematical advantage over your bets. In that regard, payoffs are similar to the odds against winning the bet. However, the house retains its edge of the PASS or COME bet that you made before placing the FREE ODDS / LAY ODDS Bets.
For single odd bets, your odd bet is equal to your PASS bet or COME bet, and for multiple odd bets, you have to bet multiples of your PASS bet or COME bet. Therefore, if you bet $10 on PASS, you can make a 3x odds bet of $30 on 4 or 10 that pays 2-1, or $60.
If the initial wager was a DON'T PASS or DON'T COME bet, then you have to LAY ODDS instead. If the point number was 6, then as a DON'T bettor you have six ways to win (the six possible ways to make 7) and only five ways to lose (the five ways to make 6).
Therefore, when you LAY ODDs, you win $1 for every $2 you bet on POINT 4 or 10, $2 for every $3 you bet if the POINT is 5 or 9, and $5 for every $6 you bet on 6 or 8. These payoffs are calculated on true odds, and the house does not get an edge on the bets. However, the house still gets an edge because you have to make an initial DON'T PASS or COME BET, to lay odds.
PLACE BETS
You can play a PLACE BET, if you prefer to choose your number before the shooter rolls a POINT on the COME OUT. The PLACE BETS have a house edge of 6.67% on 4 or 10, 4% on 5 or 9, and 1.52% on 6 or 8. Therefore, it is a good CRAPS Strategy to choose number 6 or 8, because of their lower house edge.
Furthermore, you need to bet in multiples of $6, otherwise the house will pay at even money. On PLACE BETS, you lose only if the shooter rolls a 7, but no decision is made if they roll other numbers such as 5, 4, 12, 3, 9, 8.
BUY BETS
The BUY bet lowers the house edge for you by paying at true odds, but you have to pay the house a commission to enjoy the lower house edge. To get an even better deal, you can choose an online casino that allows you to pay the commission only when you win.
In that regard, a BUY BET on 4 or 10 will lower the house edge from 6.67% to 4.67% with a 5% commission before winnings. If you pay it after winnings, a BUY BET on 4 or 10 lowers the house edge to 1.67%, which makes it better than most PLACE BETs.
However, other BUY BETs such as 6 or 8 on the same conditions, have higher house edges of 2.27% or higher, making the 6 or 8 PLACE BET a better choice.
HARDWAYS BETS
To win a HARDWAY BET in craps, both dice must show the same number; hard 10 is a 5 on each die, while a hard 8 is a 4 on each die. Your number must come up hard before the shooter rolls a 7 or your number in other combinations. If you bet a hard 10, and the shooter rolls a 6-4 or 8-2, you lose.
However, if the combination does not add up to your number, such as a 4-3, then you do not lose or win. Instead, your bet is still on and you can wait for the next roll. A hard 6 or 8 has a payoff of 9-1, and a house edge of 9.09%, while a hard 4 or 10 has a payoff of 7-1, and a house edge of 11.11%.
How to Play One-Roll Craps Bets
As the name suggests, you bet on the next one roll, and win or lose based on the outcome of that one role. Most online casinos will pay 30-1 on a one-roll of 2, but you still get a few others that will pay up to 33-1. The higher payoff lowers the house edge of that casino, which is a good thing for craps players.
You should also consider whether a casino is paying odds-for-1, instead of odds-to-1. Odds-for-1 means the payoff is less your bet, such that if you bet $1 and you get paid 30-for-1, your actual winnings are $29. With an Odds-to-1 payoff, you will get $30 plus your $1 bet, to get $31 in winnings.
Here is a summary of one-roll bets you can wager.
THE FIELD Bet
When you bet on The Field, you win if the next roll is a 2, 3, 4, 9, 10, 11, or 12, and lose if any other number comes up. Most casinos will pay even money, but there are those that will pay 3-1 if either the roll is 12, and in some cases 2. When the payout is even, 2-1, the House Edge is 5.56%, but it drops to 2.78%, if the payout is 3-1.
2 OR 12
You can bet either a 2 or a 12, and win if it shows up on the next roll, but you cannot bet on both 2 and 12, with a single bet. All other numbers lose if they show up. This bet has a House Edge of 13.89%.
3 OR 11
The 3 or 11 bet pays 15-1, whereby if you bet on 3, then 3 must show up, and if you bet on 11, then 11 must show up. Other numbers lose, and the House Edge is 11.11%.
Any 7
Here the next roll must be a 7 for you to win, and other numbers lose. This bet has a House Edge of 16.67% and a payoff of 4-1.
ANY CRAPS
If you bet on Any Craps, you win if the next roll is 2,3, or 12, and lose if other numbers show up. This bet has a payoff of 7-1, and a House Edge of 11.11%.
HOP BETS
You can choose an EASY HOP Bet with a 15-1 payoff or a HARD HOP Bet with a 30-1 payoff.
When you bet an EASY HOP, you tell the dealer, "6-2 on the hop" or "5-3 hopping," and win if the dice show those specific numbers. Other numbers lose.
To bet a HARD HOP, you tell the craps dealer "2-2" or "5-5," and win if the exact numbers show on the dice, otherwise you lose.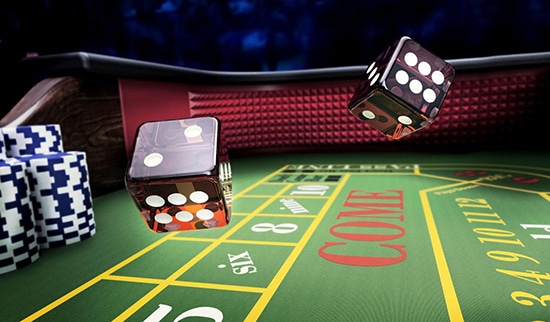 Conclusion – How To Play Craps
Craps is one of the most interesting games, and you can win often by learning the simple craps rules we have discussed above. Moreover, just like other casino games, you get better at craps, the more you play and apply the craps rules and strategies outlined above.
Online craps games differ a little bit from live casinos, in that with a live dealer craps, you have a crew making decisions. While in an online craps game, decisions are made automatically, based on the decisions you make on the craps  graphic display.
Overall, whether you are shooting the dice in the hood, playing craps at home, or you feel confident enough to play craps in a live dealer casino, the rules and strategies are the same. It is after all one of the casino games with the best odds. Just keep an eye on the House Edge and the Payoffs when learning how to play.
A lower House Edge means a higher overall Payoff and winnings for you.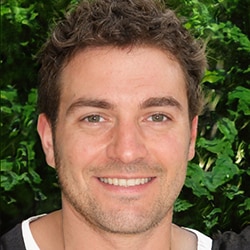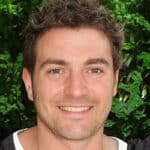 Dave is a gambling enthusiast who boasts of two decades of experience. His writings not only unravel the intricacies of online casino games but also explore the psychology behind betting. Dave's commitment to responsible gambling shines through, making every wager a mindful choice for players seeking a thrilling yet balanced gaming experience.