The ever growing gambling industry is expected to reach a value of $144.74 billion by 2028, analysts predict.
Last Updated on June 23, 2023 by Dave Hall
Analysts expect the online casino gambling industry to keep growing at a rate of 13.70% from 2021 to 2028. And according to research findings Data Bridge published recently, it will reach a valuation of $144.74 billion by 2028.
The report analyzed various factors that may influence iGaming's growth during the projected period. Moreover, the report pointed out the increasing popularity of betting globally as the driving factor of that growth.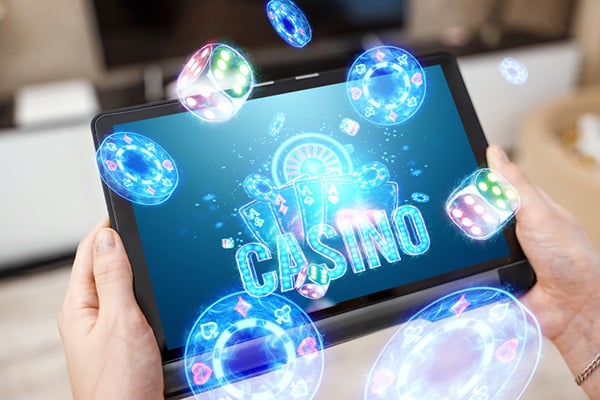 Online Casinos – The Primary of iGaming Platform
An online casino is a virtual casino accessible through devices connected to the internet. In a way, online casinos are advanced versions of traditional casinos.
Online Casino Games
Online casinos offer more games and multiple varieties of the same game. Their games include slot machines, poker, keno, roulette, bingo, and live dealer online casino games. However, the live dealer casino games are streamed from a traditional casino studio.
Moreover, when compared to traditional casinos, online casinos offer players a higher payback percentage. Online casinos also give players better odds of winning. And most importantly, players can access them conveniently.
Casino Promotions and Offers
Online casinos also offer players numerous bonuses and gifts. Those bonuses include cash back bonuses, insurance bonuses, welcome bonuses, referral bonuses, and deposit bonuses.
Other online casinos offer non-cashable bonuses, compensatory points, weekly promotional bonuses, and VIP membership perks. These bonuses reward loyal players and entice new players, which helps online casinos to retain and grow their customer base.
Freemium Model and Casino Technology
Most casinos have a freemium model. The model gives players an opportunity to familiarize themselves with a casino without having to spend money.
That strategy also helps casinos to acquire new customers. And so far, it has been a significant driver in popularizing online casinos.
Other factors that have contributed to the rise of online casinos are the use of smartphones and the development of iGaming platforms that providers offer as SaaS platforms.
Global penetration of internet connectivity has also given the gambling industry easy access to the global market.
2019/20 pandemic
The 2019/20 pandemic and the resulting closure of traditional casinos also pushed many gamblers to online casinos. Most of those gamers retained their online casino accounts even after social distancing restrictions were eased.
And they have continued to generate revenues for online casinos, earning them record revenues. Moreover, this is happening for existing and newly opened online casinos around the world.
Ontario iGaming
For instance, Ontario's regulated online casino industry has been in operation since April 2022. And in the jurisdiction's first quarter of its operation, it reported total wagers of $4.1 billion. That resulted in $162 million in gaming revenues.
Analysts project that the total revenues in 2022 will be around $423 million. And that iGaming Ontario will have a 7.18% growth rate from 2022 to 2027. That will also mean a growth in players' accounts to about 7.7 million in the same period.
Online gaming software providers are also reporting a rise in profits. Among them is Playtech. According to its H1 2022 financial report, it posted strong revenue growth, generating $785 million in revenues.
That was a 73% increase when compared to the previous period in 2021 when it generated $453 million. That led to an adjusted EBITDA of $202 million, a rise of 64% from the 2021 EBITDA of $123 million.
U.S. iGaming – AGA
In the U.S., the American Gaming Association's (AGA) Commercial Gaming Revenue Tracker reported that iGaming has continued to grow. And they are doing it along with traditional casinos' recovery.
In the states of Pennsylvania, Delaware, New Jersey, Michigan, and West Virginia, iGaming reached $305.8 million in July 2022 revenues alone. That was just 1.8% below the record revenues reported in March 2021.
And in the six operational U.S. iGaming markets, the total revenues for Q2 were $1.21 billion. That was slightly higher than the Q2 2021 iGaming record. The addition of the Connecticut market boosted U.S. iGaming revenues by 43.5% compared to the previous period in 2021.
U.S. iGaming – BlueWeave
And according to a recent study by BlueWeave Consulting, the United States' online gambling Market was valued at $2.65 billion. And it projects it will grow at a CAGR of 16.4% to generate about $7.61 billion in revenues by 2028.
The two main factors that are driving its growth are growing consumer interest in online casinos and the iGaming industry's freemium model.
Entain PLC
What is more, some industry stakeholders are taking steps to make it safer for Americans to gamble online. For instance, in 2021, Entain PLC launched the Gambling Responsibly America app. The app helps gamers monitor their gambling behavior.
It allows them to assess their gambling risks and gives them strategies they can use to protect themselves from gambling harm. It also provides links that players can use to seek further support.
Electronic gambling machines (EGMs)
In all these markets experiencing growth in iGaming revenues, gaming technology has played an enormous role. Operators use technology to deliver online games and to keep players fully engaged. An excellent example of such a technology is Electronic gambling machines (EGMs).
In traditional casinos, these take the form of computerized physical machines with carefully designed themes. However, online they take a virtual but more robust form. The online EGM designs can be redesigned with ease and tested numerous times.
Gaming operators design EGM to maximize a user's spending and "time on the device." They use psychological principles to encourage users to increase their bet sizes and use more features of the game. Different theme designs of the same game can be used to target different demographics.
That not only increases revenues per user but also makes EGMs potentially addictive. In that regard, online casino policymakers and gambling authorities should frame guidelines that can protect gamblers from EGM addiction.
And in that regard, the focus should not be on the growing iGaming revenues alone. That will make the iGaming industry safer and more sustainable. It will also make it easy to lobby for its legalization in other jurisdictions, thereby expanding it further.
Digital Payments in the Gambling Industry
Other notable influencers of iGaming are secure digital payments and the rise of digital currency. The two make it easy to source and use betting funds. These casino online payments complete the convenience that drives many players to online casino platforms.
Factors that May Dampen iGaming Growth
However, stringent gambling laws meant to protect players from the ills of online gambling may dampen the iGaming industry's growth. Another factor that may dampen the industry's growth is the current global inflation, which may lower most players' disposable income.
Young Gamblers – iGaming Growth
Overall, we expect the online casino industry will continue to grow as younger players join the industry. iGaming operators are counting on that demographic and are targeting it in their gambling ads.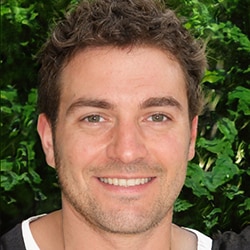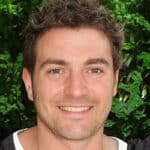 Dave is a gambling enthusiast who boasts of two decades of experience. His writings not only unravel the intricacies of online casino games but also explore the psychology behind betting. Dave's commitment to responsible gambling shines through, making every wager a mindful choice for players seeking a thrilling yet balanced gaming experience.